Hey Lovely Lady,
And in this quick post, we're going to share with you how to market your online course and increase your sales with 5 free Facebook strategies… without a big following.

After a decade of creating over dozens of courses, which to date have generated over $21m dollars and hosted 50,000 students…

We've picked up hack or two to fill our own courses for free.

Hacks that are actually free, too.

(Sometimes 'free' comes at the "low" price of hundreds, but these are actually free 😉

Want more free traffic strategies to fill your course? Click through here and join My Doers Inner Circle on a $1 Trial and get access to my 7-figure strategies as well as the support of over 2000 like-minded female entrepreneurs.
It's all about leveraging your own personal distribution network…

HUH?!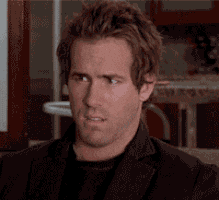 Well, you see, Starbucks is so successful and sells so much coffee because they have invested in developing their own distribution network.

It's no accident that they position their stores where they do.

They choose the street corners with the highest traffic, right?!

This is how they get "eyeballs" on their offer (which is their coffee, of course)..

By identifying where their market are most present, and putting themselves smack bang in the middle.
Ummm… So What Does Starbucks Have To Do With Your Online Course?
Well, as coaches, consultants, and course creators, we need to develop and leverage our own distribution network…
Aka. We need to find where our market are most present, and put our own steaming hot, but less caffeinated offer in front of them.
How do we do this?
Well, whether you know it or not, you probably already have your own distribution network set up…
You're just not tapping into it.
If you're not already using these free mediums and distribution networks…
You're probably wasting thousands of dollars trying to get your offer in front of a few.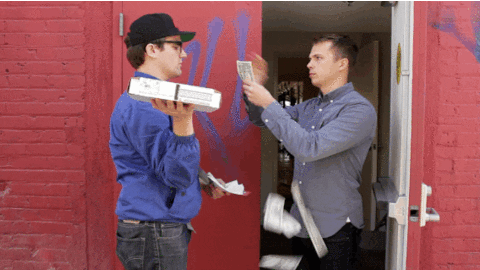 But that's the power of your personal distribution network:
It's Full Of People Who Already Know You, Like You, And Trust You…
Who will be excited to purchase your course…
Without you having to spend a dollar!
Let me show you how I teach my students to fill their course with these types of students, using their own organic distribution network.
Emailing your prospects, whether they're cold or hot, using some simple and short engagement strategies is a really effective approach, but…
My Favourite Way To Draw In That Traffic Is Through Harnessing The Power Of Facebook
(And Here Are 5 Surprising Ways You Can Leverage Your Personal Distribution Network On Facebook)

How To Market Your Online Course With Facebook
#1: Use Facebook Groups
First on our list of hacks to market your online course is to Join Facebook Groups specific to your niche…
And start connecting with your ideal clients there.
This will be a prime space for you to share value to your market…
By commenting…
Sharing posts…
Liking posts…
And establishing yourself as an expert.
Finding these groups is simple:
Just type in something of interest to your prospects, OR something that describes them…
Eg. "Female Entrepreneurs", or "Mums In Melbourne", or "Divorce Support Group", or "Dog Trainers" etc.
Join as many groups as you can… and get connecting.
#2: Add New Friends
Add anyone who engages in you in those Facebook Groups…
Aka: if they like, comment, or share on your content…
Add them as a new friend 🙂
Worst case scenario? They decline.
Best case scenario? You have a hot new lead and potential dream client!
#3: Harnessing Facebook Messenger
The next surprising step is to engage those new friends through Facebook Messenger.
Now…
You don't want to go straight to the jugular here in terms of the sale…
"HEY FRIEND, buy from me, buy from me, buy from me!"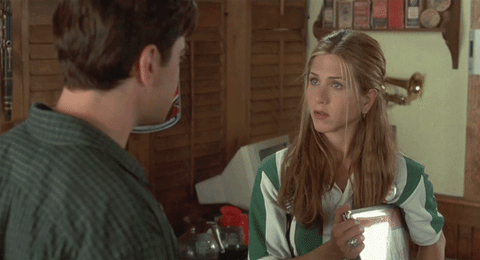 That'll send them packing (or blocking) pretty quick.
You want to use Messenger instead to start a conversation with your clients…
To find out what their needs are…
And to see if your online course could help them with those needs.
Then, you simply invite them to join the course through a consult, or send them straight to the sales page to register.
Simple, personal, and powerful.
#4: Make Your Facebook Profile POP
When those new friends you add accept your request…
They'll most likely check out your Facebook Profile to find out who you are.
So it's really important that you've established a professional, credible reputation.
It's not hard to do this though…
All you need to do is start making really value-adding posts on your personal profile.
This is such a powerful way to position yourself as an authority to everyone who follows you, right?!
The posts should be:
Leadership Posts…
Case studies of clients you've worked with…
Testimonials, and…
Call to Actions (ie. selling your online course 🙂
I'd recommend posting 3 times a week… 1st, a leadership post. 2nd, a case study. 3rd, a value-adding call-to-action…
Like a free consult, in which you can teach your market something valuable, and then sell your course.
You can hide these posts from your friends and family if you're worried about spamming them too…
And similarly, you can hide your photos of your kids and pets from potential clients.
Just Google "How To Make Facebook Friends Lists" and you'll find what you need 🙂
#5: Go Live On Facebook!
If you want to take things to the next level, I highly recommend Facebook Live too.
Your network will see you as an even greater authority, and they'll get to know you, like you and trust you quicker.
I love boosting these presentations with another one of Facebook's tools, which really ramps up my consult booking and course sales 🙂
So, rather than spending millions on property to create a distribution network, like Starbucks…
You can manufacture yours for free, and still get instant exposure to hundreds of thousands of eyeballs…
By tapping into the social media assets that are probably sitting in your back pocket right now.
Exciting, right?!
All of these simple tips and tricks will really bridge that gap between you and your clients…
Practically leading them by the hand to your irresistible high-ticket course offer!

Can You See How Powerful This Would Be For Your Business?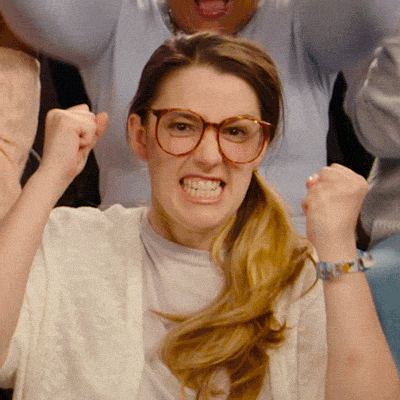 And can you see how you already have that personal distribution network I talked about?
You just need to tap into it…
And you don't need to spend thousands!

You don't even have to spend cents…

You just need some tried and true free traffic strategies to market your online course and increase your sales (and your bank account!).

Exciting right?!

Let me know if you try out any of these hot hacks…
Xx
Grace

Want more free traffic strategies to fill your course? Click through here and join My Doers Inner Circle on a $1 Trial and get access to my 7-figure strategies as well as the support of over 2000 like-minded female entrepreneurs.