Hey lovely,
In this article, I'm going to show you how to build an email list for your first email marketing campaign using a simple and straightforward strategy.
Email marketing, it's been around for YEARS (decades even).

But, just like a fine wine it gets better with age.

Email isn't even close to dying off. In fact, it's one of the few marketing channels that doesn't show any signs of slowing down.

In part, this is due to the fact it's one of the only effective channels available to connect directly to current consumers AND potential customers.

Pretty darn cool, right?

While the theory of Email hasn't changed much over the years (again, decades)… the practice has gone through a few evolutions.

There are now 3x more email accounts than Facebook & Twitter accounts combined.
Pssst there's a LOT more I have to share with you about my personal tips for email marketing… and because you've taken the step to read this blog you're ready to take the first one, right? So I'm going to let you in on it all for a single buck. Click through here and join My Doers Inner Circle on a $1 Trial and get access to my 7-figure strategies as well as the support of over 2000 like-minded female entrepreneurs.

And, you are 6x more likely to get a click-through from email than on Twitter.

WILD.

So all of this is WHY all serious entrepreneurs should use email.

But…

That doesn't mean it's not a little daunting if you're just getting started.

Don't worry Darl, we all start somewhere 🙂

Inside this blog post, I'm going to uncover what to do before sending your first campaign.

Because, the best way to get ahead of the pack is to build a good foundation.
Ok, so now you know why I love email marketing.

And I hope you're now thinking "Wow, Grace, it sounds like I need email marketing in my life… but how do I get it up and running?".

I get it, you need a gentle push in the right direction 😉

Before you send your first campaign, or even THINK about sending your first campaign there is ONE thing you need.

Any guesses?

Think about it, your email could be the best thing since sliced bread… but it's not going to be effective without anyone to send it to!

Bingo Darl, it's your email list!

Sending a campaign to a scarce list is like talking to an empty room.

It's time wasted and a little embarrassing (trust me Darl, I've been there).

Starting an email list can be really overwhelming.
BUT without a doubt email marketing is now my biggest asset, and it's SO worth it.

I can boast over 60,000 subscribers, and I have a lot of fun with my campaigns.

And yes, I use the word 'boast' because I'm genuinely proud of my email list.

Not just because of its size.

But, because my subscribers are genuinely awesome and super engaged.

I'm talking about quality over quantity Darl.

And I put this down to two things:
I have taken steps to fill my list with the right people
My email copy is excellent 😉
Ok, here's the fun part. Time to start building your email list.

But before we start I want to offer a few last words of encouragement. It doesn't matter if you're starting from zero or 5,000.

The key to making my email list building strategy work for you and your business, is the work YOU put in.

So, without further ado…

How to Build An Email List
First off, here is my top tip for building or growing your email list:

MY TOP TIP: Lead Magnets Should Be Your New Best Friend

Lead Magnets!

If you haven't heard of them here's a basic rundown:

Lead Magnets are basically special PDF downloadables in the form of templates, or checklists, or guides, or step-by-step blueprints, or anything else your potential clients are going to find serious value in.

And if you're thinking 'This is great Grace, but I'm not sure how to do this myself' I'd love to help you! You can join my own exclusive Doers Inner Circle for $1 USD and get access to myself, my team and all of our Doing strategies right now 🙂
Think of them as your "front door". They're the first thing people see when they engage with you, and they should be designed to make a good first impression.

When built right, Lead Magnets can really live up to their name and bring in a whole bunch of new people for your mailing list.

A.k.a People who are already educated on what you have to offer (because they have read and LOVED your Lead Magnet), and are excited to pick-up what you're putting-down.

You can grow your list without spending thousands, AND ensure it's an engaged, qualified list, filed with people who have the potential to turn into high-paying and loyal clients.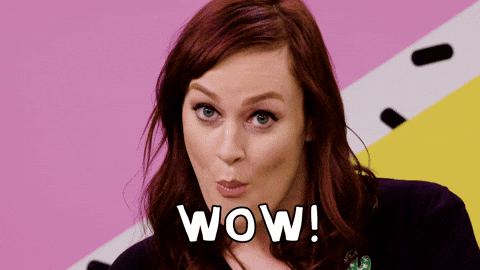 So, how do you create a Lead Magnet?

Well, first, grab a drink (coffee, tea, or wine) and a notepad. Find a comfy place on the couch.

Think about your Genius Zone, the unique perspective you have on a specific subject.

Now, write down a list of small nuggets of knowledge (taken directly from your Genius Zone), things that you're willing to give away for free in order to attract your dream client.

What is your dream client struggling with?

It could be anything!

Whatever the problem, whether it's big or small, this is what you use to create your Lead Magnet.

Expand on that problem, and create a 1-5 page PDF that helps them solve that problem for free (but not completely – primarily this is to build a list BUT remember we're trying to sell the whole cow to them later, so make sure you're not giving away all the milk for free)

Then, after that, you take that PDF and start promoting it wherever your dream client hangs out online (i.e. in Facebook groups, LinkedIn groups, Facebook ads, Forums etc).

So very simply, the way it works is…

You start promoting this 1 piece of valuable content online, and because it's free, and because it's created specifically to help your dream client with a problem they have – they're attracted to it.

They want it.

And so when they see it, they "click" on your post or your ad to get it.

Kind of like fish being attracted to bait, right?

But here's the "catch" to this process…

Your prospects can only get access to this free, valuable piece of content if they give you their name and email address.

So, in essence, it's like an 'ethical bribe.'

They get this super valuable piece of advice that helps them with a burning problem…

And you get their contact details in return so you can start emailing them more content and promotions.

It's a win-win for everyone!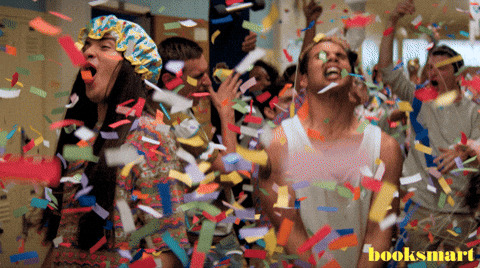 So, what did you write down?

What were your ideas for your own lead magnet?

Feeling inspired?

Sometimes all you need to achieve your goals is a little motivation and a lot of advice.

And the good news is, if you have written down your ideas you have already taken the first steps.

All you need to do is put those ideas into action.
And if you're feeling the value of this already blowing your business wide open, you can take it one step further and join my Doers Inner Circle for SO much more… and because you've already shown you're a Doer I want to let you inside on a $1 USD Trial! Click through here and you'll get straight inside my exclusive community for a single buck 🙂

Ideas alone don't have the power to grow your business – that's in your hands.

You now have the tools to start building up your mailing list.

BUT –

Building a business is about Doing (not Dreaming).

So, time to get DOING lovely!

Xx

Grace