Hi Lovely,
You might have noticed that we like to email, and love up your inbox on the daily.
Today we're shining a light on this simple strategy, so you can use it to garner big results from email marketing too.
We really want you to succeed and we'll do everything in our power to help make it happen…
So, here are the most frequently asked questions we get when it comes to email marketing.
Why do you email so often?
We email daily to continually show up and add value.
In a cluttered market, this is really essential!
With the average person seeing 5,000+ ads a day, you have to show up and cut through the clutter by making your brand and messaging magnetic.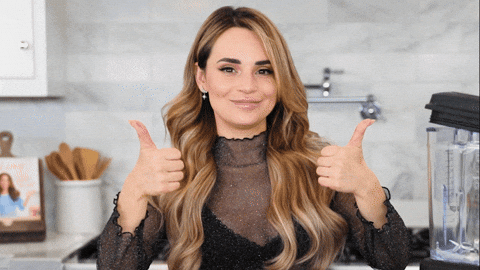 How often should you send emails to your subscribers?
We'd love to give you a hard and fast rule for this one, but the truth is… it depends.
It depends on the demographics of your list, how familiar they are with your brand, what their expectations are, and the content.
It's taken time for us to work out the frequency that works best with our lists and we don't always get it right.
If someone doesn't want to hear from you regularly, please don't take it personally…
They probably aren't 'your people' or maybe it's just not the right time for them.
There are people out there who need you right now, and those are the people you should focus on.
Did you know that usually only about 2-3% of the people on your list are actually ready to buy?
6-7% of your list aren't actively looking to buy but with solid follow-up could be encouraged to act…
And a whopping 30% aren't ready to buy soon…
But will be at some point…
And if you're not consistently reaching out to them, adding value and building a trusting, likeable relationship…
They'll spend their money elsewhere 🙁
This is basically why we email daily.
Not only do we stay top of mind in terms of what we have to offer…
But it also gives us the opportunity to share content that adds value to our subscribers' lives and businesses.
We keep a close eye on the stats, particularly opens, click-throughs and unsubscribes…
So we can clearly see when something's not resonating, and jump in to rework the message if we have to.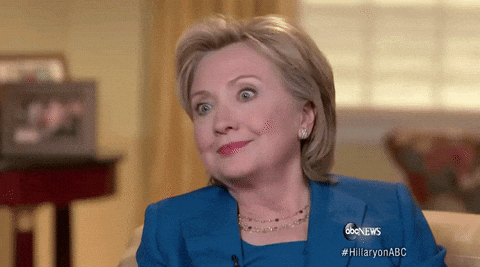 Do I need to segment my database?
A small but mighty list may not be possible to segment…
But as you grow, it's definitely a good idea.
Why segment your database, you ask?
If you group people together based on common characteristics, you can tailor content that's best suited to each group.
When you're able to customize content, your emails will have a higher chance of being opened and your subscribers will be more likely to respond.
For example, we segment our database into Prospects, Buyers and Members.
Prospects are people who've engaged with our brand but haven't bought anything from us yet.
Buyers have bought something from us before, but haven't become a member of our Inner Circle yet.
Members are our world-changing community of female entrepreneurs with coaching, consulting, and professional services-based businesses.
The type of email we send to each segment is different each time because each segment is at a different point in their relationship with us.
Prospects are still getting to know us…
Buyers already like us…
And members are basically family 🙂
Why does email work so well?
In this age of information overload, the most valuable currency is attention.
PPC Protect estimates that the average person will be exposed to 6,000-10,000 ads every single day!
We use email as a tool to provide value and to serve our market really well…
Which helps us cut through the noise and the clutter.
Did you know that emails land in about 85% of recipients' inboxes (EmailToolTester) compared to a significantly lower 5.5% reach on Facebook (Hootsuite)?
There is so much content competing for our attention on social media, whereas with email you can speak to someone one-on-one.
It's a great way to build a relationship with someone over time…
To share valuable information at regular intervals…
To sell your products and services when it solves their problems.
As a business that operates 100% online, email is one of our biggest tools to keep in touch with our Lovely Ladies.
Conclusion
Now you know why we love email and why we like to love up your inbox daily.
If you use email strategically and always lead with value…
It can instil trust and confidence in your market.
After all, it's a list you've taken time to build up and it's yours.
Add value left, right and centre… and you might just have them for life…
Sit down and take some time to work out your email marketing strategy…
And don't set it in stone – be flexible and revise it based on the feedback you receive and the results you get…
It all works together to help you cut through the clutter and to serve your market with your Genius Zone.
The Doers Way Team
P.S. How often do you email your subscribers? What kind of content do you send them? We'd love to hear from you, so please comment below.
email marketing