Hey lovely,
By the end of this article, you'll learn how to market your online courses using 4 different Facebook strategies.
Facebook, it can be a powerful marketing tool if you make it work for you (instead of the other way round).

Contrary to popular belief "Facebook Marketing" isn't all about pouring money into expensive ads, and just hoping they convert…

What if I told you that you could ditch the expensive, fancy, and convoluted marketing tricks… and fill your courses and programs for FREE instead?

Yep, when I first started selling my own courses, I went full organic.

And not the don't-shave-your-legs kind of organic…

(Although, I do love an organic fruit and muesli breakfast)…

I'm talking about organic traffic.
Organic Traffic is basically just a simple way of saying "free leads".

These new, warmed up prospects are approaching your brand, without the use of Facebook ads or "paid traffic".

It happens organically… y'know, like how dating happened before apps.

The approach to Organic Traffic isn't to sit back and wait for your clients to knock on your door though… There are some active steps you can take to get yourself in front of dream clients.

And the best way to do that is to harness the power of just a few free Facebook tools.

Pssst there's a LOT more I have to share with you about my personal tips for organic Facebook traffic… and because you've taken the step to read this blog you're ready to take the first steps, right? So I'm going to let you in on it all for a single buck. Click through here and join My Doers Inner Circle on a $1 Trial and get access to my 7-figure strategies as well as the support of over 2000 like-minded female entrepreneurs.

So, let's get you started!

Here is a breakdown of some of my top strategies for generating organic traffic using Facebook.

4 Facebook Strategies to Market Your Online Courses
Strategy #1: Facebook Live
Time to pull out one of your most powerful marketing tools…

It's you!

Facebook live gives you the opportunity to have a conversation with your prospects, and speak to them directly.

Give people the opportunity to meet you and interact with you live!

It's an opportunity to connect with your market and communicate how your online course can work for them.

And, give people the chance to put a face to your name, and product or service.

Your customers can feel like they're having a conversation with you, rather than being "sold something".

Facebook lives are easy and seriously effective for generating consults for high ticket items.

Here are a few of my personal tips for hosting a Facebook live:
Keep it short: 10-15 minutes max
Host your live through your business page (not personal page, or professional page)
Make sure you include a description with a link to what you're offering
Comment under your own Live with the link
I know you're fabulous, you know you're fabulous. So, why not give your customers a chance to know it too!

One of my favourite things to do during a Facebook live session is to help prospects identify the problem you're helping them fix.

You can acknowledge what this problem is, then point to where they can be and where they will be if they work with you.

It's your time to shine!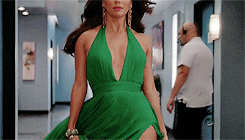 Strategy #2: Facebook Groups

Facebook groups are like untapped diamond mines.

They can be a great place to generate leads and boost engagement!

The key is to add value to the group. Try not to be too spammy to begin with, positive engagement is the key.

Join as MANY groups as you can that relate to your market/ industry. Anything and everything that relates to your business.

I recommend checking the "house rules" before you start posting, to see what kind of content will be accepted 🙂

If you're feeling bold (go for it!), sometimes spamming can be beneficial… as long as you know the consequences (you might get kicked out of some groups… but that doesn't matter!)

Tips for Facebook Groups:
Post in 3-5 Facebook groups EVERY DAY. You can join up to 5 groups a day without being locked out 😉
The posts will be longer and more in depth than those on your personal pages.
Tailor your posts to include things like case studies, blog posts research, and make sure to include a "call to action" to your online course.
Always comment on your own posts and 5 other posts.
ENGAGE with people that like your post, comment on it, or reply to your comments
Don't post the EXACT same post on multiple groups – Facebook will flag that as spam (and chances are people will notice). Change it up!
Just like mining for diamonds, you can find those gems (leads) by using the right tools.

Tailor your arsenal for maximum impact! Pre-write posts or comments that incorporate your key messaging.

Your posts are KEY to generating leads. It's all about those leads ladies!

The best posts are those that encourage people to start a conversation with you.

Once you have them talking you have the opportunity to dazzle them with your sparkling personality and drive them to your online course.

Some effective post types are:
Transformational (Look what i've seen/experienced)
Educational (Tips, tricks etc.)
Story based (inspires trust, connection, and inspiration)
Put yourself out there! What do you have to lose!?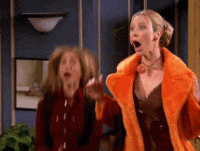 Strategy #3: Facebook Messenger

Imagine a tool which gives you direct access to potential clients/customers, and it's free!

What would you say if I told you that you potentially already know and use this tool?

It's Facebook Messenger! People can easily access it on their phones, tablets, and computers.

Not only is it easy to use but it gives you a direct communication link to consumers.

So, Lovely Lady.

Here is the hot tip: Anyone who likes/shares/comments on your post – MESSAGE THEM ON FACEBOOK!

Here are some tips for engaging people through messenger:
Be super intentional about engaging with them quickly
You should be messaging 5-10 people a day (people that are connected with the posts you made in Facebook groups!)
Keep it organic and conversational – don't be pitchy. It'll just drive people off.
Have actual conversations with leads, and add value to your new prospect straight away.
Sounds easy right!?

That's because it is!
And if you're thinking 'This is great Grace, but I'm not sure how to do this myself' I'd love to help you! You can join my own exclusive Doers Inner Circle for $1 USD and get access to myself, my team and all of our Doing strategies right now 🙂

You have the opportunity to give your consumers the chance to have a one-on-one conversation with you.

Once you have that communication channel open you can give people that specialized attention which helps them feel like they are engaging with you on a personal level. From here you can start to build professional relationships.

Facebook groups are a great place to start the conversation….

Messenger keeps the conversation going!
Strategy #4: Personal (Business) Profile Posts

I use my Personal (Business) profile regularly.

Think about it as more of a "professional" or "Linked-In" type profile.

It can be an effective tool to use alongside a business page and can help build online engagement.

Your personal Facebook profile is for things like dog (or cat) photos, interacting with family, keeping track of personal events, etc.

The ultimate goal is to turn leads into buyers… You won't have much luck sharing your business posts or offers with your mum and friends. And equally, you don't want your prospects seeing your pictures from that wine tour you went on last September.

I recommend setting up a new personal profile dedicated to promoting your business!

Set yourself up for success by posting 10-15 posts in the first week. This will help the profile look like something prospects want to engage with.

Make sure to write and share posts that establish yourself in a position of authority and leadership. Your profile should make prospects trust you and trust in your product/service.

Be a thought leader!

To start off, try posting 3 personal posts per week, ongoing.

Here are some different post types:
#1- Thought Leadership
#2 – Case Study/Testimonials
#3 – Call To Action (Free Consult to High Ticket Offer)
Posts should drive traffic towards you, so you can take the next step and start the conversation!

Your personal profile is where you convert prospects to consults.

How great is that, just by being yourself, and not paying a cent, you can generate traffic and increase conversion rates.

So, do yourself and your business a favour and create a Personal (Business) Profile!
And there you have it lovely, some of the best tips and tricks for filling your online course using organic traffic strategies through Facebook!

If you're feeling the value of this already blowing your business wide open, you can take it one step further and join my Doers Inner Circle for SO much more… and because you've already shown you're a Doer I want to let you inside on a $1 USD Trial! Click through here and you'll get straight inside my exclusive community for a single buck 🙂

You don't have to spend thousands to generate traffic…

You just need to implement some free organic traffic strategies to start converting prospects to clients.

Isn't that exciting!?

Now all you need to do is take the next steps and watch your engagement rise 🙂

Xx

Grace