And The Reason Why Most Coaches Should Boycott The Platform Entirely
If you want to kick 2020 off with clarity and confidence in your next steps, then my Top Business Strategist is opening his calendar up to YOU.
Join the waitlist to have a FREE consult call with my Expert Chris to build your 2020 business Roadmap.
Reserve your place in his calendar here!
From The Desk Of Grace Lever
Aldgate, South Australia
By: Grace Lever
If want to learn how to advertise on Facebook in a way that guarantees profitability, keep reading…
Ad accounts shut down.
Cost Per Click rising fast.
Algorithm as unpredictable as me before my morning green tea.
Things are changing at Facebook, and if you're doing things the "old" way…
You should probably boycott the platform now.
Because if you do fall into the trap of using it incorrectly, you'll almost certainly be flushing tens of thousands of dollars down the drain…
And won't ever attract the high paying clients you want 🙁
Okay…
It's not all bad news.
Inside this blog post, I'm going to uncover the different approach I take to drive traffic to my coaching business so successfully…
That I can confidently spend over $400,000 every month on Facebook Ads.
But first, let me explain what happened when I discovered the gold nugget that was Facebook Paid Advertising a few years ago:
It was revolutionary at the time… it changed everything for me and my business.
Not only could I easily get my offer in front of my ideal clients in the click of a button…
But Facebook would help me do it in the most effective and profitable way possible! Jackpot.
I was flying high, spending $1 and making back $3.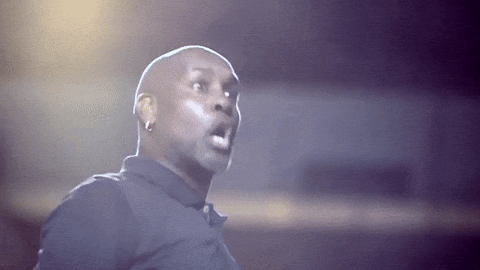 My biggest victory came when I discovered the ultimate Facebook Ad Campaign (at the time)…
My webinar funnel.
That was how I got my first 5000 students in my coaching programs…
All off the back of Facebook advertising.
I was on top of the world… I thought I'd cracked the secret to sales that would see me through to retirement…
But very quickly I discovered that wasn't the case.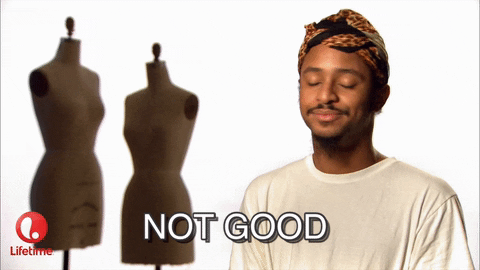 The price for the ads started to rise, and my profits began to drop.
I was making less and less from my Facebook Ads, until one day, I slipped into the negatives!
I was losing money in a desperate attempt to make it, so I had no choice but to switch my webinar ads off.
I was at such a loss.
Why?
Well, I'd spent time as a digital marketing coach, helping other businesses attempt to make a return using other advertising platforms…
Google, SEO, AdWords, and all other sorts…
And I knew that Facebook had made those basically obsolete.
Through custom audiences, ad sets, and targeting options, you had access to two billion active Facebook users every single day!
Not to mention, you could pay cents instead of thousands for a shot at the top.
Facebook advertising was such a no-brainer for me.
I knew the platform was beyond powerful, but my reality didn't look quite so good.
As I'd grown more and more excited about Facebook advertising, so had my competitors.
While my webinar funnel had been live, my competitors doubled, leaving me drowning in a much more saturated space than I'd originally ventured into.
I started to blame myself.
My Facebook ad copy isn't good enough…
I've clearly stuffed up something on the back end, because I'm really not techy enough for this…
My offer just can't compete – I'm not experienced enough at what I do…
My call to action isn't exciting enough…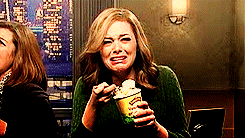 Before I threw in the towel though, I decided to reach out to some of the 'experts' I'd seen in the Facebook advertising and social media space.
They threw all sorts of suggestions at me:
Just write your copy differently, and then you'll make a sale…
Run a traffic campaign and just send people to your website where they can buy…
Aim for video views, then you can build brand awareness for the long-game…
Spend some money on a photoshoot – it's your images that are losing you money…
Focus on likes instead of sales, so you can build up a following to sell to.
Does this advice sound familiar to you at all!?
Well, believe me, I tried it all.
I tweaked my ads, I changed their focus, and I threw so much of my energy into trying to get my viewers onto my website, or to like my page…
But I still wasn't seeing cash results – you know, the ones that matter.
All these tips and tricks were taking me more time to implement than I was actually spending coaching female entrepreneurs…
You know – what my business actually exists to do.
Everything brands were using… and all these strategies the gurus were teaching…
Well, it was all just very complicated.
Laughably complicated sometimes!
The strategy was weak, the copy was aggressive, and the offers were just really low value…
Buy my this, join my that, come to my thing.
So, that's when I decided to take a different approach.
I was overcomplicating things too…I was selling low-ticket items, and being way too upfront with my offer.
You see, there's a distinct difference between Facebook ads and other platforms like Google for example.
When your market Googles you, they're actively looking for your solution to their problem.
They're a hot audience, halfway through the buying process before they even arrive at your website.
So if someone's typing in "yoga teacher, Sydney" into the search bar of Google…
Safe to say, they're looking for a yoga teacher in Sydney.
So, your ad can ask them up front: want to do yoga in Sydney?
Where so many marketers go wrong (like I was too) is that they treat Facebook in this same way.
You see, what I realised is that Facebook is a much cooler audience.
They're not looking for you – they're just scrolling through pictures of their friends.
But, because they might love yoga, and live around the corner from your studio, your job will be to interrupt them. To stop that scroll.
And we have 2 choices: we can be like basically every other advertiser in our market, and go straight for the kill on Facebook too…
Or, we can take a different approach: a Give First approach.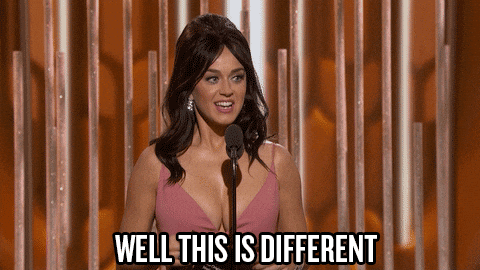 Facebook Advertising Secret: The Give First approach
The Give First approach means offering them something for free to start the conversation.
You know, like a downloadable, or a cheat sheet, or a 6-minute workout video they can do from home if you're that yoga teacher, for example.
And then, you can carry them into the next part of the sale – gently!
Throughout this process I learned really quickly that Facebook is a fantastic platform to throw money at, and get no results (if you're into that)…
Unless you ignore all that silly 'guru' advice out there about trying to get likes or website hits…
And focus instead on giving your prospects value before asking them to buy from you.
Stopping the scroll, remember?
When I realised this, I knew it was time to launch something fresh.
I jumped into Facebook Ads manager, and built a simple Facebook Ad campaign.
It looked like this:
A Facebook ad with a call to action that sent them to…
A "Give First" lead magnet, that on downloading took them to…
A thank you page, that invited them into a consult.
Three steps was all it took…
To get back on top of the Facebook game.
I put this plan into action, and all of a sudden people started clicking my ads…
The opt-in costs weren't amazing, but there were better than before…
And the cool thing was, I got a couple of consults right away!
They were still too expensive to justify, but they told me I was on the right path.
I tweaked my lead magnet and ad sets, relaunched the Facebook ad campaign…
And the cost dropped again!
All of a sudden, the flood gates opened.
Like clockwork, I watched as my ads started working – finally!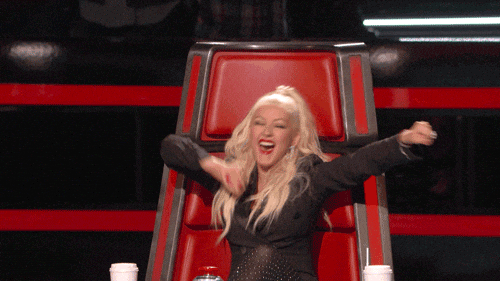 No matter how much I invested into them, I'd get a return like nothing I'd seen before.
And the best part of this great funnel was that it didn't just work once…
But over and over again!
What a flipping dream, right?!
Talk about breakthrough!
In the space of 2 years, I've made $20 million just from these ads alone.
All because I was advertising the right offer – a high ticket, high-value offer…
In the right way – by first offering to give them value, like a downloadable cheat sheet!
Eventually, I've also been able to build up my backend to take risks with low-ticket sales too…
Like spending $50 to get $35 sale of a book, in order to draw in new very warm leads I can engage with later.

And most of my competitors out there in the marketing game can't take these kind of risks, because they've never taken the time to build out their powerful Facebook Ad campaign properly…
Which makes me even more able to cut through my saturated market.
My 2020 prediction is:
At some point, the advertising costs are going to plateau, and while I don't know when, I think it'll be soon.
It's simply going to become too expensive for people who don't know how to run ads properly…
I watched first hand as the same thing happened with Google Ads – the price went up and up and up, until one day it stopped.

So, we've got a huge opportunity in front of us as female entrepreneurs, right?!
We can run scared with our competitors, turning to other means of advertising that might look cheaper for now, but inevitably have the same fate as those that have gone before them…
Which means kissing our market goodbye, right?
Because we'll no longer have one of the most powerful platforms on our side to get our message in front of the right people.
Our leads won't be nearly as qualified…
And our investment in advertising won't be nearly as powerful.
Or, instead of running away…
We could run alongside Facebook instead, using it for what it's worth, but doing so in a smart way that doesn't burn a hole in our wallet.

I'm just one woman…
But my results speak for themselves.
Xx
Grace
Ps. If you want to kick 2020 off with clarity and confidence in your next steps, then my Top Business Strategist is opening his calendar up to YOU.
Join the waitlist to have a FREE consult call with my Expert Chris to build your 2020 business Roadmap.
Reserve your place in his calendar here!