Hey lovely,
Over the past few months I've shared with you the three BIGGEST mistakes coaches and consultants make it when it comes to Facebook ads…
And the cheap tool I use to attract dream clients using Facebook Ads.
I hope by now you can see just how powerful advertising on this social media platform could be for your business…
(And how Facebook ad writing success really doesn't have as much to do with the ad itself as your competitors probably think…
Controversial, I know 😉
But at the same time, I also understand that sinking feeling when it comes to creating your ad – particularly writing it.
That step before all the nitty-gritty of selecting your Facebook ad types, looking at target audience, custom audience and targeting options, launching your Facebook ad campaign and all the other steps you take inside Facebook Ads Manager when you run paid advertising – all while while checking your Facebook page and brand awareness is on point.
You know, that moment when you're sitting at your computer…
With a blinking cursor on the screen of your ad…
No idea what to actually write.
With your game-changing offer in your hands, and your value-packed lead magnet ready to go…
What next?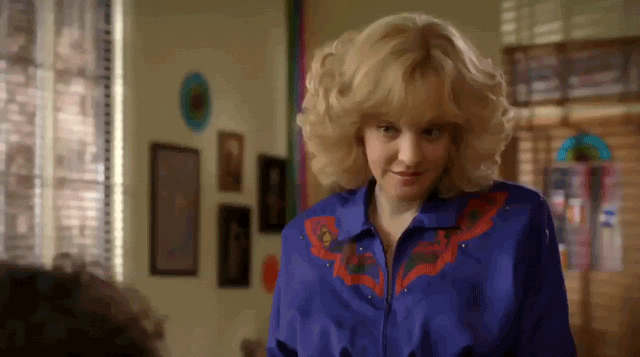 Well, I'm glad you asked.
Today I'm going to break down my million dollar Facebook ad writing formula for you…
So you can attract more Facebook users in your niche and turn them into customers.
This is the same one I've discovered after spending over $5 million on Facebook ads over the past 4 years.
So that way there's literally nothing holding you back in pressing GO on your own high ticket, client getting Facebook Funnel.
Sounds amazing right!?
Imagine being able to follow a formula every time you write a Facebook ad…
And be fully confident that it'll be a massive success?!
Seriously –
Imagine NEVER having to experience blinking-cursor-on-the-screen-syndrome again.
All because you know exactly how to structure your ad to be a winning success.
Sign me up!
I hope you're getting a picture of just how totally possible it can be to master the art of Facebook advertising…
Even if you aren't an expert…
Or haven't ever written an ad before.
Because it's all about following simple strategies and formulas to start conversations with your ideal clients…
Who are – without a doubt – hanging out on Facebook as we speak.
Honestly, it's so much more simple than other people make it.
Build relationships…
And Give First.
Pssst there's a LOT more I have to share with you… and because you've proven you're ready to get doing by reading this blog, I want to let you into my exclusive community of Doers. Click through here and join My Doers Way Facebook Group and get access to me and my team as well as the support of like-minded female entrepreneurs.
Can you see the power of that?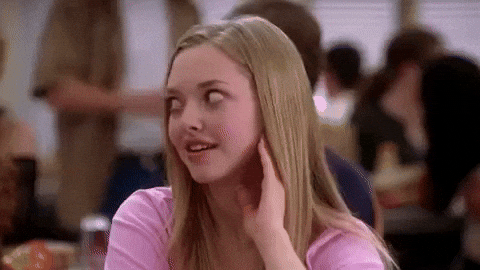 Now, I also hope you've been properly exposed to the types of Doing that will only derail your ad success too…
No matter how well thought-out it is…
Or what "guru's" latest advice you followed.
Aggressive approaches just don't work.
Neither do the convoluted, complicated funnel methods out there.
I've said it before and I'll say it again…
Anyone can make something complicated.
It takes a skilled businesswoman in the loop (like you are now), to make something that's powerful AND simple.
And look, I'll be honest…
It wasn't all rainbows when I started writing ads either.
Sometimes they'd work, and I'd get an influx of new leads or sales in a campaign, and I was on top of the world!
But other times they just wouldn't…
And I'd watch as my advertising budget was drained into the garbage.
A lot of the time I was advertising live workshops, which I knew were amazing value…
I had the testimonials to prove it!
But when I'd launch my ads, it was like Facebook was a ghost town.
No one would click through…
No one would buy…
No one would even know that what I had for them would be life-changing.
That was the most frustrating part, you know?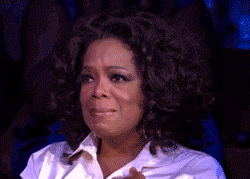 I wanted to make this work for the sake of not only my own profits and freedom…
But for my clients too – so they could experience those breakthroughs.
And even though sometimes my ads would work, and I'd get an awesome return on my investment…
I couldn't pinpoint what it was about them that made them work.
I was making money… but why?!
In a desperate attempt to figure that out, I turned to those supposed 'experts' around me.
That's where I was told I should have been focussing on my page likes…
Or on my website traffic instead of sales.
But as I looked at the numbers, I couldn't justify it.
I was making likes, not money…
And likes don't pay the bills!
The hardest part was that no one told me the truth.
No one made me see that I was making those three very easy to make mistakes I mentioned yesterday.
Here I was, sending the people who clicked on my ad to my website…
Selling them a super cheap offer at the end…
And complicating EVERYTHING in the process.
So if you've fallen into making those same mistakes, I know how you feel!
It felt like I wasn't cut out to do this whole Facebook Advertising thing.
I started to doubt whether or not my market were even ON Facebook…
I was a business coach, so maybe there's some other platform my ideal clients are hanging out on…
And I just don't know about it?
I thought that there was simply just too many pros on there who knew what they were doing…
And I was just playing dress-up.
Does any of this sound familiar to you at all?
Have you ever just wanted to throw in the towel, because it all seems too hard?
The guess-work is exhausting…
And it's uncomfortable to pour money into something you don't actually KNOW will work.
I remember pulling out my laptop and sitting on my bed…
Trying to craft an ad for an upcoming live workshop I was holding.
I'd poured a lot into this event…
Time, energy, and emotions – yes…
But also MONEY.
There weren't really dollars left to throw away on running a bad ad.
So I scrolled back through my previous ads, and found a couple I'd written for past events.
And if you're thinking 'This is great Grace, but I'm not sure how to make this work for my business' I'd love to help you! You can join my own exclusive Doers Way Facebook Group for tips, tricks, doing strategies, and support from fellow doers.
One, a massive success…
For every $1 I'd spent, I'd made $3!
The other, a total flop.
I'd even lost money in the process.
So I put those two ads side by side, and played a good old fashioned game of spot the difference.
What was it about the first ad that had worked so well?
And what was it about the second that hadn't?
As I looked and looked, I found some key differences…
The crux of it was this:
The successful ad had let my audience know all about the inclusions of the event.
It was full of features and benefits, and even I got excited reading through it!
The other?
Well, it was the opposite.
It was basically just, "Come to my event."
Bleugh!
It was aggressive, upfront, and certainly not a "Give First" inspired ad.
So, I decided to craft my new ad around that first structure.
I outlined the inclusions and benefits of my event…
The exciting new information I'd be sharing with them in the room…
And what kind of an effect that was going to have on them when they left.
I stuffed it with pain points…
Asked them questions that resonated…
And THEN I asked them to come to my event.
Then, I put $10 a day on the ad, and made it live… and waited.
Ohh!
Someone registered.
Oooo, and someone else!
Oh wow, and again.
Long story short, the ad was a real success… thank goodness.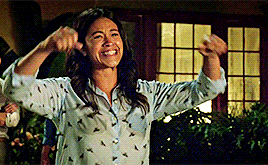 And I realised the importance of actually giving value to my Facebook audience first…
Not just telling them to buy my stuff.
Even better, the event went really well too.
The room was full of excited attendees, ready to come on board for coaching!
But then the weirdest thing happened.
As I was saying goodbye to everyone that had come, a group of women came over to me.
We started talking about their businesses…
And how they get their message out there to their markets.
Eventually, they brought up Facebook ads.
"Grace!" they said. "You HAVE to tell us what you do to run such great ads!
We see them all the time and they always make us want to buy…
What do you do that works?!"
I was so shocked – I had a reputation for writing ads that worked!?
Where did that come from?
Speechless, I laughed off the ladies, brushed past the comment…
But it stuck with me.
So I went home that night and decided to rinse and repeat what I'd done before the event.
These women had made me see that my winning ads weren't a fluke…
They must have worked for a reason.
And I wanted to know what that was.
So I pulled out my swipe file of old Facebook ads again…
(By the way, you should always keep a swipe file of previous ads that have worked for you, so you can just copy them next time 😉
I scrolled through and played another hardcore game of Spot The Difference.
I compared all my best ads side by side…
And that's when it hit me.
All my best ads were using the same structure.
The lead magnets that got the most downloads, used the same formula as…
The events that got the most attendees, which used the same formula as…
The programs that made the most sales….
The same formula, every single time!
These days I call it my Brand New Day formula, and honestly!?
It's been a total game-changer for my biz.
Now, whenever I write an ad, I sit down with these six steps in mind…
I walk through each one, writing a little bit for each…
And then launch it with full confidence that I'll get a return!
Here's one of my really successful ads, for example:
So, the formula looks like this:
Step 1: Engage with your market
How?
By asking a question to stop them scrolling past your ad.
The question can be positive, like hitting on a dream they have…
Or negative, by hitting on a pain point they're carrying…
But the most important thing is that it comes with an implied 'YES' in their minds.
A question like this…
Interested in using Facebook Ads to grow your coaching, speaking, or consulting business, but not sure how to get started the right way?
YES!
Not sure how to buy your first investment property and worried you might be paying too much?
YES!
Want to know the secret activities that I use as a mum and early years specialist to remove the stress, and live a happy life during toddlers witching hour?
Heck YES!
Once you've stopped them scrolling through…
Step 2: Share an 'I Get You' statement
The people reading our ads need to know that we understand how they feel…
Fact.
Don't fall into the trap of trying to make your market understand YOU…
Make sure they know you get THEM – that's why you're different.
So connect with empathy…
Here's mine:
At some point you had the realisation that there was a way out of the dark place you experienced…
The same place they're stuck in now.
Let them know you've gone ahead and paved the way for them.
You know, a statement that starts with something like…
"That's when I realised…"
Or, "It was then I discovered…"
Or, "Shortly after, I learned…"
And then move onto:
Step 3: The Prescription
Outline exactly how to access your Brand New Day…
You know, share the prescription for their problem.
Mine looked like this:
The truth is, being able to master Facebook ads has transformed my business and life, and I want the same for you…
Because of my own trial and error, you now have a simple formula you can easily follow to fast track your results.
This week, I'm giving away my TOP Facebook Ad Hacks, where I reveal the actual
steps I take on Facebook to get results fast.
And then…
Step 4: Tell them HOW…
So many people forget to actually spell out HOW their audience can get their hands on that prescription!
They'll say, "I'll show you how to do this…" or, "You'll learn how to do this…"
But they aren't actually sure how you're delivering it.
A checklist? A training? A webinar?
So just make it clear…
Simple, hey!?
And last but not least…
Step 5: Add scarcity and urgency [Screenshot of ad with this bit highlighted]
Aka, the two most successful, yet overlooked elements of successful marketing.
If your market can ALWAYS get their hands on your offer…
Why would they do it now?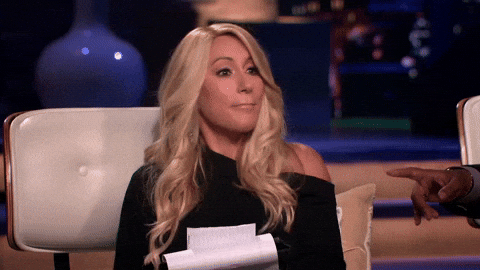 You've got to give them a reason to click through to the landing page in the call to action so you can drive traffic to your offer…
So add some scarcity and urgency at the end 🙂
As I looked at all my ads, I was jazzed at how simple this formula was…
And annoyed that it had been under my nose the entire time!
I knew I had to put this to the test, to prove to myself that this formula was the secret sauce…
And not just a fluke that had worked over and over again.
So, I ran some ads using my 7-Figure Facebook Funnel…
Sending them to a lead magnet I'd previously tried to share before…
But it'd just fallen flat in the past.
So I put it to the test again.
I wrote an ad using this Brand New Day formula…
And funny enough, someone downloaded it.
And another…
And another!
They were sharing their email address with me, and I was sharing my lead magnet with them!
The numbers still weren't incredible…
So I made some tweaks, and took out anything that wasn't part of the formula…
And the opt-in rates started to get even better!
Sales started coming in from those who hit the thank you page, and I couldn't believe it!
I knew that I couldn't keep this to myself…
So I started sharing it with the female entrepreneurs I was working with.
They crafted their ads using the same formula…
And they started seeing results too!?
Results like these:
Crazy, right?!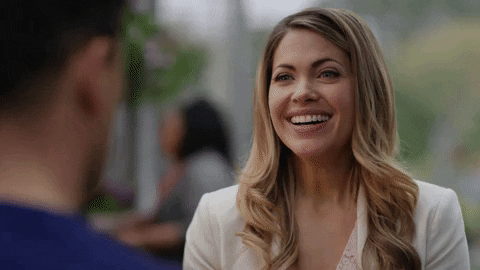 Ever since I realised the power of this Brand New Day formula…
I've said goodbye to blinking-cursor-on-the-screen-syndrome for good 😉
As have girlies like those ones I just shared!
What kind of difference would having a formula like this to follow…
Make on your Facebook Ad writing success?
Referring back to it every time you sit at your computer…
So you don't just have to guess anymore.
So you don't have to pour thousands into something you aren't fully confident will work.
Honestly, skip the trial and error…
I sure wish I could have!
Writing ads with this Brand New Day formula instead…
To give value FIRST to your market on Facebook…
By sending them through your 7-Figure Facebook Funnel…
Well, that could change everything for your biz, right?!
Whether or not you've even touched Facebook advertising before…
This strategy could launch you off the platform into winning ad success.
Does that make you as excited as it makes me, or what?
It's so much more simple than those "gurus" out there are making it…
And I hope you've been able to see that over the journey of this training series.
At this point, you've learnt…
Why most advertisers should boycott Facebook Advertising this year…
But how you can harness it in a different way, to save yourself tens of thousands of dollars.
I've shared with you the three big mistakes coaches and consultants make when it comes to their ads…
And how you can avoid them entirely.
Geeze, I wish I'd known that when I started!
Then, you've seen my game changing approach to Facebook ads that stops your dream clients scrolling right past…
And today, you've gotten all over my perfect ad writing formula that takes the guesswork out of your Facebook ad copy entirely.
And if you haven't read those other posts, I urge you to check them out now as they won't be available for long.
There's a LOT of great insights, tactics, and strategies in each…
And I've literally given you my best-of-the-best when it comes to Facebook Ad 101.
Finally…
This may be the end of these posts, but it's certainly not the end of the journey.
Tomorrow, I'm releasing something REALLY exciting.
It's my totally re-done program, all about Facebook ads for coaches, consultants and professional servicewomen.
It goes into much greater detail on the system I've revealed above, so you can get your 7-Figure Facebook Funnel set up in a matter of HOURS!
All because of how simple this approach is, right?!
That way, you can grow the profitable lifestyle business you love sooner, rather than later.
Look out for that in your inbox, as it'll be coming at a massive 85% off discount 🙂
'Till then lovely…
xx
Grace

If you're feeling the value of this already blowing your business wide open, you can take it one step further and join The Doers Way Facebook Group for SO much more.