Hi Lovely,
If you've taken the path of entrepreneurship, staying self-motivated is a basic requirement.
But are you struggling with motivation on your entrepreneur journey?
The trick is creating the right conditions to stay motivated…
And I want to make that so simple by showing you 3 steps to break through the most common roadblocks facing female coaches…
To in turn restore motivation, and keep you inspired and driven.
Sound good?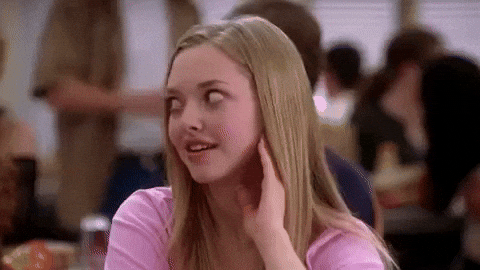 I've applied these 3 steps to break 8-figures in my coaching business…
But just a few years ago I was where maybe you are:
Feeling so stuck and overwhelmed that my drive and inspiration just fizzled out…
Excited to start creating a new course or program… only to hit a roadblock and completely burn out.
If even the smallest stretch of stagnation kills your buzz…
You are not alone in having these feelings.
Every entrepreneur grapples with bumps, setbacks and imposter syndrome…
And it's so important to push through when quitting seems like the easiest option.
The world NEEDS your special talents.
But –
I truly believe that motivation alone isn't enough.
Without a deep-seated 'why' and taking thought-out steps to achieve your goals…
Motivation will eventually burn out.
You have to create the right environment to stay motivated…
You must cultivate the right conditions.
Just like a plant can't grow without soil, water and sunshine…
3 Things Every Female Coach Needs to Stay Motivated:
You cannot grow and thrive without the right mindset.
Having a WHY that's bigger than you
Breaking down your goals into bite-sized steps
1. You cannot grow and thrive without the right mindset.
When I first started this business, I thought that mindset and head talk was all fluff.
Yep.
Honestly.
I thought mindset was a waste of time because as long as I could teach a woman the exact steps to build killer marketing and automation strategies in her business…
Then she'd have everything she needed to be successful.
Seems legit, right?
Oh Grace.
How wrong you were!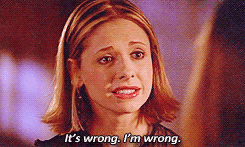 As I started to battle my own head talk and mindset blocks, I still didn't realise how massive they were in the growth of my business.
I only truly began to see the importance of mindset when I started coaching in mass…
And realised there's a shocking, devastating epidemic causing female entrepreneurs to burn out or quit.
No matter how great their landing pages were…
No matter how automated their email campaigns…
No matter how engaging their Facebook ads were…
I was seeing women unravel time and time again because of negative head-talk, mindset blocks and limiting beliefs.
When I truly started reflecting on this…
I realised that along the way, the same had been true for me…
And that's where my mindset coach Patsy has stepped in time and time again.
Literally.
From the early days of flying Tiger Air, staying on the floor in friends' apartments and watching me present and pitch at my first events…
Patsy has continually coached and mentored me, including the moments I wanted to quit, and the times I almost did.
She was there at my first event in Brisbane where I had 15 people in the room and didn't sell even $1…
She was there when I had no money for Welcome Kits and just printed out the pages on her home computer (thanks Patsy for ALL the unreplaced ink cartridges)…
And she was there on this day in Sydney when I paid $800 for a room, sold $600 in tickets to this workshop then didn't close one more sale…
Whoops – $200 down I hear you say?
Nope. Not even close.
This is when I used to put on a free lunch after the workshop for all the attendees with wine at $65 per head.
Then I paid for Patsy's flights and my flights…
And for the printing worksheets at Officeworks and the cab ride to and from the airport…
Make that $2,000 down Lovely 🙁
You can just imagine the head talk I had with Patsy on my way back to the airport after this day, right?!
Sobbing, depressed and saying "What's the point? I'll never be able to do this!"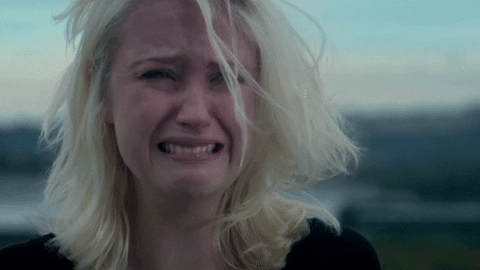 Building a business doesn't have to be lonely. Tap into the support and accountability of The Doers Inner Circle.
We all know success comes down to your ability to spot, resolve and prevent roadblocks in your entrepreneurial journey…
But…
Despite how motivated and driven you are to succeed, how skilled you are or how much doing you are prepared to put in…
Suffering from a lack of confidence or self-belief, or fearing failure, overwhelm or judgment is the quickest way to crush a dream.
These feelings have the potential to sneak up on us all…
And leave us feeling paralysed, procrastinating and stuck.
This is where you have to recognise and unpack your limiting beliefs, so you can quickly move through them…
And instead of letting them consume you…
Find new, more empowering beliefs to replace them.
We all have a choice.
We can either stay stuck and continue to feel this way…
Or, we can move forward, which is where this next ingredient is so crucial:
2. Having a WHY that's bigger than you
Your 'Why' is the reason that pushes you to keep going when everything else is telling you to quit.
Next time you feel like you're not experienced, talented, attractive or skilled enough…
Remember you were put on this Earth for a reason; and (apart from your Genius Zone) that's your 'Why'.
So Lovely, why are you doing what you do?
(It doesn't have to be as deep as solving world hunger, although wouldn't that be nice?)
Is it empowering women to realise their worth?
Creating a brighter future for kids that start their life in deficit?
Providing care to the vulnerable?
Simply sparking joy in people's lives?
When you have a reason to move forward that's bigger than you, you will be unstoppable even in the face of fear and adversity.
The key is doing it at a steady pace…
3. Breaking down your goals into bite-sized steps
Has excitement ever dampened into gloom when you've realised your goal just isn't do-able?
Like getting fit the day before a marathon…
Losing 5kg the week before you jump on a plane to Hawaii to live in a swimsuit?
(If you ever set a cruel goal like this, just stop).
Unrealistic expectations are the quickest way to shake down a goal and crush motivation.
My antidote to that…
Take a goal and break it down into mini-goals…
Then break those mini-goals down into bite-sized tasks and work backwards to set out dates.
So… instead of having 1 huge, overwhelming goal of compressing your Genius Zone into a book…
You just have to write 1 chapter a week…
And after 12 weeks, you will have the content… aka a mini-goal!
As long as you do these smaller, bite-sized tasks, you are sweet.
Isn't that so much more palatable?
Don't forget to celebrate the wins and reward yourself – that's key to reinforcing your special skills and talents to keep growing your confidence.
Whether it's a massage, a facial or a dinner out…
Treating yourself isn't a 'nice-to-have'… it's essential to stay motivated.
It's all about taking small incremental steps which add up to goals.
Conclusion
Whenever I feel frustrated or stuck, I take a step back and revisit these 3 things:
Where I'm at in my mindset… I sound out any limiting beliefs, so I can quickly move through them and replace them…
If I still feel anxious, stuck or stressed out I revisit my 'Why'…
Then I look at my plan for achieving my goals… if it's too big or overwhelming I set my priorities and break it down.
The greatest motivation comes from progress when you follow these three key ingredients… not when you set out to achieve too much too soon.
Before you go, comment what your 'Why' is to stay motivated below, to inspire someone who really needs it.
xx
Grace

P.S. If you're into this blog… check out The Entrepreneurial Mindset Hacks To Shift From Solopreneur To Entrepreneur.
Want help knowing where to start doing to turn theory into reality? Click through here and join My Doers Inner Circle on a $1 Trial and get access to my 7-figure strategies as well as the support of over 2000 like-minded female entrepreneurs.