Hi Lovely,
In the last twenty years, more women in business are becoming full-time entrepreneurs.

In fact, since 1997, the number of female entrepreneurs in the world has increased by 114%!

With 582 million lady bosses globally… women are really stepping up to the plate and owning their Genius Zone!

But…

Are you still worried that the world of entrepreneurship is for more experienced people only… or even just for men?

Well, let me drop a truth bomb…

Women in business have a higher success rate than men AND have less need for financing.

MIC DROP.

So Lovely Lady, if this sounds like you:

You're wondering how to make the shift from being a "woman in business" to a woman who OWNS her business…
You want to learn how to think like an entrepreneur and become the female CEO you were created to be…
You want more independence and flexibility in your working life, with the power to decide how you will spend your days and the financial freedom to do it…
And you want to share your Genius Zone with the people who need you the most…
Then I'm going to share the entrepreneurial questions you NEED to be asking yourself before starting your own business.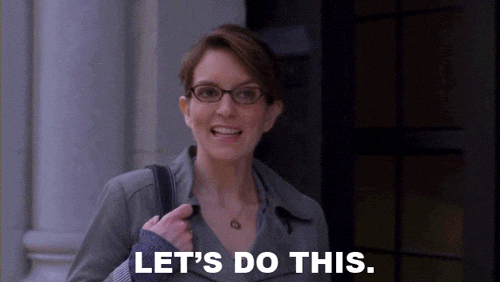 The Questions Every Entrepreneur Must Answer
1. What is your WHY?
This is the reason behind the big move.
It may seem obvious, but WHY do you want to start your own business?
Have you got a burning passion you've been dying to share with the world?
Do you want to create a better life for yourself, your family and your hurting market??
Are you tired of working around the clock, only to make someone else richer?
Maybe you crave the freedom and flexibility to put your time where it counts the most.
Knowing your why is SO important…
Because the last thing you want is to start a business for all the wrong reasons… like to get rich quick or snag an opportunity that's in no shape or form something you love.
This will be the motivating force that will continue to push you forward… even when everything seems to be going wrong…
Because being an entrepreneur is a bumping road!
But having an amazing why behind you makes it that much easier.
Really think about all the different reasons why this move is the right one for you.
Have you got them?
Okay, now write it down and stick it EVERYWHERE!
Yep, you read that right.
Everywhere you go, you should be faced with the reason why you're doing exactly what you're doing.
Look at your why whenever you start to have any doubts.
When constantly faced with your why, you're more likely to stick to building the business you were created for, even during the tough times.
Pssst there's a LOT more I have to share with you… and because you've proven you're ready to get doing by reading this blog, I want to let you into my exclusive community of Doers. Click through here and join My Doers Way Facebook Group and get access to me and my team as well as the support of like-minded female entrepreneurs.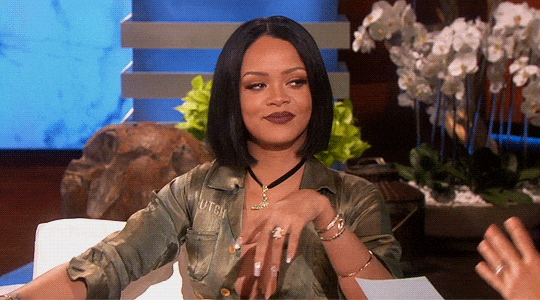 2. Are you in the right industry?
People are multi passionate by nature, which is AMAZING.

But this could also mean they are faced with so many more options for a business to choose from.

You could be tempted to do it all…

But I guarantee that if you aren't laser-focused, it will lead to burnout and overwhelm.

So pick ONE industry, with ONE target audience and ONE service (to begin with)…

And before you do that, it's SO important to do some research.

This includes picking the right industry for YOU…

Something that connects your passion with profits and resources.

It's not all about doing something you're JUST passionate about…

Or that will make you the most money…

I learnt that the hard way.

When I was first trying to figure out which business I should start, my first thought was, "What is a profitable business that doesn't require any qualifications?"

Do you know what I chose?

Flooring…

Yep, we decided to start a flooring company.
Although it was profitable, actually very profitable…

It wasn't what I was passionate about…

And because of that, it just wasn't sustainable… my heart wasn't in it.

So I want you to consider all these factors when you sit down to narrow your niche:
Your Genius Zone…
Experience…
What lights you up…
Your resources…
Competitors…
Whether there's a gap in the market, and the need you are filling…
Your dream client, and how you are going to connect with them.
Do you have the resources to make this business flourish or will you need something else – like further education, a working space or another team member?

These are all things to consider BEFORE starting a business.
The last thing you want is to start a business and realise there isn't a market for what you're selling…
Or you picked something that's profitable but you don't know much about.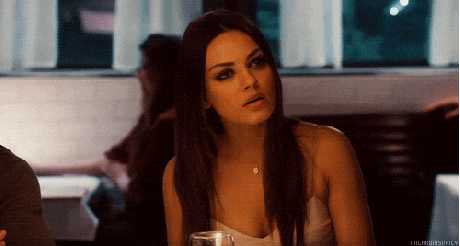 3. What has been holding you back?
There is one four letter word that is the biggest threat to females starting their own business.
You may be thinking, "Grace, money has five letters!"
The word I'm talking about is…
FEAR.
It's all the big "What if" questions you constantly ask yourself.
What if I fail and people find out and I have to go back to my 9-5?
What if I can't balance starting a new business with my home life?
What if I can't make a consistent income? What about my benefits and retirement fund?
What if the market is oversaturated, and no one will buy from me?
But the REAL questions you should be asking yourself is:
What if I never take the risk?
You were gifted with a unique Genius Zone to help people out of their most painful frustrations…
And not putting it out there isn't just a disservice to you… it's a disservice to them.
If you need some harder evidence… e-learning – including online courses – is set to explode to $356 BILLION by 2025…
And according to Global Market Insights Inc, the demand is only growing for technology enabled teaching and training.
Right now there is a massive opportunity in the market…
With more than enough room for you and your business!
It's simply a matter of finding your niche.
If you have 101 reasons for why your business won't work…
I want you to write down every single reason, every excuse and everything that could go wrong.
Now, write a solution for each and every one of those.
For example: Are you worried about not finding the right market?
Solution: Join Facebook groups in your industry or test multiple Facebook ads to see which market you connect with the most.
And if you're thinking 'This is great Grace, but I'm not sure how to make this work for my business' I'd love to help you! You can join my own exclusive Doers Way Facebook Group for tips, tricks, doing strategies, and support from fellow doers.
Are you scared that you'll create something people won't want?
Survey people, offer your product or service for free, and don't be afraid to ask for feedback on how you can improve.
You'll end up finding that there is a solution for everything.
Remember, no one gets it right the first time or everytime.
Be open to learning and improving your work everyday.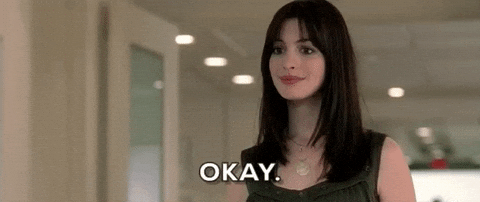 4. What are your Business Goals?
Now, you've probably already day-dreamed about the amazing success you will have one day.
But, let's be realistic…
Success doesn't happen overnight.
It will take time and a lot of hard work.
Where do you see your business in five to ten years?
Write down 3-5 things.
Don't JUST write the goals…
Write an action plan of how you're going to achieve them.
Start to break it down… what do you need to do within a week or a month to achieve those long term goals?
For example… Are you trying to grow your community?
Then once or several times a week, you might want to go live in your Facebook group.
Put the days you'll go live and the days you'll batch content in your calendar.
Do you eventually want to start scaling your business, and break out of serving clients 1:1?
Then you might want to start thinking about compressing your knowledge into an online course.
This would start with mapping out how to get your market from A to Z…
Breaking that journey down into modules and lessons…
And setting days aside to start creating the content.
The long term goals won't seem so big when you begin to break it down into tiny tasks.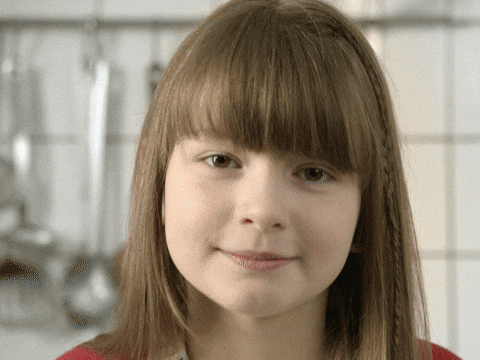 5. How do you plan to market yourself?
So you have your idea, your why and are ready to go…
BUT now you're not too sure where to market yourself.
When you're just starting out, there can be an OVERLOAD of platforms that you SHOULD be using…
Email, Instagram, Linkedin, Facebook, Pinterest, Youtube, Blogs, Tiktok…
Tip: just start with 2 or 3.
It might be your email list, and Facebook.
Most entrepreneurs try to do too much, too quickly and spread themselves way too thin…
That it ends up becoming way too overwhelming.
With 2.4 billion active Facebook users every month, I can guarantee your target market is hanging out there…
And once you nail Facebook and your business continues to grow, then I recommend growing the platforms you show up on from there.
One last question and this one is important…

Are you READY to finally take the leap and start the business you were created for?

Are you ready to put in the work to stop dreaming and start DOING?

If you're feeling the value of this already blowing your business wide open, you can take it one step further and join The Doers Way Facebook Group for SO much more.

Xx
Grace