Hi Lovely,
If lack of confidence keeps holding you back, today I'm sharing 3 powerful tips to build you back up.
These tips radically grew my confidence, so I could build an 8-figure coaching business.
In today's saturated market, the most valuable currency isn't cash or time.
It's attention…
And a key ingredient to capturing and keeping attention is confidence… even if you have to initially fake it.
See, expertise and experience isn't enough…
If you don't believe in yourself, have the right mindset and have the confidence to show it…
People won't feel confident investing in you.
Everyone's looking for a knight in shining armour to rescue them from their pain…
And how do knights show up?
Confident.
But… if you feel like confidence keeps letting you down…
Like nerves and anxiety creep in whenever you're putting yourself out there…
It's ok… I didn't start off so confident either, and it's 100% workoutable.
When I first started my coaching career the first thing I learnt is…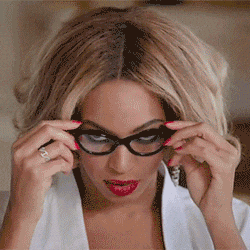 The More You Do It, The Easier It Gets
Early in running a business, I experienced a lot of hard moments, a lot of dark times, and a lot of rejection. #honesty
So if you're in that place now, I get it.
In my early days of flying Tiger Air and sleeping on friends' couches as I travelled from city to city running events…
There was one time where I pitched a $5K package to 200 people in a room.
I was wrapping up the presentation and in the pitch at the end, I asked everyone who was interested to stand up and meet me at the back.
As the room cleared out… not one person came.
200 people at $30 per head put me $6,000 out of pocket that day.
Cue: tears, frustration and wanting to quit.
If you've invested cash into starting a business, $6k might not seem like a lot…
Except… I already had 6 maxed out credit cards amounting to a 100k… so make that 106.
For the first few years of coaching, that crushing rejection crept into every corner of my life.
I'd provide so much upfront value to my market who'd soak it up…
And was filling my calendar with hot prospects…
But when it came time to jumping on a call and actually closing a sale…
That's when I'd freeze and everything would crumble.
My consults felt sleazy and so unnatural…
And instead of confidently painting a transformation I could achieve for these people…
It felt like a slimy sales pitch where I was asking them for a favour!
The vibe of these calls? Rejection city.
Here's the thing though… as someone who regularly puts herself out there…
I can tell you the more you do it… the easier it gets.
Find A Community Who Supports You And Practice.
Looking back, I really wish I had a community when I first started coaching.
You see, I was pushing these primo packages from my IKEA assembled desk in a tiny Sydney rental where the price tag didn't exactly match the decorum.
There were days where I was literally stumbling in the dark…
And I felt like every decision and dollar was sitting squarely on my shoulders.
If you have imposter syndrome like I did, I really believe it's like riding a bike or faking it 'till you make it… soon enough you will rise above it.
But…
It took me such a long time to crush those feelings, and looking back I really wish I had more support earlier in…
Someone to tell me it was going to be ok…
Someone to bounce ideas off when I was second guessing myself, or just feeling really lonely.
A place where I could get inspiration.
At that point a community would've been priceless.
Experiencing this as an entrepreneur is what inspired me to start my Doers Way Facebook Group.
It's a community where women from every industry can connect with like-minded entrepreneurs for advice and support…
And where we put up all kinds of amazing teachings, training, how-tos and step-by-steps to keep you at the forefront and in the loop.
If you're looking for clarity and confidence, this is the place to get your daily dose.
Plus… if you're stuck in any part of your business and want crystal clarity you can count on fast…
It's where you can get your questions answered.
Inside this group we've created 'Ask Me Anything' posts on the top 5 topics we most frequently get questioned on.
We have an 'Ask Me Anything' post on Course Creation, Marketing Funnels, Getting Clients, Automation & Time Saving, and Copywriting pinned at the top.
If you have a pressing question in any of these topics…
Simply plug it into the thread… and my Experts or I will answer it fast.
It's basically free expertise on tap.
We also run weekly 'Ask Me Anything' lives in this group…
So if selling feels sleazy or unnatural…
This is where you can catch my Head of Sales Chantel breaking down her top closing strategies, to confidently sell without any slimy tactics…
Where my Head Copywriter Beth will teach you how to write copy that converts…
And where my Head of Acquisition Rachael will show you how to set up a funnel.
My last piece of advice on getting confidence is:
Stop Trying To Please Everyone And Find Your Tribe
A wise person once said 'You cannot please everyone, you are not a Nutella jar.'
I really wish I coined this quote not just 'cause I love eating that hazelnut spread by the spoonful!
I know from experience that even with the best intentions, trying to please everyone is a recipe for failure.
Not even Nutella can do it and that's a lesson in itself: find your tribe who will lift and inspire you, and focus on showing up for them.
Conclusion
The key lesson from this teaching?
I don't believe there's a clear-cut formula to growing confidence, but I do believe the more you practice, the easier it gets… much like everything in life.
Surrounding yourself with the right people who will inspire, encourage and uplift you makes it so much easier.
Confidence isn't linear and just like you, I still have days where fear and anxiety creep in…
But the more you practice and stick with your craft, the more affirmation you will have to carry you through those difficult times.
So Lovely, will you take the first step today and join me inside my private community?
xx
Grace
P.S. would you love to learn how to be more confident on camera? Click here!