Hey Lovely,
Want to learn how to deal with imposter syndrome? Then this is a must-read 🙂
By the end of this article, you'll understand what imposter syndrome is, what the triggers are, and how to deal with it.
What Is Imposter Syndrome?
Insane Growth defines imposter syndrome as "the inability to believe that you are responsible for your own success. That, despite all evidence to the contrary, all your achievements have nothing to do with your own abilities, skills or intelligence."
That tiny voice inside your head telling you that you need more experience is there for a valid reason.
It can push you further, drive you to take action and make you step outside the square.
But…when it discourages you, it's just plain damaging.
And it's important to recognise the difference.

Why Do We Experience Imposter Syndrome?
If you have a voice inside your head telling you that you're not enough of an expert, consider this:

Every single one of us is encoded with a Genius Zone that's meant to be shared with the world.

It lets you show people the way out of their most painful problems.

And what makes it so special and one-of-a-kind is that it comes from you; infused with your own set of insights and experiences.

If you don't start or take too long to start because you worry that your Genius Zone isn't good enough…
If you feel like there are already experts out there doing what you do, and there isn't enough room for you…

Or if you feel like there's a buzzing neon sign above your head flashing 'FAKE'…

Then news flash!

Your Genius Zone is unique because it comes from you.

No one else has the rich tapestry – the combination of experience, perspective and insight – that you do.

And, you can bet that everyone – everyone – experiences imposter syndrome.

Even the people who we perceive as the most accomplished and experienced have felt this crushing feeling, even at the peak of their success.

What really frustrates me, that I repeatedly see in my industry, is when women don't start because of that tiny voice I've described.

They think that they're not expert or experienced enough, and I repeatedly see this from the brightest, most switched-on entrepreneurs.

If that's you, I truly hope these next few words are the much-needed shake up you need to get out of your head.

Dealing With Imposter Syndrome
Firstly, YOU were created for this.

You were born with skills, gifts and passions, and you've lived a life with experiences and moments and challenges that only you have.

There's a flavour that only you bring to the table and that's what makes your Genius Zone unique.

Just imagine for a moment sitting down to a meal at your favourite restaurant.

It could be a pizzeria, or a Greek restaurant that serves the best Saganaki you've ever tasted.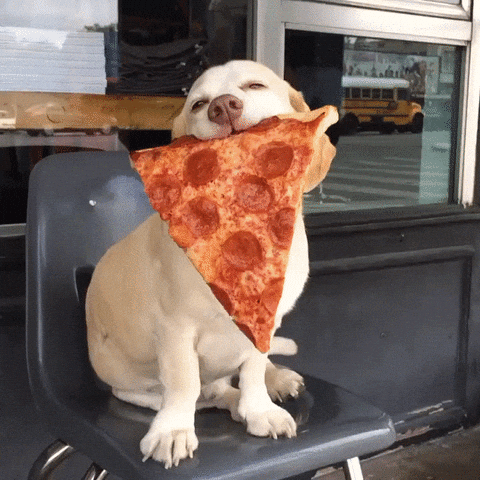 You mouth starts to water and your tummy starts to rumble just thinking about it.

You love it so much, it's practically imprinted into your DNA 🙂

Can you imagine if they never opened, just because there were already other Greek restaurants in the area?

What a complete waste of talent that would be.

And sure, there are others, but no one else does it their way.

See what I mean?

Another red flag I constantly see is when female entrepreneurs don't believe they've had enough experience to price at where they need to.

They think "When I start, I have to charge $37 because I'm not experienced. I'm not an expert yet."

And I get it. There are upsides to coming in at a lower price point like creating a competitive edge as you lay a foundation.

But when you're brand new, it can feel like you have to earn a level of reputation and experience before you can start charging what you need to.

And that's just not true.

When I started my business, there were so many business coaches out there who were 10, 20 steps in front of me.

But what I realised was that automation is my Genius Zone. 

I had a natural bend to automating any job I did more than two or three times, and I just loved mapping every step out on a whiteboard.

I wasn't the best automation expert in the world, but I was better than most business coaches.

And that's where I started – with an automation coaching agency where I charged at the price point I needed, not the price I thought a beginner deserved.
I really want you to think about that.

You don't have to be the best in the world.

It's very unlikely you will be when you start, but you'll be better than most.

And that's your competitive edge.

It's kinda like when you're visiting a national park – let's call it the Rocky Mountains in Canada.

And there's a bear coming at you.

You don't have to be the fastest.

You just have to be faster than that dude who's going to get eaten.

You just have to be better than most.

And because of that, you can charge the price you need. I promise you of that.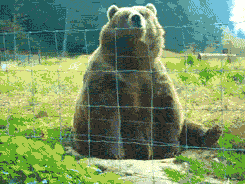 So to wrap it up Lovely Lady, you have a Genius Zone.

You were born with it and it allows you to be an expert in it.

And you don't have to be the best in the world.

You just have to be better than most.

So don't give up on your pipedream just because there's someone else in your space.

Own it and run with it.

xx

Grace