Hey Lovely,
Have you been working too hard for $20k a month, and you're still not hitting it?
Are you feeling overwhelmed and exhausted…
Trying to figure out what you're doing "wrong", and what needs to change?
I hear you… I feel you…
I've had the same 'gurus' on my back, each preaching a different "right" way to build a business…
The noise is overwhelming as you try and figure out who to listen to.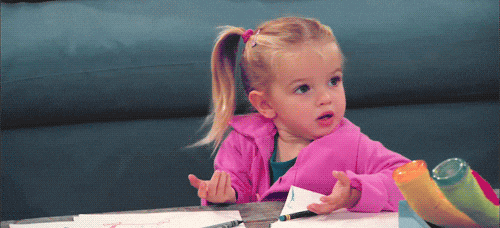 So, although I have over a decade of coaching experience, a proven roadmap and a load of experience building businesses like yours up to $20k a month and beyond…
Today I'm not going to be 'just another guru'.
Instead, inside this blog post, I'm going to hand the microphone to some of the incredible women in my community.
Female Entrepreneurs who are:
Smart working
Doers through and through
Committed
Resilient
Resourceful
Coachable
… but who are also just normal, everyday, mistake-making women!
Women who would rather take Massive Imperfect Action for the shot of success… than let fear hold them back from ever moving forward. 

These women don't just talk the talk… they walk the walk…
And recently, I asked them for their TOP piece of advice for hitting their Freedom Metric in the shortest time possible.
They all play an integral part of my community, and have followed my proven roadmaps…
So I asked them:
How did they hone their Genius Zone, skills, and strengths… as well as their weaknesses (like tech, marketing, and sales)…
And build profitable, lifestyle businesses they love?
The proof is in the pudding… don't just take us at our word, join our free Facebook Group and meet the women hitting their Freedom Metric every day with our help.
Let these women who have walked the path you're on inspire you to take Massive Imperfect Action too…
Not tomorrow…
Not on Monday…
But TODAY.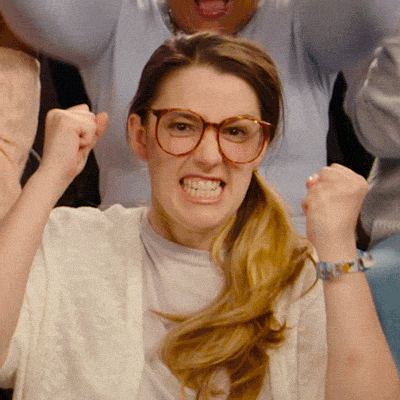 Without further ado, here they are:
Top Advice From 10 Doers on How to Make $20K a Month
Doer: Kat
Biggest Win: My income increased by 384% during Covid-19 season!!! I started using some of the online techniques Grace teaches… and in May I've had my BIGGEST month EVER in business in 17 years!!!
Top Piece of Advice: When Covid happened, I was coaching face-to-face, but then I realised I had to pivot to help people online! My advice is to adapt to the climate and act fast. Ask yourself, what is in your hand that you can use now? Maximise every opportunity.

Doer: Colleen
Biggest Win: We grew our business to 6-figures in 3 months, and 3 months later I retired my partner from his full-time job… and moved to our dream town in Wanaka, New Zealand where we can ski when we want. #betterlifestyle
Top Piece of Advice: My top piece of advice is simple: get a coach, and listen to them.

Doer: Amelia
Biggest Win: I made the decision to hire my first VA… 3 days later I had my first group program launch… 5 figures!!! $15,000 launch!!! My first one ever, because I decided not to do it alone and take Massive Imperfect Action.
Top Piece of Advice: My advice is to focus on implementation… I planned to launch my program in January but [in September] I felt the energy… hired a team member, and did a 5-figure launch by October! When you feel the energy to do it, just DO it, and don't wait.

Doer: Lorraine
Biggest Win: I launched a [program] following Grace's model, resulting in $100k revenue during this month just for that service! Sooo happy!
Top Piece of Advice: Don't feel guilty about making money! Just get on with it. Grace inspired me to be ME. Not worry about the opinions of others… I've learnt to be genuine.

Doer: Sam
Biggest Win: In March and April I had to cancel a few live events [because of COVID], and I was seriously thinking about giving up my whole business… Then suddenly in May I got $30,000 of new business. It was because I had an existing program available just at the right time – YAY!
Top Piece of Advice: My advice is: Don't give up. Sometimes when you're about to give in, wait a bit longer. Something great is around the corner.
The proof is in the pudding… don't just take us at our word, join our free Facebook Group and meet the women hitting their Freedom Metric every day with our help.
Doer: Cathy
Biggest Win: My biggest win was crossing over the $200k mark in a single month, and with every month this year consistently going over $100k in sales… The dream is getting realer every day!
Top Piece of Advice: My secret to success is in creating truly irresistible offers. To create incredible offers, listen to what your humans are saying they really want, then read between the lines on what they really need.

Doer: Hayley
Biggest Win: I did what Grace said and built my first ever program… selling it before I'd filmed anything (I'd only blueprinted the program). Result = 20 students at $2,997 for my first ever program. Winner winner chicken dinner!
Top Piece of Advice: Just ONE piece of advice?! I would say: be super clear on exactly what your clients will be achieving [inside your programs]… you might be tempted to change direction, incorporate other things, or over complicate it all… but just stick to what your clients want.

Doer: Amanda
Biggest Win: Doing Win: Launched a brand new $2k program for coaches that generated [5-figures] in the first 6-weeks! And led to a further $20k of sales in my signature program. I'm getting feedback like, "I've done more in the past 8 weeks than I got done in the past 3 years"
Top Piece of Advice: The biggest thing for me was thinking long-term with my client's journey. Being patient, and not expecting it to return inside a week, but continuing to show up consistently in our program, so by the end they were ready excited and asking to level-up… You want to design your relationship with your client like you're part of their routine… just just a fair weather friend! Make yourself someone they'll miss when you're gone!

Doer: Jacqueline
Biggest Win: I began teaching my signature program… to ideal clients! I partnered with my husband and launched a sales and mindset coaching business in November of 2019… We did $700k in 6 months!
Top Piece of Advice: I have to say mindset, vision, vibration, attitude, and self-image have been the foundational pieces to our success… we invest big in ourselves and in our business, and each time we level up BIG! The best advice I have is to focus on your own growth and money mindset, learn to master the selling process, and become a truly service-oriented business. Your business is about your clients! Serve them, and you'll win.

Doer: Alison
Biggest Win: I went from selling $395/mth subscriptions to selling $4000 packages using my freshly honed selling skills from Grace. As a result I increased my revenue by about $50,000, breaking the $200,000 mark.
Top Piece of Advice: Learn to craft a compelling offer, and sell it. When the fear sets in, like "Am I worth it?!", "It's too much money!", "Can I deliver?!"… just do it anyway!
…I'm not crying, you're crying!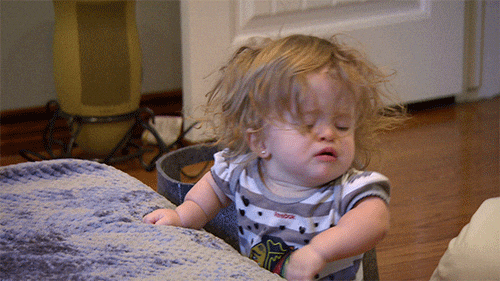 Okay fine, I'm getting all the goosebumps and teary eyes reading those wins and pieces of advice.
I don't need to say much more…
So let me leave you with this:
Building a profitable, lifestyle-friendly business isn't a rat race.
It's not a "man's game"…
The smartest, richest people with the biggest platforms don't win by default.
Every woman can change the world around her with her unique Genius Zone.
It takes courage, resilience, and a Doing attitude…
But with the right tools in your backpack, and the right roadmap for the journey…
You too can achieve the same mind-blowing wins these Ladies have.
Wins that allow you to make good money…
But MORE importantly, wins that allow you to live the life you love! The one you've designed for yourself, your family, your kids.
These wins allow you to put a huge dent on the health, finances, businesses, relationships, hobbies, passions, and struggles of your clients.
These wins allow you to get paid really well…
For doing what you love.
I'm posting new content every day this week about how to hit your first $20,000 in business…
If you're feeling the value of this already blowing your business wide open, you can take it one step further and join The Doers Way Facebook Group for SO much more.
Xx
Grace