Hey Lovely,
Today, I'm talking about money…
We all need it.
Most of us want it, or at least enough to live the lifestyle we'd like.
Some of us have more money than others.
But it's often only once you're making money that you realise it's not enough to make you happy.
If I had a dollar for the number of times I've heard the phrase 'money doesn't buy happiness', I could probably walk out of the office and straight onto a beach in Hawaii right now.
In all honesty, I really wish I'd believed those words before getting into business.
Not many know this, but before I started thedoersway.com, I ran a highly successful, nation-wide flooring company.
A far cry from digital marketing training for female entrepreneurs, right?
Instead of helping women build profitable lifestyle businesses… my day consisted of finding out if floorboards needed to be matte or semi-gloss, or how many square metres your lounge room was.
And my goodness did I hate it 🙁
Each morning I'd wake up at 7am stressed out of my mind because (and this might come as a shock) navigating the flooring industry is not in any way, shape or form in my Genius Zone.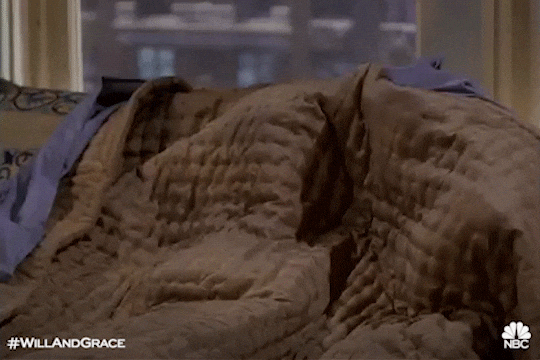 I'd never bought flooring for my own home, had never trained as a carpenter or worked in a flooring retail store.
So why the heck was I running a 6-figure flooring company?
It's the question I asked myself every single day when the alarm went off at 7am.
The answer?
Because I was making good money.
In fact, I was making great money.
With an amazing marketing and sales funnel in place, business was booming, so much so that I was on the phone taking orders from the moment I got into the office, right up until 5pm.
But it was always the same.
Day in and day out, I asked my customers the same questions.
What thickness are you after? Do you want a gloss finish? And how many square metres?
It was exhausting— not because of the actual work itself, but because it was so mind-numbingly boring!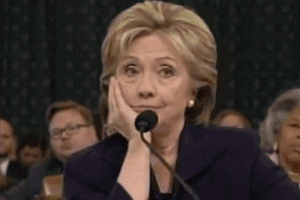 My work didn't excite me, and I had zero passion for what I was spending my life working towards…
And because that passion wasn't there, I wasn't motivated to strategise and plan for growth.
I really just couldn't be bothered… which is not the kind of attitude you should have towards growing your business.
Aside from being bored out of my brain, I was always waiting for something to go wrong.
From the moment I woke up to the very last phone call of the day, I anxiously waited for the thing that would undo me.
I wasn't a flooring expert. I was a marketer.
Whenever a problem arose (which they did on a daily basis), it always went into the 'too hard' basket.
The only thing that drove me in that business was my obligation to bring in cash.
No passion. No love. No creativity.
After a few years in the flooring game, I realised the kind of life I was living wasn't the life I wanted for myself.
So, I rented out the flooring company and decided to build a business around something I'm awesome at…
But about a year into running my marketing automation company, I found myself in the same monotonous, boring place I'd endured running the flooring company.
Although I was operating a business based around my Genius Zone – marketing automation – I still wasn't in love with what I was doing.
Honestly, I wasn't even in like.
Automate My Biz was profitable, but it was missing that lifestyle element we all crave.
You know… being able to take a bath, drop the kids off to school, have a conversation with your partner over dinner instead of Skype, enjoy something that resembles a weekend…
Or if you're really greedy, take a holiday once in a while.
That's when it clicked for me…
In order to build a business you'll love both now and in 20 years time, it needs to be:
Profitable…
In an industry within your Genius Zone (i.e you need to be good at it!)…
And something you're passionate about.
Once I created The Doers Way… everything changed for me.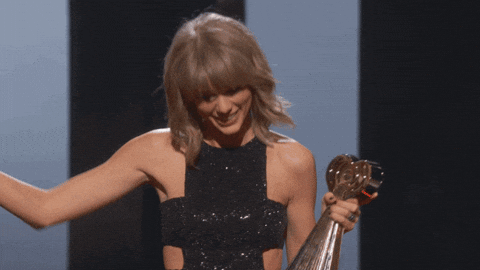 Not to be vomit-inducingly cliché, but I really do wake up everyday excited about what I can achieve.
Sure, I still work long hours sometimes, but it doesn't feel like work because I'm invested in growing my business, and passionate about taking it to new and greater heights.
When I walk into a Doing Day, my heart beats faster because I'm excited… not nervous or filled with dread.
I get what I like to call 'marketing goose bumps' every time I talk about automation or lead generation….
That's when you know you're in the right place.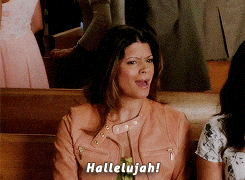 On the flipside, I know that working in an industry that ticks all these boxes isn't always easy to find.
But in terms of being an entrepreneur and going out on your own to start a business, let me just remind you that it's because of your need for those 3 things— profit, working in your Genius Zone and passion— that any of us start a business to begin with.
So, if you're thinking about building a new business, please make sure your idea covers all of the bases.
Work towards earning good money alongside feeling inspired, challenged and driven by what you do everyday.
And if you're someone like me, who was simply working towards 'getting rich', ask yourself…
Are you truly happy?
If you don't immediately answer YES, it might be time to re-think what you'll be spending the rest of your life doing.
xx
Grace