Hi Lovely,
So you've finally done it… you're a full-fledged entrepreneur!

And you're ready to take on the world of business coaching…

Maybe you've already had some AMAZING success…

Maybe you've honed your craft but you're still fresh out of the box when it comes to running a business and coaching.

Well, I'm going to share with you a secret weapon that will help you take your business to the next level wherever you are:

A coach.

Whether that's a business coach or a strong female mentor…

EVERY successful entrepreneur has one. 

(I wouldn't be where I am without my personal mentor and mindset coach Patsy who's helped me circumvent the painful roadblocks that cause so many entrepreneurs to crumble… And even today I pay a business mentor who helps me keep The Doers Way relevant, fresh and on the front foot. His knowledge and advice is worth every penny.)

Did some 'BUTs' pop up as soon as you read that?

But, I'm just starting out, there's no point in getting a business coach.

But, I got this far without a coach… I can achieve it all by myself.

But, I don't think it will make a massive difference

Newsflash:

A coach will level you up whatever stage in your career you're at.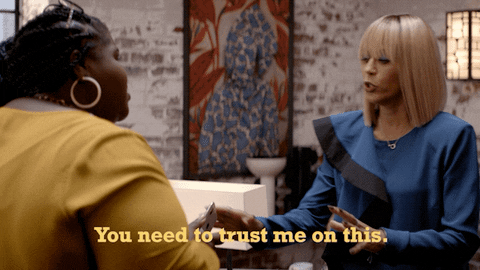 Approximately 20% of new businesses fail during the first two years of being open, 45% during the first five years, and 65% during the first 10 years. Only 25% of new businesses make it to 15 years or more…

Thinking "I really don't think an entrepreneur coach will make a difference…"

Is like a high-performing athlete saying, "I'm good!, I don't need my coach anymore"… at the peak of their career.
Seriously, have you ever heard that happen before?

Heck no.

It doesn't matter what stage of business you are in…

A coach is invaluable to your growth.

Still not sure?

Well Lovely, I'm going to share with you the 5 keys reasons why every female entrepreneur needs a coach.
Loving our content? The Doers Inner Circle is where we keep the REALLY GOOD stuff… and for a limited time, you can try it out for a buck. Click through here and join My Doers Inner Circle on a $1 Trial .
1. It'll save your most precious resource
The most valuable thing an entrepreneur has… heck any person has… is TIME.

We only have so many years, weeks and hours on this planet…

It's the one thing you can't replenish or buy.

So let me ask you this…

Would you rather learn from your mistakes…

OR learn from someone else's and not make them yourself?

How much TIME would you save if you could skip the learning curve and jump straight to the things that will get you results? 

Don't you wish someone would just tell you what direction to take…

Which strategies work the best?

If I had got a coach when I first started… it would have saved me so much time, and setting up four businesses.

Using their expertise, experience and guidance to avoid years of mistakes…

That's priceless.

A business coach can help you skip the trial and error…

Craft the best offers, straight off the bat…

And take you straight from A-B without any detours of stopovers.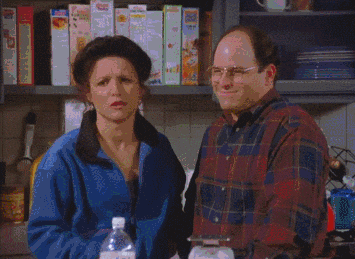 2. It'll help you reach your full potential
Have you ever heard of getting out whatever you put in?

Well, getting a coach is a MASSIVE investment in yourself.

It's almost like GIVING yourself the permission to reach your full potential…

Because when you pay for something, you naturally value it more.

No one wants to waste money, so you're more likely to take more action when you invest time and money in yourself and your future.

Because honestly Lovely…

When you invest in yourself, more investment will come.

Investing in a coach is almost like joining a gym…

You might be able to work out at home but you won't…

You are more likely to go to the gym because you have PAID to go there.

Because people are more likely to value what they pay for.

3. It'll level up the way you serve your clients
Unfortunately, education doesn't stop when you leave school…

There is ALWAYS something to learn!

And why wouldn't you want to constantly learn and grow for YOU?

That is the only way to continually supply your clients with the best knowledge and support.

It doesn't matter what stage of business you're in…

There is always room for improvement or new areas to improve!

Honestly, have you ever wondered?

What direction you should take your Genius Zone…

Which lead magnet would work best…

OR

The best social media strategies?

Support from like-minded Doers is great but…

There is someone out there who knows the RIGHT move for you!

And that's a good business coach.

For more mindset hacks and the secrets behind their success, join me inside The Doers Inner Circle today for $1 USD. Skip the guesswork, and follow my proven roadmaps instead, so you can build a profitable, lifestyle business faster.
They will know the ins and outs of your business, your strengths and weaknesses…

They'll be able to step into your shoes and know the exact steps you need to take…

Or the work that needs to be done to accomplish your goals.
4. It'll hold you accountable.
Have you ever said you were going to go to the gym but never did?

Or, that tomorrow you would start a diet?

Or, that your new year resolution is to start a business?

BUT…

It never seems to stick?

It's because you didn't keep yourself accountable.

Keeping yourself 100% accountable is SO hard to do…

Have you ever wished that someone would be there to almost make you achieve your goals?

Someone who is always there to check in…

To motivate and encourage you to always push forward?

Accountability will not only keep you focused on your goals but actually eliminates the time and effort you spend procrastinating.

It's almost like you value your work more when someone else makes you accountable for your actions.

You will never have to answer the question, "Well why haven't you completed that task yet?"

From the time you were in school, you were kept accountable about your actions and then onwards to work..

But now that you're working for yourself, it may seem like you can be a little more lenient on yourself.

Your coach will not.

They expect only the best and that is what you will want to deliver.

Over time, it will only improve your skills and help you gain more confidence!
5. It'll help with everything from mindset to pricing
This is another biggie…

Your mindset can be the ultimate deciding factor.

A great one can lead you to amazing success and a poor one will have you quitting before you even start.

There are so many different layers as well when it comes to creating an entrepreneur mindset.

First, there's having to overcome all the doubts, limiting beliefs and imposter syndrome…

Then, developing a strong money mindset that will stop you from sabotaging your own level of success…

But ultimately those lays the foundation for the ongoing mindset shifts you will constantly have to make throughout your business.

Mindset isn't something you work on once and then you're set for life…

It's something you have to work on regularly, maybe even daily.

If you've ever thought,

"I can't sell a product without being sleezy and pushy…"

"I don't want to grow my brand too big in case people judge me…"

"I just can't get the results, even when I put in the results…"

Well let me tell you…

YOU CAN.

But it all starts with your mindset.

This is exactly what your business coach will help you with.

They will help you break through those barriers that really have been holding you back.
Conclusion
A business coach will help you to continually level up your game.

Never be afraid to get the extra help you (and everyone else) needs.

Successful female entrepreneurs all look to coaches, mentors, education and training for help overcome challenges, learn new skills and deal with any struggles you may face.

What would you say is the biggest factor holding you back in your business Lovely?

Comment below and let me know.

The training and support of The Doers Inner Circle makes building a business SIMPLE. We'll show you what to do… and what order to do them… to get more clients, more income, and more lifestyle freedom. Click here now to join my Doers Inner Circle for $1 USD.
Xx Grace