Hey Lovely,
Put your hand up if you're a perfectionist…
Yes, I see that hand…
Not too long ago I would have had both hands raised up high, but I'm happy to say I'm (mostly) reformed 😉
It's easy to spend so much time working on a course that you either lose interest, or you miss the opportunity to launch it because someone else got there ahead of you!
I don't want that to happen to you, do you?
Of course not!
So, how did I get to coining what I call Massive Imperfect Action?
To be honest it was completely by accident…
And yet this momentous discovery catapulted my business to a whopping $20 million in online course sales!
Now this might go against everything you've been taught to believe…
Especially in a world of Instagram where everything looks glossier than a Vogue cover…
Or in school, where you were taught to have everything ready and prepared so you could get that gold star…
Or that when you launch something, you need to have everything lined up and ready to go before you push the GO button.
And it's not surprising…
We're told to strive towards perfection every single day!
Psychology Today defines perfectionism as a trait that makes life an endless report card on accomplishments or looks. When healthy, it can be self-motivating and drive you to overcome adversity and achieve success. When unhealthy, it can be a fast and enduring track to unhappiness.
But today I'm inviting you, just for a moment, to consider another way…
It could very well change your life, just as it has mine!
Massive Imperfect Action is not just a strategy, but how I run my business every day…
It's baked into our culture and underpins everything we do here at The Doers Way…
And here's how it all unfolded…
I was sitting in my office happily mapping out an online course…
Enter my assistant looking rather excited…
Assistant: "We've just sold a Workshop Project course"
Me: "Say what?"
Assistant: "I said we've just sold a Workshop Project course"
Me: "No, no, no… it must be something else… that course is not even built yet, are you absolutely sure?"
Assistant: "Yes I'm sure… and we just sold one!"
It turns out that someone in my team had accidentally switched on the marketing funnel…
Even though I hadn't even started building the course yet!
That's right…
Someone had just paid good money to buy my non-existent course!
Well let's just say I was hit by a wave of panic (or three)…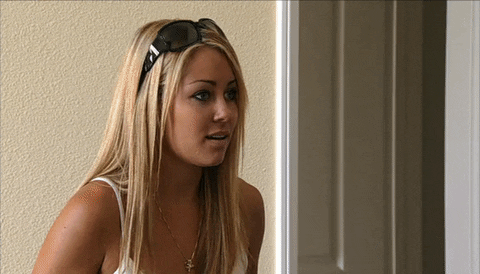 I hadn't even thought about what I was going to include in the course!
I certainly didn't want to disappoint my very first buyer, so here's what I did…
I sent my new buyer an email letting her know that I was putting the "final tweaks" on the course (I had to get creative with the way I angled it!)…
And I asked if she'd be happy to get going on Monday instead of immediately (it was Friday at that point)…
Thankfully she said, "Of course. I can't wait. I'm very excited!"
So I got down to work…
And in less than two days, I cobbled together the first module!
I kept telling myself, "Done is better than perfect, done is better than perfect, done is better than perfect…"
There wasn't time to double-check or to agonize over anything…
I just had to get it done!
Then I simply stayed a week in front of her (and the handful of other students who had bought too) in building out the rest of the modules…
All while receiving their feedback to shape and refine my course…
So I could make sure the course answered their burning questions and contained exactly what they wanted!
It helped me to build a better, and more relevant course for my market 🙂
This "user-generated" course went on to break $5 million in sales and we've stuck to this approach ever since…
It's completely changed my business, and now I apply it to every single launch.
I remember walking into an event in Melbourne to present, with absolutely no idea what I was going to sell…
I came up with a concept for a course as I went along… and everyone loved it!
Then I had to promptly head home to go and build what I'd just sold!
Talk about flying by the seat of my pants!
I used to think building the plane while you were flying was too risky… but now I've changed my tune 😉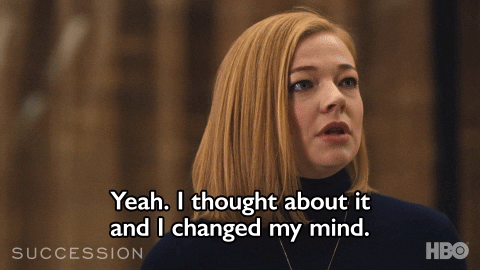 (In case you were wondering, I'm not saying you shouldn't take time to prepare, but that you should draw the line at some point).
How about potentially building your first course in just 30 days? Get your copy of my book, "The Doer's Guide to Course Creation" and get doing today!
Conclusion
So the bottom line is…
There's no need to spend ages building an entire course from start to finish before launching it…
Build the first module and start selling it!
Then build and release one module a week until you're done with the whole course…
That way you don't spend too much time or money building something that might not work.
You'll always hear me say:
You don't make money from creating courses, you make money from selling them!
And that's why I encourage you to take Massive Imperfect Action every day…
I believe it has the potential to propel your business forward too!
Now stop reading and get to work on the first module of your million-dollar course…
The world out there needs your Genius Zone… and sharing is caring 🙂
I'm cheering you on… you can do it!
xx
Grace
Need some support to take Massive Imperfect Action? We know it's not easy and we've got you! Find out how to join The Doers Inner Circle here and you'll join a community of female entrepreneurs doing great things together!
P.S. Are you a perfectionist? Has it worked for or against you? I'd love to know, so please comment below.