Hey Lovely,
When I realised just how capped I was when it came to growing my business…
I knew I needed back-up.
The thought of automating my business hadn't really crossed my mind…
And instead, I figured the next logical step was to hire a team to help me.

But if you've been at a similar crossroads, you've probably felt the same way I did…
Totally freaking terrified. 😮
Hiring another HUMAN to come and help me run my business!?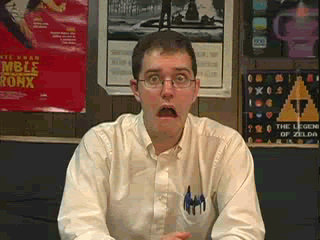 Are you wanting to grow your business… but the thought of hiring a huge team terrifies the heck out of you? Check out this blog post to reveal how automation allowed me to grow an 8-figure team with only a small, loyal team. Then, check out how you can get ongoing support and accountability to do the same, by joining My Doers Inner Circle on a $1 Trial.
Are you kidding me?
The thought of someone else's livelihood riding on my business made me want to throw up.
I mean, I could barely rely on myself for an income…
Let alone paying someone else.

And it didn't take much research to confirm my suspicions…
It's not cheap to hire good staff.
Actually, it's not cheap to hire bad staff either…
And with the way the employment industry is going, it's becoming less and less likely for coaches and consultants to take this "logical next step" to grow their business.

From their salary…
Annual and sick leave…
Public holidays…
Payroll tax…
Recruitment…
Training and professional development costs…
Office space…
Stationary…
Computers…
Furniture…
And a hefty supply of peppermint tea to keep the office moral afloat… 😉
Hiring just ONE staff member to carry the load of your business seems pretty intimidating, right?
Or even as far as totally unrealistic for a lot of women 🙁
And as I dug a little deeper, it got worse.

Do you know that the average Australian business spends 25% – 40% of their revenue on staff and wages?!

40%!
For every $5,000, that's $2,000 gone.
So, what are we supposed to do?
Either way will cost us 🙁
We can't move forward without hiring a team member…
But we can't hire a team member without moving forward, right?!
Well… Not quite.

The Power of Automation
By harnessing the power of automation in my business, I've taken a third route that I didn't realise existed.
What if I told you that you could automate entire positions in your business as well…
So you can focus on doing what only YOU can do… serving your clients…
Without spending 40% of your income on wages?
"Heck yes please, Grace!" 🙂

In fact, when I shared this same message with a woman I was coaching…
She came up to me a few months later…
And proudly announced she'd fired 6 of her staff members.
(Don't worry, from the stories she told me, they weren't a good fit for her company anyway 😉)
But that was the winning part:
She didn't have to hire new ones in their place! She could automate their tasks, and not only save thousands of dollars…
But hours of frustration trying to manage a team she didn't click with.

Want more advice on how to grow your business without a big team? Join the Doers Inner Circle, and access my roadmaps from anywhere.
So, the obvious next question is: how do YOU work out what roles in your business can be automated…
And what roles do need another person to take them over?
Because don't get me wrong… I love my team.
And I do recommend finding a loyal, hard-working team if you can…
There are roles like your customer success, inboxes, Facebook group management and more that need a human touch.
Otherwise, we run the risk of seeming like robots to dream clients, right?

BUT –
There are probably more to-do's than you think that can actually be streamlined with a do-it-once-and-it's-done-approach.
As in, you can automate them ONCE…
And not pay a staff member $50k a year to do that instead 😉
So, how do you define which roles need that human touch… and which would benefit more from a system?

How To Identify Tasks To Automate
Step 1: Figure out what you're actually doing on a day-to-day
I kept a diary for two weeks, writing down every single task, and how long it took me.
Literally… a mega list of to-do's.
When you do this too, you'll find that every task you're doing for your business should fit into one of your four "hats"…
Marketing, sales, product, and customer success.
Marketing get new prospects, Sales turn them into paying customers, Product deliver incredible programs, and Customer Success make sure they get results!

Step 2: Decide which tasks are high-value, and which are low-value
Which ones YOU should be doing, and which ones are better suited for someone else.
My high-value tasks look something like this:
Creating new content for my members, like courses and training…
Jumping on live coaching calls to serve my clients…
Speaking face-to-face with prospects at events…
Dreaming up new, exciting ways to grow my business. Working ON my business…
Spending half an hour a day in the inbox, so I can speak personally with my members…
Basically anything that involved me sitting in my Genius Zone…
And the tasks that no one else could do in my place.
Not sure how to turn your Genius Zone into an irresistible program your dream clients will love. Join the Doers Inner Circle today, and we can help you figure it out!
Step 3: Decide whether the remaining low-value tasks required a Human or a System
For example, my inboxes… they needed a human in them whenever I wasn't.
But manually sending invoices… well, that could use a system, right?
Building out funnels and landing pages… that needed a human to do.
But rescheduling missed consult calls… that could be automated, surely.
See what I mean?
When I did this in my business, I was surprised by how many of those tasks actually didn't need a human at all!
They could be set up once, and could then run in the background like clockwork, without me having to lift a finger.

It was so exciting…
If I could cut down my time in my inbox to just half an hour a week…
I would have 2 extra hours every single day that I could meet a girlfriend for lunch…
Take my dog out for a walk…
Or invest back into automating more of my business 😉
The hours kept adding up, task by task.
As I reclaimed the time I didn't know I had!
I automated the more repetitive tasks first…
Things like confirmation emails whenever a new prospect would book into my calendar…
An automated text message to go out the morning of our consult so they'd remember to rock up…
And even an automatic email that would ask them to re-schedule if they missed their appointment… to cover all my bases.

It was so much more simple when I could take it in bite-sized chunks.
And the best part…
I didn't need to hire, train, or manage a new staff member to do any of it!
Flash forward to today…
Every time I go to hire a new staff member…
I ask myself… could I just automate this role instead?
Seriously.
And it's been a game-changer for me.
Remember how I said the average Aussie business spends 20-40% of their revenue on wages and staff?
Well, my 8-figure business now spends just 10%.
Of every dollar I turn over, only 10c goes towards salaries.
In fact, when I did the maths not too long ago…
At this moment in history, I've automated the tasks of 21 different staff members.
That's a MILLION DOLLARS back in my pocket every single year…
Can you see how powerful that is?
Now, I know I may get some backlash…
Grace, you're making Australian's redundant 🙁
But here's the thing:
If I can automate a position…
And avoid having to search high and wide to find an incredible, loyal, hard-working human to do that role…
Spend the time to train them, pay them, and maintain them…
Then I say heck yes, right?!
The idea of having a huge team terrifies me…
So I'm more than content growing my 8-figure empire with just 15 full-timers on my team 🙂

Meet my team in-person at our next doers weekend away. Join the Doers Inner Circle on a risk-free trial today for free tickets (worth $5,000).
And the best part?
Those 15 full-timers are freed up as well, to only focus on high-value tasks that come from their Genius Zone…
And empowered to automate the rest.
Game-changer, right?
Xx
Grace