The "One-Goal" Strategy to get more done in the first 90-days of 2020 than you have in years…
If you want to kick 2020 off with clarity and confidence in your next steps, then my Top Business Strategist is opening his calendar up to YOU.
Join the waitlist to have a FREE consult call with my Expert Chris to build your 2020 business Roadmap.
Reserve your place in his calendar here!
From The Desk Of Grace Lever
Aldgate, South Australia
Hey Lovely,
Grace here!
2020 is upon us…
And, if you'd like to make it your most profitable yet, then read this post because you're about to discover how to get more done in less time using my simple system that virtually guarantees any sales or client-getting resolutions you make will be achieved with little effort…
And fast too!
Oh, this even includes if you've set resolutions in the past and have failed them miserably (just like I did for many years).
Now, just before we get there…
I need to address something important.
You see, January is here…
And I'm sure your mind is starting to flood with all of the exciting things you want to achieve this year.
Like waking up every morning to new sales in your inbox…
Being packed to the wall with consults for excited prospects…
Able to travel overseas with your hubby or girlfriends and not worry about your business suffering as a result…
To have the time and money to take school holidays off and spend them with your kids…
And to have the ability to work with hundreds (even thousands) of people all around the world, every day.
Everything just seems so much more possible on January 1st, right?!
But I also know that feeling that comes right after this…
The one when you crash back to reality because the fear creeps in.
Fear of waking up in a week, a month, or a year and everything is still the same.
The fear of always having to deal with those same life-draining people who are dragging you down.
The fear of rejection thinking you're not smart enough, rich enough, creative enough.
It's this fear that is holding so many female entrepreneurs back and stops them from being able to enter 2020 with confidence.
They feel like they're running on a treadmill, heading for a finish line that keeps getting moved further and further away.
Does this sound familiar?
Do you feel like you just need to keep going, or else your whole business will come crashing down?
If you stop to breathe, it's all over.
If you feel like this, I get it…
It's exhausting.
There really is nothing less motivating when it comes to starting strong in 2020 than this feeling.
Today, I want to share a story with you that I hope will give you confidence…
And help you see that there is a better way.
A few years ago, I was crying in my car on the side of the road in peak hour Sydney traffic.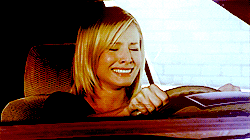 I was totally defeated.
But now, I run a global 8-figure coaching and consulting business…
One that helps thousands of female entrepreneurs from around the world.
And I'm not afraid of a new year anymore because I've figured out a way to tackle it properly.
But back then, January 1st was my worst nightmare come true.
It meant another year of failed resolutions…
Another year of pushing through…
Another year of blindly hoping I'd finally get a break.
And that's because I was living a very different life…
I was running an agency, consulting to businesses on all things online marketing and automation.
And it kinda sucked 🙁
You see, here's the problem…
Although I was able to get to 7-figures a year in turnover…
(Which sounds great right?!)
I had to work 14 hours a day, 7 days a week, and never had a spare moment for my friends or family, let alone myself.
I was essentially just trading my time for money…
Which means I'd simply created a high paid job for myself that was way more stressful than a 9-5, with no chance of a balanced lifestyle.
I learned that it's actually really easy to build a business that you hate…
To find yourself in a situation that has no profit, and just sucks your soul.
I knew I wasn't fulfilling my true purpose…
I wanted to create a profitable, lifestyle business that meant I could impact hundreds of female entrepreneurs…
To equip them and empower them to get real results…
But I also didn't want to sacrifice my life in the process.
I was forced to push my friends and family to the backburner of my priorities.
I didn't have time for them because I was completely stuck in what I call…
Entrepreneurial Groundhog Day (EGD).
It's an epidemic, and you might have experienced it yourself.
It's where you're working non-stop ALL THE TIME.
You find yourself up until 2 am in the morning trying to finish your work for the day…
It's where you can't even think about your never-ending to-do list without a knot in your gut.
And it gets worse…
Because EGD is unrelenting.
Your day starts all over again at 6am to the noise of that annoying alarm clock.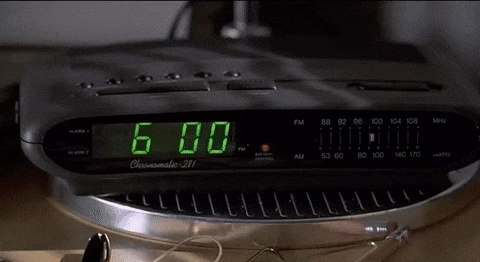 You jump straight onto your computer or you start replying to emails on your phone…
And you're completely glued to your screen…
Typing all day long without ever feeling like you're actually getting anything done.
For me, I was just trying to make people happy, put out fires and teach myself things…
Because there really was no one that I could turn to.
No-one else really got me.
It felt incredibly lonely 🙁
And at that point, I didn't know how I was ever going to make it out of EGD.
I had notebooks overflowing with to-dos…
All the things I needed to accomplish in my business.
But every day I'd push them aside to fulfill those bigger priorities that came up.
Priorities like spending all day driving around Sydney to look after a small handful of clients…
And spending all night in my small, dark apartment, trying to fulfill their insane requests.
I'd covered my office wall with sticky-notes of goals I'd made at the start of the year…
Goals that really could change everything, if I ever got around to them.
But now they just seemed like unrealistic pipe-dreams in the face of everything else.
Months and months passed until one day…
I reached my breaking point.
I was sitting in bumper to bumper traffic after barely any sleep…
And I just snapped.
I pulled over and just sat in my car crying.
I had no idea how I was going to do another day of this, let alone another year.
And at that moment, I knew something had to change.
I wasn't done with being an entrepreneur, but I was done with the way I was doing it.
My mentor used to always tell me "Success always leaves clues".
So I pulled myself together and drove myself home.
I went straight into my office and pulled out the notebooks of to-dos gathering dust on my desk…
I tried to make a new plan…
Map out a better solution…
Sort out this to-do list.
But I couldn't stop thinking, surely not everyone is struggling like I am, right?!
Business shouldn't be this hard, should it?
I thought I was supposed to be goal-planning…
But this isn't working.
It didn't take long before I started to realize something…
At the time, it was so profound, but when I say it outloud now…
It's just so obvious.
I did have time to accomplish all of these goals on my list.
I just needed to stop planning them, and start Doing them.
Sure, I'd covered my walls with ideas…
Filled my notebooks with to-do's…
Made plan after plan on where I wanted to go…
But I'd never put the right steps in place to actually get there.
I'd spent every January hoping that this year would finally be the year something changes…
But 12 months later I'd feel like I'd achieved nothing.
Does this sound familiar to you, finishing up 2019?
Do you feel like you're in the same position as you were last January?
Or worse still, like you've gone backward?
I totally know how you feel.
I really wanted to accomplish these goals.
I wasn't trying to be lazy, or find the easy-way-out…
I really cared about growing my business.
But I couldn't figure out how.
I didn't have a roadmap to follow…
I didn't have any accountability.
All I wanted was to help more female entrepreneurs to share their Genius Zone with the world…
But I'd been spending too much time dreaming and not enough time doing.
So I opened up to a brand new page in my notebook…
And I asked myself…
What is ONE thing I want to accomplish in the next 90 days?
Everything else can wait…
What is just one problem I need to solve in my business right now?
And which tasks are absolutely necessary for me to get to that point?
You see, all the advice out there was telling me that the busier I was, the more I'd accomplish.
The harder I hustled, the more goals I'd tick off.
But this goal-planning strategy flipped that on its head…
Instead of making miniscule progress on the hundreds of to-dos covering my walls…
Now I could narrow my focus in on just one thing.
When I ticked that off, I could move on to the next one.
And I could repeat this all throughout the year, and by the time I hit December, my business could look totally different.
If I built my goals around smaller milestones and bite-sized tasks…
I wouldn't have to just hope that they'd get accomplished…
I would have a roadmap to follow that would take the guesswork out of things!
Can you see how game-changing this could be?
I followed this strategy for the first 90 days of that year, with one goal in mind…
Then, I spent another 90 days working on another goal, and another after that.
And guess what happened?
These goals quickly started becoming realities.
The same dreams that I'd been pushing down in my to-do list for months (sometimes even years)…
All of a sudden, they were accomplished.
I built up an email list of strong, committed prospects who valued me, liked me, and trusted me…
And I could say goodbye to those soul-sucking clients dragging me all around the city to keep them happy.
I started making real money selling-out online courses and coaching online…
(I'm talking multiple 7-figures in sales…)
And by the end of that 90-days, I was waking up every morning with new payment notifications in my inbox.
Most powerfully of all though…
I was able to streamline and scale my entire business through automating all those time-consuming todo's…
So now I had more time to be creative with new products and offers…
I had more energy to spend time with my husband and my friends…
And I finally had my weekends back (and my 2ams!).
When I started doing the right things in the right order…
I escaped my Entrepreneurial Groundhog Day!
I was able to monetize my Genius Zone in a profitable, scalable way…
And now I make 5-times what I was making before, with much higher profit margins…
I work far fewer hours, and have way more freedom to do what I love…
And I get to impact tens of thousands of people (instead of just hundreds).
This goal-setting strategy can be game-changing for you too…
If you're a female entrepreneur ready to draw a line in the sand and make 2020 your most profitable yet.
Imagine feeling full of clarity, direction, and confidence stepping into this year?
Imagine not worrying about getting side-tracked, or wasting time doing the wrong things?
Imagine escaping from your own Entrepreneurial Groundhog Day without having to just throw in the towel altogether?
Sounds amazing, right!?
You just need to do the right things in the right order.
You need a simple roadmap to follow to help you get on track before that overwhelm starts to creep in.
Because here's the truth…
We are all in charge of the next 12 months of our business.
We are the ones who are responsible for our success.
You're not here to be mediocre or satisfactory…
You're here to change the lives of your clients with your unique Genius Zone, right?!
Don't get me wrong, I know that this whole entrepreneurship thing can be pretty darn terrifying.
So many female entrepreneurs are held back by thoughts like…
I'm not strong enough.
I'm not techy enough.
I'm not experienced enough.
I'm not rich enough.
I'm not creative enough.
And I get it, I really do.
I know what it's like to be desperate and exhausted…
I've been sleep deprived, trying to make an offer perfect…
I've been in $100,000 worth of credit card debt from starting my business from scratch…
I've had hundreds, (probably thousands) of emails or funnels or Facebook ads fail…
I've been rejected more times than I could ever count.
For the record, I once made a mistake so huge in a business that I had over 500 kids, adults and grandparents throwing cupcakes at the back of my head.
I'm not even joking.
And yes, this was a low point 😉
But like me, at these moments…
Whatever they might look like for you (though, hopefully not anything like that cupcake one)…
You've got to make the same courageous decision that every successful female entrepreneur has to make regularly and say:
It's worth it. I'm going to do it anyway.
You feel the fear, and then you do it anyway.
A doing attitude and massive imperfect action will be your anthems for 2020 if you're going to make it a success.
Do you know what I think?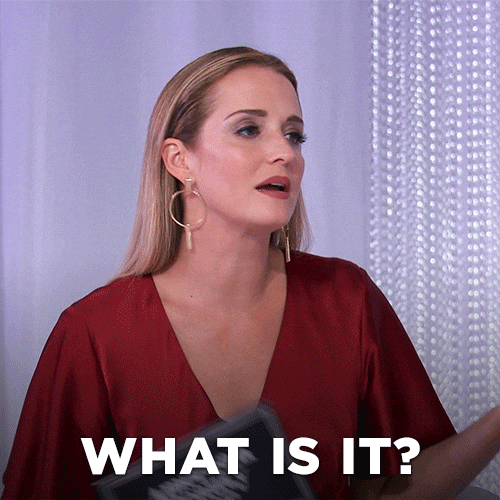 I think 2020 is your year.
It's your year to see real growth in your coaching, consulting and professional services business.
It's your year to perfect the art of work-life balance.
It's your year to blow your own darned mind 😉
But you've got to be a Doer, not a dreamer if you want that to happen.
So many communities and training (particularly the female-centric ones), are all about dreaming and inspiring, and butterflies, and fluffy puppies…
But I'm convinced that breakthrough comes when we actually get things done, not fluffy puppies 😉
You and I need to lead the charge…
We need to make fearless, courageous, and confident entrepreneurship the norm for women everywhere, right?!
Let's do this…
Xx
Grace Lever

P.S. If you want to kick 2020 off with clarity and confidence in your next steps, then my Top Business Strategist is opening his calendar up to YOU.
Join the waitlist to have a FREE consult call with my Expert Chris to build your 2020 business Roadmap.
Reserve your place in his calendar here!