Hey Lovely,
If you're burnt out or recovering from burnout, this is a post you NEED to hear.
By the end of this post, you'll learn know how I burnt myself out, my recovery process and my progress since then.
You see, I learnt the really-hard way that…
We will never accidentally just stumble upon a 6- or 7-figure business.
Especially not a business that respects your lifestyle…
Brings you joy every day you work in it…
And allows you to make a significant impact on the world.
Businesses like these don't just happen… They are designed to be this way.
Designed by intentional, smart-working women…
Women with a roadmap, and accountability…
Not women who are overwhelmed and overworked like I was.
How I Burnt Out
I hit rock bottom about 18 months ago.
For me, that meant chronic disease 🙁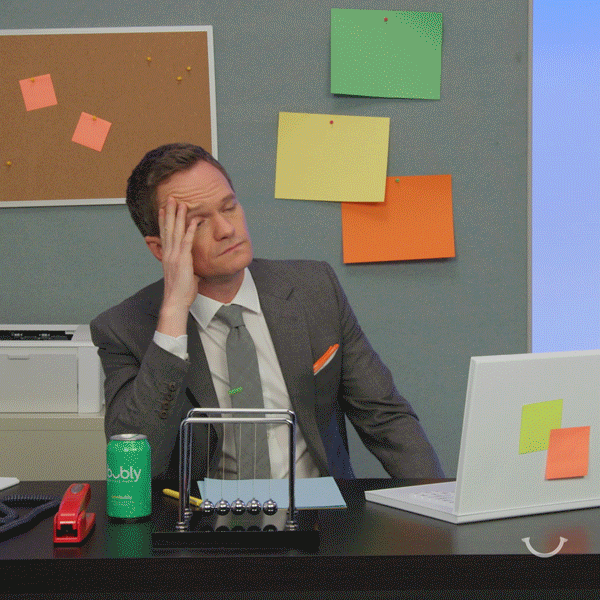 I'd spent a decade as an entrepreneur, building "successful" businesses over and over again…
(I say "successful" in quotations, because while they were "successful" for my bank account, they were NOT for my life.)
I was now four years into my current business, working with other female entrepreneurs…
And it was really starting to gain traction.
I was serving a market I loved, and seeing my clients experience real transformations daily…
But in the meantime, my:
Marriage was crumbling…
Friendships were dissolving…
Family were distancing themselves from me…
And my own personal health and wellbeing were deteriorating day by day.
I didn't realise how far gone I was… until it was too late.
Because as a business owner, it's all on your shoulders, right?
The vision, growth, and direction of your business…
It's all on you.
And as the head and heart of our business, we need to be the strongest part of it…
But I did not feel strong in the slightest.
Actually, I felt like the tiniest bump would make me crumble into a thousand pieces.
Does that sound familiar in your business and life too? Do you feel like the weak link, instead of the strongest tie holding it all together?
Wish you had someone looking out for you in your business? Click through here and join My Doers Inner Circle on a $1 Trial and get access to my 7-figure strategies as well as the support of over 2000 like-minded female entrepreneurs.
Sure, I'd had tough times in my business before this season…
Times when I'd wondered, "How is this going to be sustainable?! How can I do this for another day, let alone another decade?!"
But 18 months ago it all came to a head, and I ended up in a hospital with no choice but to stop.
I was so confused… totally lost.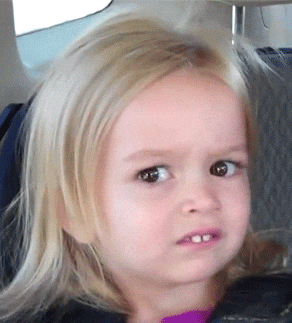 I didn't have answers.
I'd taken everything I'd learnt from the past decade, and used it to grow a business that I thought would work.
But it wasn't working.
I had the systems in place to create a lasting business…
I thought systems = success?!
My business was automated…
It was streamlined…
It was impacting hundreds of women across the country…
So why was I sitting in this hospital bed, wearing an unflattering gown and compression socks, IV-deep in burn out?!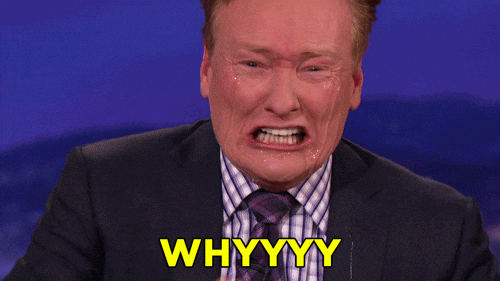 Those compression socks were the catalyst for realising something pretty profound though:
You see, while I thought that it was all about the systems that were in place…
(And don't get me wrong, there is a time and place for systems!)
I realised that building a lasting business was so, so, soooo much deeper than that.
Beyond creating a strong business, I needed to make sure that I, as a female entrepreneur, was built to last as well.
I was working too hard in all the wrong things…
I was neglecting my own well being for the sake of a sale…
I was carrying the weight of every stress, and every mistake myself…
I was never not working in some capacity… 12 hour days… checking emails at the dinner table… sending invoices during date night…
And I had no support built around me to catch me when I (inevitably) fell down.

Recovering From Burnout
I knew I needed to start rebuilding myself in a sustainable way, so I could be the strongest part of my business again.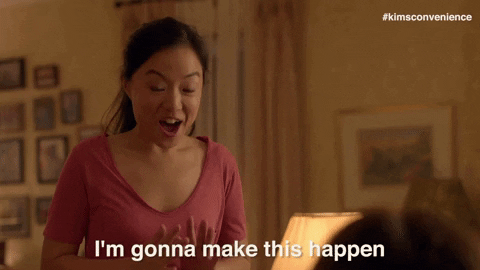 I basically 'audited' my entire life, which was humbling… and slightly depressing.
I focused in on EVERY part of it…
My health, finances, relationships, marriage, business, my fun-times, my faith, my philanthropy, my hobbies and passions…
And was able to identify exactly what was being neglected…
Then, piece by piece, I was able to take a practical Doing attitude to strengthen those parts back up.

Lean on the support of over 2,000 female entrepreneurs inside my Doers Inner Circle. Try it out for $1 USD today.
I quickly realised that my one-woman-band approach wasn't doing me any favours.
Without a team, I'd just created a job for myself 🙁
Sure, I could work in my PJ's and skip the commute…
But also left me personally responsible for every dollar of income my business generated.
I want a day off? I don't make money.
I want a holiday? I don't make money.
I end up in hospital? I don't make money.
That was not a business or a lifestyle that was built to last…
So I set aside my fear, and built a team around me instead.

The audit also made me realise just how toxic the support systems I had around me were…
So I began to become extra-intentional when it came to my circle of influence.
I stopped talking business with the people who were judgemental, sceptical and unsupportive.
I started surrounding myself with people at a higher level than me…
People who could pull me up to bigger and better things…
Instead of people who took it as their personal responsibility to "keep me humble" 😉
More and more…
The picture of my dream-lifestyle became increasingly vivid in my mind…
And I was able to design a business that integrated with my dream-life, instead of the other way around!

Note, I'm not talking about work-life balance here.
Balance isn't a thing, in case you're still striving for it.
No one actually feels like their work and their life is perfectly balanced…
It's about work-life integration.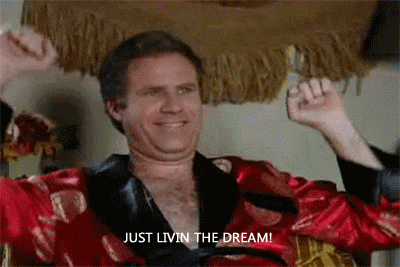 That's a beautiful place to be… When your life and business connect and strengthen each other… that's a beautiful thing.

My Progressed Since Recovery
Creating this lifestyle business took time…
And the dreaming and planning for a better life came easier than actually putting in the work to build it up…
But it's 18 months later, and I would never want to go back.

Building a business doesn't have to be lonely. Tap into the support and accountability of The Doers Inner Circle.
Now, my marriage is stronger than it has ever been… and I'm a better wife than I've ever been before as well…
My responsibilities as a sister, daughter, and friend are being met, so my friendships are richer as a result…
My health is better, now I've learnt how to not only manage, but eliminate stress…
I'm freed up to pour more love and care into being an auntie…
And beyond that, I've been freed up to start fostering the most gorgeous little delight as well.
All of this, by intentionally designing a life I love.

And my business?
It's bigger than ever.
In the last 12 months alone, my numbers have more-than-doubled… and yet, I haven't experienced any more stress or pain as a result!
It's calmer, smarter, and more profitable than ever before…
Because I redesigned it to be a business that is built to last.
I'm not saying that to brag… I'm saying that so you can see that building a profitable, lifestyle business doesn't just happen.
What happens are stressful, obsessive, overdone, life-draining businesses.
They appear overnight…
But creating a lifestyle business you actually enjoy has to be done by design.

And that actually has more to do with YOU as a female entrepreneur than anything, or anyone else…
Because making sure you're built to last too… well, that's the most important part.
Xx
Grace
Want help knowing where to start doing to turn theory into reality? Click through here and join My Doers Inner Circle on a $1 Trial and get access to my 7-figure strategies as well as the support of over 2000 like-minded female entrepreneurs.