Hey lovely,
What if you could set your business up so that it keeps ticking, serving your market and inspiring dream clients to push that buy button 24/7?
Guess what? With the right automation tools, you can.
This basically sums up why I love automation and why it's my favourite topic to teach on…

And fun fact: the business I had before The Doers Way was a done-for-you marketing and automation service.

My clients loved it for the same reason: with the right automation in place, their business could run 24/7 and make them sales while they slept.

Compare that to a traditional business 20 years ago where every appointment, sale and service was manually done…

And where the only way to make money was to swap it for time 🙁

Down the track as I grew out of serving clients 1:1 and started scaling to serve 1: Many, I began leaning on automation more than ever.

With it, I could pull the knowledge out of my head and put it into online courses I could repeatedly fill to uncap my time and revenue.

Automation is what broke my business out of the time-for-money vortex I was trapped in for so long when I was serving clients 1:1…

And if it hasn't already, I know it can set you up to grow a sustainable, scalable, hands-free business too.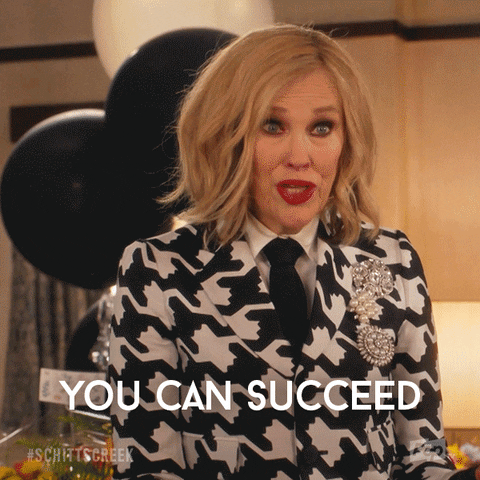 While it takes upfront time and a little figuring out, you will be so thankful when your business is working for you… rather than the other way around.

The good news is, right now is the best time to automate your business, even if you hate tech.  

When I first started automating in 2010, it was still great… but it used to be really complicated and techy to set it all up and manage it…

And it was really expensive too. It wasn't really made for small businesses or solo entrepreneurs back then… it was more for large companies with generous marketing budgets.

The automation tools that you can access today have never been simpler, sharper or more affordable… and anyone can implement them including YOU.

The kicker is there's still very few entrepreneurs embracing them…

Meaning that you will get the extra edge when you do.

If it isn't already, automation will be like your beehive of quiet little worker bees; ticking along 24/7 for your business and loving up your prospects and customers, just like you would.
(Automation can also minimises extra staff: click here to see how I automated the work of twenty-one employees.)

Pssst there's a LOT more I have to share with you… and because you've proven you're ready to get doing by reading this blog, I want to let you into my exclusive community of Doers. Click through here and join My Doers Way Facebook Group and get access to me and my team as well as the support of like-minded female entrepreneurs.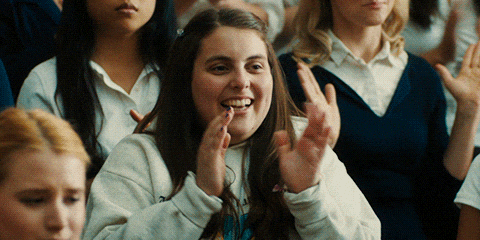 But at the same time, I understand that sinking feeling when it comes to picking the right automation tools… because it's a cluttered market and there are so many options out there…

And they all do similar things… but they're all so different at the same time.

If you've ever picked the wrong tool in the past, you will know how frustrating it is to fix when you put band-aids on it and try to patch it up to make it work for your business…

And how detrimental that can be to your bottom line.

If you've experienced this crushing feeling, my heart goes out to you.
You may be asking, well what are the automation tools?
That's why I want to walk you through this list of my favourite automation tools for business and marketing.

Early into running a business, when I discovered that doing everything manually was pushing me to burnout fast…

I set out to review and compare the systems that would set me up for years to come.

Over the years I've trialled and tested hundreds of them – from Infusionsoft to Active Campaign, Salesforce, Zapier, Kajabi, Calendly and Stripe…

And whenever I'm investigating any new system, I always run it past a pretty intense list of criteria.

Firstly, it's got to have great customer support that's quick, prompt and easy to use – like 24/7 chat and in my timezone… so I can pick up the phone and talk to an expert.

It has to be affordable and contract-free, so I can keep my costs down and change if I need to…

And it has to be growing, not stagnant or fixed…. so it can be there for the long run.

I always pick world-class systems with a team that's constantly developing it… as opposed to a one-off build by a single developer (that's a major red flag by the way).
It was with these automation tools that I was able to get more done in 90 days than I had in years!
I'm so glad I could take all the trial and error and compress it into this list of my favourite automation tools… so you can jump straight to seeing what worked for someone who's done it.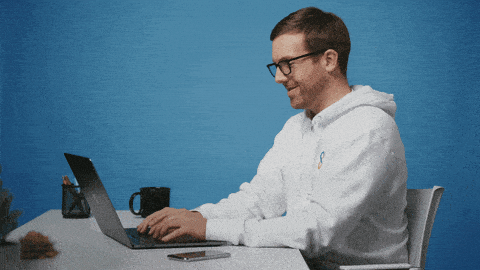 Best Automation Tools for Business and Marketing
1. Planoly for social media scheduling

Like most things in business, the fastest way to tick off social media is batch-scheduling… that way, you can do it once and it's done rather than jumping in daily and continually breaking focus.

While I love getting on the tools, I also outsource a chunk of my social media to my gorgeous social expert who creates a lot of my content… 

And because my team is always working at least 1 – 2 weeks ahead…

Using a scheduling tool lets her get organised, schedule posts over the weekend and focus on the next campaign.

When it comes to scheduling tools we love Planoly… because it's so user friendly and lets you get a clear picture of the data and analytics to continually refine and improve your content… even if you're not techy…

And the thing I love about Planoly the most is that it lets you drop your content into a grid… so you can see exactly what it will look like on Instagram to keep a consistent and cohesive feed 🙂

2. Facebook ads for lead capture

2.4 billion monthly active users… that makes Facebook a deep, rich pond of dream clients that no other social platform currently compares to.

All it takes to capture them is an irresistible offer and a well-crafted ad.

I was able to use Facebook to grow my business to 6-figures from startup in just 6-weeks on a $5 per day ad spend…. then went to 7-figures in just 12 months…

And that was only using Facebook ads.

These days I recommend starting a little higher on a $10 daily budget…

And of course as my business has grown, so has my Facebook ad spend.
Facebook can let you create a robust system for capturing clients even if you're not super techy…
Every niche you can think of lives on Facebook, bar a few exceptions…
And it's not just a deep pool… Facebook knows everything about its users meaning that as a marketer, you can really get micro and only market to the people who need you the most… rather than wasting dollars on a mass-market approach.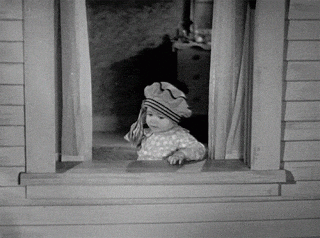 3. Infusionsoft to nurture and onboard

Growing your email list is one of the most important things you can do in your business…

And that's because the average reach of a Facebook post is just 2%, compared to email that reaches 90% of intended recipients'.

Unlike your Facebook followers, you actually own your email list too – so if Facebook were to crash, you would still have a line to the people who follow you.

That's why you should place opt-ins at every touch point, and once they've subscribed, the key is to nurture them with emails to keep growing credibility and trust.

We call this initial sequence the "Likeable Lady Nurture" which basically makes you relatable to your niche…

Then down the track, you will want to keep showcasing value and eventually offer them your products (in a completely value-packed, non-salesy way of course 🙂

I personally love scheduling these nurtures and campaigns in Infusionsoft… as well as using it to onboard new clients into my programs.

(The magic lies in its capacity to drip-feed content, so I can unlock course modules weekly, add inclusions and tease out the value.)
And if you're thinking 'This is great Grace, but I'm not sure how to make this work for my business' I'd love to help you! You can join my own exclusive Doers Way Facebook Group for tips, tricks, doing strategies, and support from fellow doers.
A funnel is basically a flow or a series of steps that people move through from first hearing about your business… to becoming clients.

So rather than advertising, answering all the enquiries and letting clients fall through the cracks…

A funnel lets you be more predictable and more automated when growing your business as it automatically fires off all the steps.

At The Doers Way, we love using ClickFunnels to create these flows…

(And you can get a free 14 day trial using this link.)

The starting point of a funnel is usually clicking a Facebook ad or visiting a website…

And entering an email into a landing page or a pop-up to download a free, value-packed resource (your lead magnet).

For example, if you specialise in marketing for real estate agents, your lead magnet might be a checklist of 5 top marketing tips to become the #1 real estate agency online.

If you're selling a lower-ticket item like a course for $250, you could have a lead magnet-to-order form funnel… where, while they're waiting for their lead magnet to download, you could take them to a sales page where they can purchase your course… then to an order form.

If they don't decide to purchase on the spot, you've captured their email so you can keep showcasing value and building trust away from the clutter of Facebook.

This is just one of the many types of funnels we use at The Doers Way which we set up in ClickFunnels.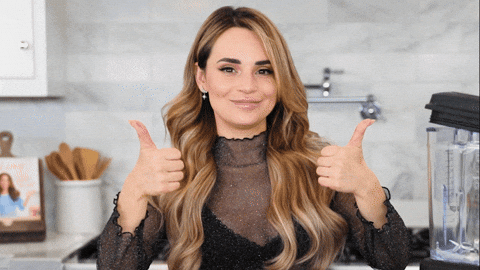 5. Stripe for payments
We love using Stripe to receive payments over the internet from anywhere in the world…

And using it means that if a customer wants to purchase anything, you're set up to automatically take their credit card details and process their payment.

We connect Stripe to our favourite CRM – Infusionsoft – to process payments for our programs and courses straight off the back of campaigns…

And it also lets you change purchases for a customer if they've accidently bought the wrong thing, and manage the whole payment process from start to finish… meaning that your customer service is getting love and attention too 🙂
6. LearnDash for online courses
Taking years of experience and compressing it into an online course that your clients can access 24/7 is one of the fastest ways to start scaling your business…

But you can't do it unless you create an online course website to house your course, where your clients can login and access all the content.

When it comes to setting up a course website, we've found that LearnDash (housed in WordPress) is the most user-friendly platform on the market.

Not only is it quick and simple to set up the sub-domain, all the modules and lessons and upload modules tiles and PDFs… it lets you progressively unlock the content to stagger out the value and avoid information overload.
7. Calendly for scheduling meetings and appointments
Having automated appointments set up makes it super convenient for leads or clients to lock in a time 24/7 on the spot.

If they can't, they'll have to wait to call during business hours, at which point they could put it in the too hard basket, move to the next company, or it could simply fall off their radar.

This is why automated appointment setting is super important.

Many coaches, consultants and professional service providers have automated appointments setup on their website and in their funnels, particularly if they're selling a higher-ticket offer like 1:1 coaching.

Whereas for lower ticket items like a course for $250, you can send them straight to an order form.

At The Doers Way, we love setting up appointments in Calendly, Acuity and ScheduleOne to make booking quick, simple and convenient. The right fit for you comes down to personal preference.
That's a snapshot of my favourite automation tools that have let me grow a sustainable, scalable, hands-free business…

And although I love them, I encourage you to do your own research and find the right fit for you.

For example, MailChimp is a cheaper CRM option when first growing your business and lets you broadcast to the first 2,000 subscribers for free… while Infusionsoft lets you start getting super targeted once you've grown and are marketing multiple campaigns and offers…

And while I personally love using ScheduleOnce… Acuity or Calendly might be a better fit for you.

If you're feeling the value of this already blowing your business wide open, you can take it one step further and join The Doers Way Facebook Group for SO much more.
I hope these automation tools can support you as much as they've supported me… and helped me to rebuild my lifestyle business after burnout.

xx

Grace