Hey lovely,
If you are struggling in this season of solitude…
If you are feeling the impact like so many women are…
And if isolation's left you lonely, panicked or just plain lost in running a business… my heart goes out to you darl.
I'm all too aware of the shake up that businesses are feeling the world over… and sometimes just surviving through a period like this is enough.
But if you are feeling strong enough, and up to it, then I wanted to quickly run you through what we've been doing here at The Doers Way in lockdown.
In the last few months, my team and I have bunkered down to weather this storm and prepare for the worst…
Here's the response I've seen in the thick of this shakeup:
People are craving connection and support online…
They're still prepared to spend on improving their lives…
And they're finding new things to spend on… since they have a lot more downtime, introspect and reflection to figure out what they want.
Despite this silver lining…
2020 does demand a whole new way of existing, prioritising and running a business online.
Pssst there's a LOT more I have to share with you about my personal tips for maximising productivity in your business. And, because you've proven you're a Doer by reading this blog… I'm going to let you in on it all for a single buck. Click through here and join My Doers Inner Circle on a $1 Trial and get access to my 7-figure strategies as well as the support of over 2000 like-minded female entrepreneurs.
That's why at The Doers Way, we've had to pivot in response to these virtual times.
5 Changes We've Made In Lockdown
So #1… We've doubled down on helping our community with course creation
Online courses are how I grew my business from zero to 6-figures in just a few short years… 
And although they continue to be a core, signature topic that we teach at The Doers Way…
Over time we've expanded to cover a wide range of areas and done-for-you services.
But –
Early into this crisis, my team and I sat down and identified that the biggest need in our market right now is to help women start a business and attract clients online…
And the best way to do that is through creating an online course.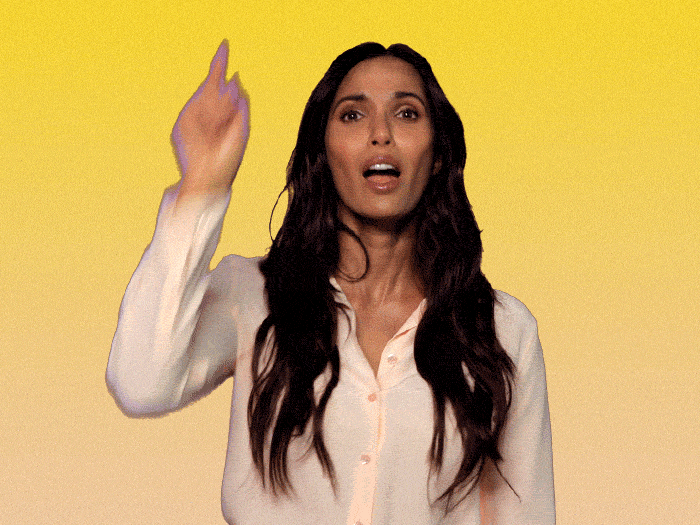 So we've put all our eggs into that basket so to speak, and went back to basics with a laser-sharp focus on course creation.
We're pouring more energy and time into creating incredible resources for the women in our community to build their first or next course online.
That looks like helping more women 1:1, running a Virtual Course Creation Retreat…
And offering more done-for-you services and bonuses like customised course membership sites, so that women can launch and fill their course faster.
Another thing to note is, online courses aren't going anywhere anytime soon.
E-learning is set to explode to $356 billion in 2025.
To put that into perspective… that's 356 forever homes in the Hamptons.
And that figure's most likely peaked even higher since the world started isolating.
So although times look grim, there's currently a massive opportunity as the world is living online, has downtime to think and is craving connection.
I encourage you to ask, what's the #1 money-moving, evergreen thing that can get your clients the fastest and most powerful results in 2020?
Take that and make it your core focus.
#2 We've digitised events
Another thing we've done is digitised our physical events by revamping them into online versions… we've even added virtual cocktail lounges to hang out and connect! 🙂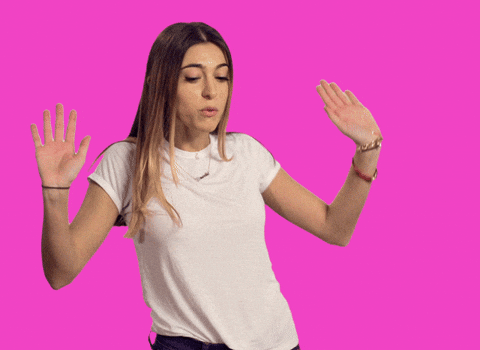 ('Cause there's never an excuse not to crack bubbles!)
Traditionally each year, we ran a raft of physical events for our ladies ranging from our Weekend Aways in Melbourne and LA… to more intimate retreats at my home.
However, since travel restrictions came into effect and physical events are a no-go, we've launched a 2-day Doing Retreat centered around course creation.
It's still an incredibly powerful and intimate event for serious Doers only… where ladies can access all the knowledge from my Experts from anywhere in the world…
And they can do it from the comfort of their living room without shelling out the travel or hotel expenses.
(P.S. if you'd like more information on when our next retreat launches, hit us up at [email protected] and we can hook you up!
So… if you normally run physical events or consults… consider digitising them if you haven't already.
#3 We've transitioned our team to work from home
This one made me a wee bit anxious.
My team is made up of super dedicated, hard-working, loyal, committed humans…
But what if that changed when they were working from home?
What if our communication sucked?
What if our collaboration died?
What if our accountability was lost?
And as a result, what if my business fell apart?
When it came to this obstacle, I kinda didn't have a choice but to kick straight into action.
So, the first thing we did was set everyone up with Zoom accounts and take all of our morning meetings online.
I remember being in our first virtual weekly "All-Team Huddle" in that first week of lockdown, seeing all of the gorgeous faces on the screen and realising…
Hold on a second, this could actually work!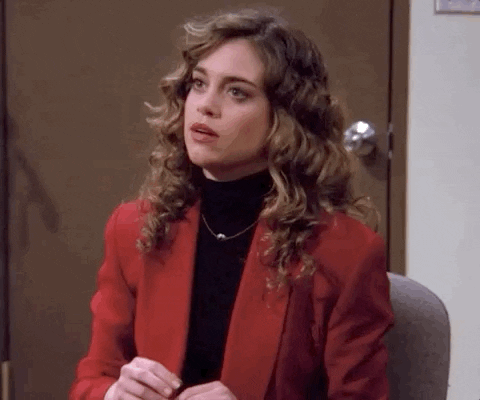 My fears around collaboration and communication were quickly settled…
Because we just ensured that each person knew the weekly goals of the business and their contribution to them…
And were accountable to making sure we hit them.
It meant more communication on my end…
But I fell even more in love with Loom.com over the last few months and use it multiple times a day to brief team members, give feedback or explain what I'm trying to achieve…
And it's made life so much simpler!
During lockdown we've actually been able to grow our team while working from home…
And we've also created a bunch of work from home initiatives, like a daily step challenge, virtual lunch parties and checking in person-to-person daily.
Working remote does work, you just need a plan of attack.
#4 We've combatted the fear of high-ticket offers
A lot of people are scared that no one is spending money at the moment, and as a result they're afraid to offer anything that's high-ticket.
As I've mentioned, and from experience, that couldn't be further from the truth.
Having said that, you do need to have a lot of sensitivity with the people who have never heard of you before, by providing them with solutions at a really affordable cost…
Then, really investing into your regular clients who know and trust you.
So for the front end of our market – aka the women who haven't heard of us yet – that's meant offering our best-selling course for getting clients, for just $1.
This has been an amazing way to show incredible goodwill and get a bunch of new, excited women inside our community, who we've supported to build and grow an online business.
And for existing clients, we've continued to offer our high-ticket programs, but packed with more value and support, and in a way they can access from anywhere in the world (cue the virtual retreat I mentioned earlier).
And if you're thinking 'This is great Grace, but I would love more support' I'd love to help you! You can join my own exclusive Doers Inner Circle for $1 USD and get access to myself, my team and all of our Doing strategies right now… And, access the support you need to apply them to your own business 🙂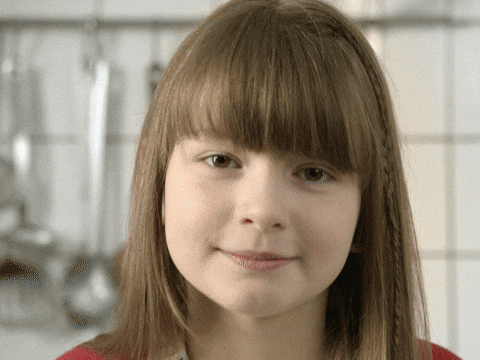 Moving forward (and even out of lock-down…) we've committed to keep giving more value and showing up for our incredible community in fresh and accessible ways.
We've carried this philosophy of showing up more, asking for less and providing more value than ever to create a committed market who love and trust us.
Lesson: You can still offer high-ticket offers to your list, just not to the front-end.
And #5 we've supported our community in growing a sustainable and resilient business
If there's anything I've learned in the last 10-years, is that you can't grow a sustainable business alone.
Nope… can't do it!
I tried, and here's what happened: burnout… and a hospital stint where I realised that ticking off every task on my to-do list wasn't just damaging my health… it was hurting my clients.
You see, everyone needs support… especially when it comes to tasks outside your scope like tech and design (if that's not your Genius Zone).
Curbing my to-do list is the kindest and most financially rewarding thing I've done for myself, and it's what ironically blew my business up to 6-figures in under 12 months… by carving out the edge and the time I needed to start thinking strategically and long-term, and only doing the money-moving tasks I could do like creating courses and systems I could sell to many.
The way I did it? Outsourcing.

In 2020, just before the peak of this crisis, I launched Outsourced Doers… a done-for-you outsourcing service where we train our VAs – or "Doers" – up in 150+ business-essential tasks that we've found critical in getting more clients and more growth…
And where we match them up with time-strapped "Founders".
This means that our clients don't have to spend time finding a VA, training them up in all the right tasks, then figuring out what they want them to do.
Although this would seem like the worst time to launch anything… it's worked.
The market is focused on planning and patching up any cracks this pandemic has exposed.
As I've already touched on too, another way we're supporting our community in growing a sustainable and resilient business is putting on free virtual events.
Normally we run 'Weekend Aways' in Australia and LA – a 2-day event we pack with tips, tricks, expertise and simple-to-apply strategies from my team of Experts.
In light of this pandemic, we've made this event free and completely online… so similar to our Virtual Course Creation Retreat, ladies can join us from home.
Inside this event, we have one goal, and one goal only:
To create a clear action plan to grow their business, brand and legacy in this new virtual world.
Most importantly, we've let our community know that they are not alone…
And that my team and I are here to support in weathering this storm.
That's the key message in everything we've communicated since day 1 of this shakeup.
So… that's a nutshell version of the changes I've made during this unprecedented time.
If I had to wrap it up into 4 key takeaways, it's doubling down to help our community… revamping events online… transitioning my team to work from home… and supporting our community to grow a sustainable and resilient business.
Beat the overwhelm and safeguard your business for years to come. Take things one step further and join my Doers Inner Circle for SO much more support and advice… and because you've already shown you're a Doer I want to let you inside on a $1 USD Trial! Click through here and you'll get straight inside my exclusive community for a single buck 🙂

If you're reading this and need extra support from under this shadow… I've got you too darl.
Whether that's getting your next course created, launched and filled, taking tasks you hate off your to-do list… or simply to getting your dose of connection and community in a way that will set you up to weather any storm.
To stay in the loop, keep following me and connecting to my community at The Doers Way.

Speak soon,

xx

Grace