Hey Darl,
Are you looking for ways to grow your professional network online? Then keep reading because by the end of this article, you'll learn all my top tips for networking online as an entrepreneur, coach or consultant.
As coaches and consultants we are known for being quick thinkers, and are often in situations where we need to be adaptable 😉
You're familiar with the drill… We will set-up our offices in unfamiliar environments, change our programs to fit our clients' needs, and try to do it all without breaking a sweat (unless you're a fitness coach).

Who runs the world? Female entrepreneurs!

So, it makes sense that in the current global climate, coaches, consultants, and female entrepreneurs are working to get ahead of the pack when it comes to working from home.

And if you're reading this blog, chances are you're keen to get in on the action…

And potentially are wearing pajama bottoms from your kitchen table whilst also being the hardcore professional you are 😉

And that's okay Lovely!

It is important to have a healthy work/life balance.

And this doesn't mean that working from home will cause one of the two to suffer…

Just because you can't interact with others face-to-face doesn't mean you can't find new, innovative ways to support your network.

As female entrepreneurs 'innovation' is our middle name!

And yes, the current global climate is a little uncertain.

But, Darl, I'm here to tell you that there has never been a better time to grow your professional network online.

Yes, really 😉

Especially when you can do it from the comfort of your own home!

In this blog I'll take you through my top tips for growing your professional network online…

Pssst there's a LOT more I have to share with you about my personal tips growing your professional network online… and because you've taken the step to read this blog you're ready to adapt and make the most of the global climate, right? I want to share with you how to apply these tips to your own business. Click through here and join My Doers Inner Circle on a $1 Trial and get access to my 7-figure strategies as well as the support of over 2000 like-minded female entrepreneurs.

And you can do it all from the comfort of your own couch!

While wearing pajamas…

With a glass of wine in your hand…

Or in your home office with work-appropriate pants and a coffee…

That's the beauty of this guide, it's adaptable.

Ready to dive in?

Let's do it! 🙂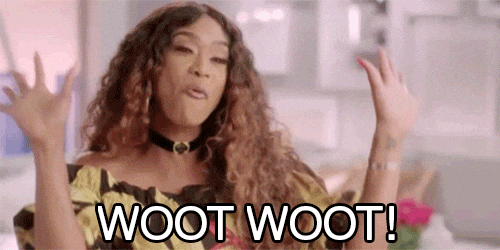 Many people ask me 'Grace, what is the secret to keeping productive while working from home?"…

And I always tell them it's "work smarter, not harder."

So, these tips and strategies are all about helping you connect with professionals in your market quickly and efficiently…

Whilst freeing up more time to focus on those high-value tasks that support business growth.

Because Lovely, time is the most valuable asset you have.

So, let's get into my tips for being productive and growing your professional network online!

3 Tips to Grow Your Professional Network Online
TIP #1: Leverage Your Social Media Accounts

Social Media is the perfect tool to start networking online. From Facebook to LinkedIn, there are some great sites to help build your contacts.

When used correctly, social media has two major benefits:
You can stay in touch with current connections
And you can build new connections with people from all over the world
You're not limited by the people you can meet face-to-face.

When building a professional network through social media it's always a great idea to set-up a Personal (Business) profile.

Keep this profile separate from your personal profile.

Your personal Facebook profile is for things like dog (or cat) photos, interacting with family, keeping track of personal events, etc.

I use my Personal (Business) profile regularly.

Think about it as more of a "professional" or "Linked-In" type profile.

It can be an effective tool to use alongside a business page and can help build a great online presence to boost engagement.

AND you can connect with everyone you need to while keeping things professional.

Win, win!

If you're thinking 'This is great Grace, but I'm not sure how to make these work for my own business' I'd love to help you! You can join my own exclusive Doers Inner Circle for $1 USD and get access to myself, my team and all of our Doing strategies right now 🙂

Set yourself a daily connection target, such as 'two quality LinkedIn contacts per day'.

Another great thing to do on social media is to join relevant Facebook Groups.

Facebook groups are like untapped diamond mines…they can be a great place to generate contacts!

The key is to add value to the group. Try not to be too spammy to begin with, positive engagement is the key.

Join as MANY groups as you can that relate to your market/ industry. Anything and everything that relates to your business.

Search for groups that have active communities and include people who you want to try to connect with.

Look for places where you can grow strategic relationships.

But avoid sales groups or promotional groups.

And regularly share what you're up to by posting!

When you connect with someone who you could see being beneficial in your professional network, try reaching out via messenger.
TIP #2: Use Your Existing Network To Make New Connections.

If you have anyone in your existing network who you think would recommend you to other connections… go for it and ask for an introduction!

You've got nothing to lose on this one 😉

Make sure you're specific with the kinds of connections you're searching for.

Try using a framework that includes:
I'm looking for connections with ____ expertise
Because I can help them with ____
Or, I want to enquire about ____
It never hurts to take initiative and just ask the question.

The worst you're going to hear back is "no".

And in 99% of cases that "no" will be followed with "because, I think this person would be a better fit".

If you don't have anyone specific to reach out to, try posting a status stating your general needs.

Post an enquiry in a facebook group, or a status from your business profile.

You'll be surprised at how many people need to pick up what you're putting down 😉


TIP #3: Use Technology To Your Advantage.

When you're isolated it's easy to feel like you're disconnected with the outside world.

But, luckily there is a plethora of technology available at your fingertips to help you stay connected.

And, many of these tools can be utilized to help grow your professional network.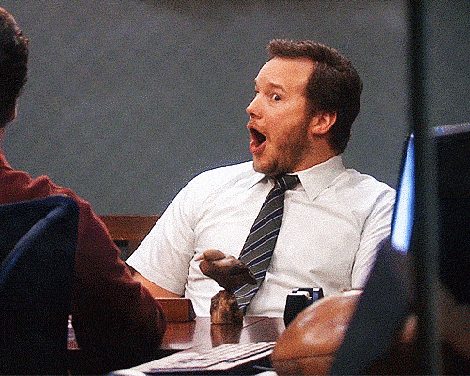 Nothing beats the benefits of having a face-to-face chat over coffee….

BUT with Skype, Zoom, and other tools you can get pretty darn close to the same experience.

Asking someone to "catch-up for coffee over Zoom" can be a fun way to make an introduction.

Virtual conferences are popping up everywhere, and there are some great ones for every type of market.

Do some research and see if there are any virtual courses or conferences you can attend.

These are great places to meet more people in your field, you just need to embrace this new virtual landscape 🙂


And there you have it Lovely, three of my top tips for growing your professional network from the comfort of your own home or office.

While we can all agree that we are looking forward to the day we can meet people face-to-face….

The tips we discussed can be a great way to make sure you don't slow down your business growth while isolated.

Remember, just because the world is a little crazy right now doesn't mean you should stop your efforts to support, and even grow, your business.

If you're ready to hit the ground running, and safeguard your business for years to come, you can take the first step and join my Doers Inner Circle… and because you've already shown you're a Doer I want to let you inside on a $1 USD Trial! Click through here and you'll get straight inside my exclusive community for a single buck 🙂

Your market needs you now more than ever.

And it's your responsibility to make sure your business not only survives, but THRIVES once the worst is over. 

Onto bigger and better things Darl!

Xx

Grace