Hey Lovely,
What I feel the most as a business owner who has 14 million tasks, 26 staff, another business in the pipeline and family who lives over the place…

Is that there's not enough time.

I think it's a vibe and a stress point we're all feeling at the moment!

And time is the resource that I value the most.

Because unlike money, it's the one thing that I can't replenish, make back or buy.

But…I don't think that lack of time is a valid excuse for not showing up anymore.

Because from experience, we mostly run out of time when it's not valued right.

Need help freeing up hours in your day? Would you like to learn how to automate your business and outsource work so you can focus on what only you need to do? Click through here and join My Doers Inner Circle on a $1 Trial.
If reading this is making you think 'But Grace, how many more tasks can I possibly fit into my day?!', just hear me out for a second.

It's said that every single person in the world has the same 24 hours.

But I want you to stop believing you have the same 24 hours as Beyonce…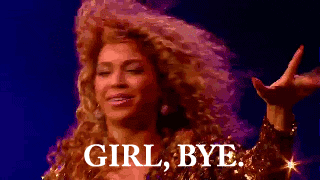 (Or whoever else's name is on that inspirational quote card 🙂

Beyonce doesn't have the same bunch of tasks on her plate that you do.

As much as she might achieve in a day; run the world and do it looking like a glamazon…

Running a business can sometimes feel like you are carrying the world on your shoulders.

(And it can feel like a lonely place under all that weight too.)
So instead of trying to pack everything into 24 hours, there's a much smarter way to fit the most into each day.

Where you're not crushed under all the doing.

And it starts with a truth bomb, so stick with me 🙂

It might just cast a new light on the way you plan and organise each day from this moment on.

If you don't financially know what your time is worth, you can't respect it.

And you will get stuck in a vortex of tasks that you shouldn't be doing, at the cost of your goals.

Lovely Lady, these are my top tips for respecting your time, and packing the most into each day.

Figure out your financial goal – i.e. $5K per week. 
Divide that by the number of hours you want to spend working – i.e. 24 per week. You've just calculated your hourly rate.
Pull up that rate before you do any task. Because if you can pay someone less, then you've just freed yourself up to tasks that are worth thousands of dollars.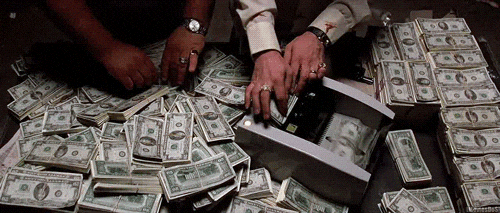 To put it into context, the CEO of McDonalds isn't flipping burgers – not that there's anything wrong with that, but his high-value tasks are worth thousands of dollars an hour.

When I began a business, I started outsourcing tasks on Fiverr and Freelancer early on.

And my matra today is 'I will only do what I can only do'.

It mentality switches up everything.

So next time you pick up a task, ask yourself if it's automatable. 90% of business tasks are.

And ask yourself if it's worth your hourly rate.

If not, outsource it, delegate it and start freeing up hours in your day.

xx

Grace