Hi Lovely,
"ARE YOU SERIOUS?!"
This is how Sarah from Brisbane responded when I described the first trip I took after I hit my Freedom Metric.
I had just spent 4 weeks in the US without a computer…
While I was running 3 digital businesses.
Sure, the trip was great, but the things that got me excited were:
My business turned over the same revenue and profit as it had the month before…
And my client's all still received exceptional customer experience, without me being in the country.
Is your business set up for a lifestyle like this?
Are you able to take 4 weeks laptop-free?
Or heck, even a weekend without checking your emails?
Or are you constantly asking… is this for me… when will it get easier?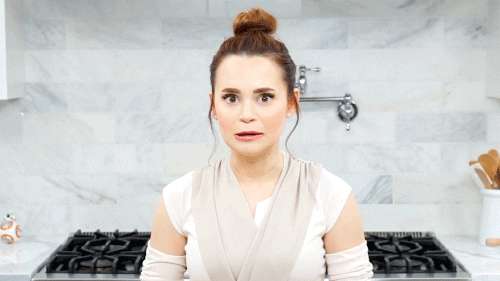 For me, building a business isn't about earning bucket loads of cash…
It's about living where I want to live…
Resting when I need a break…
Spending time with friends and family…
And just having a choice in how I spend my life.
And I'm guessing if you're reading this…
That's probably pretty important to you too.
If so, I'll show you the simple habits I apply daily…
To create a business that affords you a lifestyle.
The great news is, these daily habits are so simple to slot in…
And they lay the foundation to start hitting $20k/mth… so you can live a life of true freedom.
So, if I've snagged your attention…
Let's get into these 5 habits of every successful entrepreneur.
Having a morning routine…
Doing a tech detox…
The inbox rule…
Taking care of YOU…
And making it fun.
I'll show you how I apply them daily..
And if they resonate, you can simply copy me.
Having a morning routine…
I was recently listening to a podcast where a clever man named Robin Sharma was listing off the advantages of waking up at 5 AM.
He calls it the 5 AM Club…. preach.
It's that calm pocket of time before the rush kicks in…
Where you can slot in a morning routine to get the most out of each day.
Every morning routine is different…
It's what gives you the fresh start to tackle the day as the elevated version of YOU.
(The only hard and fast rule is not to scroll social media.)
Maybe meditation is the start you need…
Or drinking down a green smoothie…
Or maybe it's yoga or a 5 kilometre run that elevates you… to make decisions grounded in your Genius.
Maybe you're writing a book, and 5 AM is the only pocket of time when you can squeeze in a chapter…
To eventually compress your knowledge into an asset that makes you proud as punch 🙂
Structure your morning in whatever way makes you the most efficient…
Have crystal focus and clarity…
Take back control of a chaotic existence…
And become an unstoppable female entrepreneur!
As an entrepreneur, I know how critical every moment is and how profitable time can be if spent on the right activities…
So in my morning routine I like to pull out my diary and list out what I want to achieve in the next 24 hours.
This small habit sets me up for crystal clarity and unwavered focus…
And once I started doing this, I saw my revenue grow exponentially.
My morning routine is where I started putting the pillars in place to break $20k/mth…
That was the tipping point to start living in true freedom.
If you missed these pillars earlier… snag them in my private group.
2. Doing a tech detox…
As an entrepreneur, I know every minute counts…
And scrolling Facebook or Instagram isn't the wisest use of my time.
So I haven't had a personal Facebook or Instagram account for years…
Buuuuut…
About 6 months ago, I decided to check the Screen Time app to see how much time I was spending on my phone…
And the results were shocking.
I was spending 2 hours and 45 minutes staring at that obnoxious little rectangle.
Every. Single. Day.
That's over 19 hours a week…
And 1003 hours a year.
See what I mean about "shocking"?!
Pssst there's a LOT more I have to share with you… and because you've proven you're ready to get doing by reading this blog, I want to let you into my exclusive community of Doers. Click through here and join My Doers Way Facebook Group and get access to me and my team as well as the support of like-minded female entrepreneurs.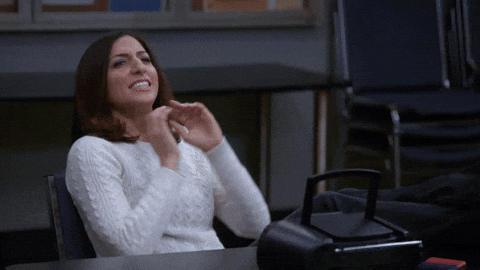 Now because this was a radical problem, I had to take drastic action.
So first, I removed the apps from my phone that were taking up the most time.
They were Gmail, Skype, Instagram, and my project management app Basecamp.
Sure, I could check my emails on the go…
But did I need to?
Surely, I would be most efficient at a laptop or Desktop…
Rather than out on a walk or in the kitchen cooking dinner.
If you really want to level up your efficiency… copy my approach!
I promise it's like ripping off a bandaid…
And once you start realising the space this creates to uncap your time and income to reach that $20k/mth tipping point…
You will never look back.
That's why I love…
3. The inbox rule.
Here's a quote they should put on a bumper sticker:
'Spending time in your inbox doesn't pay the bills.'
What does is this:
Having actual conversations with your market…
Coaching a client for $500p/h…
Compressing your knowledge into an online course…
And creating a system that fixes a pain point.
Having said that, I totally understand you have responsibilities and a reputation to upkeep…
And one of those is replying to (important) emails in a timely manner.
So what I suggest is this:
Dedicate 2 x 30 minute blocks daily to responding to emails…
And set up canned responses for frequently asked questions.
That's it… simple.
That way, whenever someone emails you a question you've answered a thousand times…
You can simply whip out the canned response in that dedicated 30-minute block!
If you haven't already, you've got to try this…
Because the minutes it takes to tap out that response…
Add up to hours you could have spent setting up your business to break $20k/mth.
This is that sweet spot where you can stop trading time for money 100%.
Bonus tip: If you're worried an important email will slip through the cracks, you can add an autoresponder like this:
Thank you so much for your email.
I check my inbox at 1 and 3pm daily…
So if your message is urgent or cannot wait until then, send me a quick text to [insert number].
4. Taking care of YOU…
I'm not a qualified medical professional or nutritionist…
But we need to talk about this critical component of you thriving as an entrepreneur.
Over the last two years, I've recognised the importance of looking after my body if I want to have any lasting impact.
Recently I celebrated 2 years since I landed myself in hospital with a chronic disease…
And my darling woman, I promise you, if you don't look after your body, it will break.
Sure, taking care of your body will get rid of brain fog and exhaustion…
But bigger than that…
Taking care of your body could literally save your life.
If you're not respecting your body with good food, movement, sunshine, fresh air, sleep,
freshwater, deep breathing and laughter…
Everything else will suffer.
Take a page out of my book, and honour your health above everything else. 
And if you're thinking 'This is great Grace, but I'm not sure how to make this work for my business' I'd love to help you! You can join my own exclusive Doers Way Facebook Group for tips, tricks, doing strategies, and support from fellow doers.
5. Making it fun
Not many know this, but before I started The Doers Way, I ran a nation-wide flooring company.
If you're thinking 'Really, Grace?! Flooring?!'
You're right!
It's a far cry from digital marketing…
And my day consisted of finding out if floorboards needed to be matt or semi-gloss, or how many square metres your lounge room was.
My goodness did it suck.
So why on Earth was I running a flooring company?
Money.
In fact… business was booming, and I was on the phone taking orders from the moment I got in, right up to 5 PM.
But…
It was exhausting simply because it was mind-numbingly boring.
Working didn't excite me…
There was zero creativity… zero love…
And because of that, I really just couldn't be bothered, and put everything into the 'too hard basket…
(Which is not the kind of attitude you want to have when serving customers.)
So before you start anything it's so important to ask 'Is this what I love?'
If not, you won't ever be satisfied…
And my gorgeous women, that's not the kind of life you want to live.
So whatever you do… make sure you love it, and make it fun.
Put your own creative stamp on how you serve your market…
And with the right steps, the money will come.
If you want to see what those steps are, jump into my private Facebook group where I'm unpacking them and so much more.
Plus, get all the insider tips and tricks, and connect with like-minded Doers for advice and support.
And remember…
Success is daily habits… small incremental steps…
That start in your daily routine.
If you're feeling the value of this already blowing your business wide open, you can take it one step further and join The Doers Way Facebook Group for SO much more.
xx
Grace