Hey Lovely Lady,
Working from home… you either love it or hate it, right?

It's become the new norm, as many people are being forced to work from their living rooms or kitchen table…

And if you're a coach, consultant, or female entrepreneur, chances are you're used to adapting to unfamiliar work environments.

But, how do you stay productive when you're in the environment you're most familiar with?

If you have time to prepare, you could set-up a totally decked out home office with all the bells and whistles.

But not everyone has this luxury…

So, how do you make working from home work for you? And, make sure you keep your productivity up so your business makes it through these tough times?

Well, Darl, if you've been struggling with these questions, you've come to the right place.

In this blog I'm going to take you through my top work from home tips to make you more productive.

This is a topic I dealt with in my own business, and you would be surprised what kind of difference just a few simple changes can make 🙂

I'll be honest, so many people glamorize the productivity of working from home…

Pssst there's a LOT more I have to share with you… and because you've proven you're ready to get doing by reading this blog, I want to let you into my exclusive community of Doers. Click through here and join My Doers Way Facebook Group and get access to me and my team as well as the support of like-minded female entrepreneurs.
And, then there is the flip side… others who think it's all about drinking wine and sitting on the couch in your pajamas.

The truth is somewhere in between the two 😉

The challenge is keeping yourself on track.

So, to help you navigate the home environment, here are my top tips for maintaining or increasing productivity while working from home.

Home is the place you associate with comfort and relaxation.

When working from home you don't need to change this mindset completely, just make sure you can clearly define your work space.

Keep your work space and your home space as separate as possible.

Your work environment is equally important to your schedule.

The two should work together, you're more likely to stick to a schedule and maintain productivity if you're in the right environment.
How To Be Productive Working From Home
TIP #1: Get The Basics Right

Working a full day at home without getting distracted by the couch and Netflix is possible if you get the basics right.

Find a flat surface that can fit all your work material comfortably (computer, notepad, keyboard, cuppa etc. ;-)).

Make sure you have a comfortable chair that will provide support for long periods of time…

And choose an area with plenty of natural light, working in darkness can strain your eyes.

You don't have to have a home office with a fancy desk.

Your dining room table will work just as well, as long as it's the right height and your chairs are comfortable.

Entering your workspace will help you turn "on" at the beginning of the day and get down to work.

On the flipside, leaving your workspace will also help you turn "off" at the end of the day and fully disengage.

That's why it's also important not to spread yourself out in multiple spaces in your home.

While it might seem great to be able to move from desk to couch to bed, if you let your laptop creep into your downtime space, it makes it harder to keep your work separate from your home life.

And it's super important this mix of worlds is avoided!

Once you have your work station perfected, it's time to set your schedule.

I can't stress this enough Lovely, it's SUPER important to keep the same structure as a normal working day.

Start and end at the same time while also taking lunch at the same time (this way it won't feel like a day off spent at home)…

Make sure to end your day with a 'hard stop'…

And set a time to finish the day and stick to it!

This will help separate work hours from home time and you're less likely to feel like you have to keep working just because you can.

If you're working from a space you use regularly in your home life, pack-up your work materials at the end of the day. This will help with making the end of the day decisive.
And if you're thinking 'This is great Grace, but I'm not sure how to make this work for my business' I'd love to help you! You can join my own exclusive Doers Way Facebook Group for tips, tricks, doing strategies, and support from fellow doers.
If you never fully disconnect from work, your work productivity will suffer and your home life can take a hit as well 🙁

Tip #2: Avoid Distractions and Bad Habits

This seems like a no-brainer… but you would be surprised how many people need to hear this one.

When working from home many people can fall into the trap of not taking adequate breaks, or taking too many long breaks.

If you need to take a break, take a short break. Walk to the kitchen or get yourself a tea just like you would if you were in an office.

Short frequent breaks are better than long infrequent ones…

Poor sleep patterns is another common mistake, don't go to bed later just because your commute is 2 minutes 😉

Just like in an office or normal work environment, turn off all distractions.

Disable notifications on your phone and computer (the ones that aren't work-related like Instagram and Facebook).

Avoid watching TV or reading for "just 10 minutes"…

Those 10 minutes can easily turn into three hours when you're meant to be working…

It also will break your focus and you'll need to sink back into the work you've been doing…

This is a one way ticket to time-wasting-ville!

Checking emails first thing in the morning can seem like a harmless thing to do.

But, you can get bogged down with replying, and this sets a negative tone for the day.

Set a time limit for reading and replying to emails, and make sure to complete this task during your low-productivity times of day (e.g. 2pm – 3pm).


Tip #3: Set Clear Goals and Don't Let Tasks Blur Together
At the start of each week, sit-down and work out your goals for the week. These can be small or large, although small goals work best when you're in an unfamiliar environment.

Keep track of goals with daily to-do lists.

Your goals can be things like hitting a certain target, finishing a project, forming new partnerships, learning a new skill that will help your business.

Dedicate time and energy to one task at a time, don't try to multitask.

Actually, stop multitasking all together 😉

Studies show that multitasking is much less productive than completing one task at a time.

If there are tasks you can outsource, DO IT!

Outsourcing the tasks you don't need to do will free up your schedule for the high-value activities that will help your business. 

And, you will be less tempted to juggle and as a result… be less productive!.

Outsource things like admin, minor marketing tasks, automation, and anything that's taking too much time away from your important business activities.

Use your time on the things that no one but you can do.

Prioritize your tasks, this is super important for reducing overwhelm and making sure you fit everything that needs to be done into your day.

Have a look at your task list, and determine what are the high-value tasks and what are the low-value tasks.

Set time aside for each activity, prioritising the high-value tasks.

And again, don't switch between them, multitasking is your new enemy Darl.

You can lose up to 80% productivity just by switching between activities!

Wowzers, right?!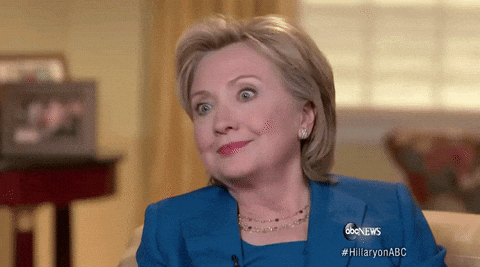 There you have it Lovely!

Three of my top tips for making working from home more productive for you 🙂
Apply these tips to maximize your time and make the most of your day so you can smash your goals, and still have time to look after yourself.

If you're feeling the value of this already blowing your business wide open, you can take it one step further and join The Doers Way Facebook Group for SO much more.
Just because you're in a different environment, doesn't mean you can't remain productive!

If you want more helpful tips for staying productive when working from home, check out this YouTube video.
Happy doing Lovely!

Xx

Grace