Hey Lovely, it's no secret I LOVE digital video marketing.
By applying video to every stage of my marketing funnel, I was able to completely transform my business in under a year.
Pretty awesome, right?
Aside from being entertaining and engaging, video marketing gives you the platform to have a human conversation with the thousands of people coming into contact with your business.
How amazing is that!
But hey…
Why just take my word for it?
Put down your latte or glass of wine and listen up…
I've compiled some mind-blowing statistics on the power of digital video marketing, and why it's a must for any profitable lifestyle business.
Because who doesn't love a good statistic, right?
1. Digital Videos Boost Conversion Rates
Have you ever debated whether or not you should add a video to your landing page?
Well, according to HubSpot, including video on a landing page can increase conversions by 80%!
It also showed that new website visitors are 64% more likely to purchase from you after viewing a video.
While 64% of customers are more likely to buy a product online after watching a video about it.
Video won't just help with conversions on your website and landing page…
But also with your emails.
Including a video in an email increases the click through rate by 65%.
A video could be that missing link to why your marketing just hasn't been landing with your target audience.
Getting in front of the camera will help to build trust with your client.
It is such a powerful selling tool.
With video, you can really convey emotions.
And the RIGHT emotions…
There's no second guessing about tone or intention.
This is why text alone is a lot harder to connect with.
2. Videos Get More Attention on Social Media
It's no secret… social media should be a staple in any marketing strategy.
Why?
Because in 2020 they are 3.6 billion people using social media daily worldwide.
With this number only increasing each year.
So how can you stand out on social media?
Videos.
100 million people watch videos online. Every. Day.
There are over 1 billion people on YouTube, with a daily intake of 1 billion hours of video.
Facebook reports that they get more than 8 billion video views daily and newcomer TikTok got an average of 1 million video views per day in its first year.
AND videos are also 6x more likely to be retweeted on Twitter than photos.
Videos are in such a high demand, Instagram has even added a new feature just to keep up!
Instagram Reels (if you have a TikTok account you will know how to use it).
The major social media platforms are competing against each other using videos.
This is a key factor in keeping the attention on their site.
Have you ever noticed your feed or discovery filled with videos, lives or Instagram reels?
Yes?
It's because videos and new features are heavily promoted…
It's time to start grabbing your audiences' attention with videos.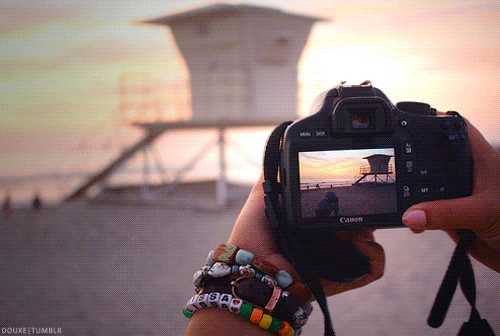 3. Digital Videos are More Helpful
Have you ever bought a piece of furniture that you had to put together yourself…
Took one look at the instructions and thought "What?!"…
Don't you wish you could just watch someone do it rather than read how to.
Well, you're not alone.
How-to or tutorial videos are the second most watched videos on Youtube.
Right after review videos…
This isn't so shocking when you find out that 90% of people find videos helpful in making decisions.
A video could be the final deciding factor in a purchase.
To put simple, people prefer watching videos over reading plain text when making a decision.
4. They are more memorable
What was the last thing you read?
Actually, can you ever remember an ad that was just text?
Videos are the best way to get clients to actually remember who you are and what you offer.
75% of people who watch work related videos can clearly remember the video advertisements they see while doing so.
5. Videos Rank Higher
Want to increase your reach?
Well, videos are 53 times more likely to rank on the first page of Google search results than plain written text.
In 2017, 74% of all internet traffic will be directed towards video.
It is about to increase to make up 82% of all internet traffic in 2021.
6. Videos are in High Demand
Here are some statistics that can't be ignored…
54% of people want to see more video content from marketers.
83% of consumers worldwide prefer YouTube to watch video content.
73% of consumers worldwide prefer seeing videos on social media that are "entertaining."
In 2019, video was the #1 form of media used in content strategy, overtaking blogs and infographics.
7. The ROI of Digital Video Marketing
Have you ever wondered what the REAL return is for adding video to your marketing strategy?
Well, in their 2020 report, Wyzowl found five amazing results…
89% of video marketers state that videos give them a good return in invest (ROI).
83% of video marketers say video helps with lead generation.
87% found that video increased traffic to their website.
80% say video directly helped increase sales…
And 95% of video marketers plan to increase or maintain video spend in 2020.
So, what digital video marketing content should you be creating?
Videos aren't just for your website or landing pages…
Diversify your content with vlogs (video blogs), interviews, tutorial videos and presentations.
Also bonus points for video testimonials or reviews from your clients…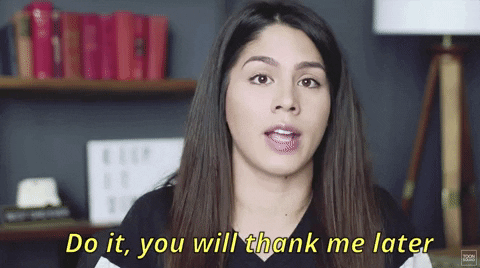 Conclusion
The numbers speak for themselves.
Video marketing is here, and in a big way.
If you haven't seriously thought about trying video marketing and advertising in your business, now is the time to make it a priority.
Don't get left behind!
Want to reach more people with your business, but don't know where to start? Access my 7-figure coaching advice, and huge community of like-minded women to keep you accountable.
Xx
Grace
P.S. Can't get enough statistics? Check out these 10 Instagram Statistics You Need To Know!