Hey Lovely,
Are you looking for ways to increase your Facebook group engagement?!
Then read on because in this post, I share 5 solid ways you can skyrocket engagement numbers without spending a fortune.
With 2.4 BILLION active users every month…
Facebook is the perfect place to find, connect with, and inspire your community.
Not only does it let you capture dream clients through paid traffic…
There is also HEAPS of opportunity to connect to them without an advertising budget… to build a loyal, engaged following.
Between posting on my business page or inside Facebook groups, the latter wins every time – here's why:
In 2020 I've promised to show up more for the incredible women inside my community…
And Facebook Groups is a fast, instant and direct line to them, where I can get super specific (more on that in a second)…
It's where I love up my gorgeous Doers and showcase value… whether or not they've invested into my programs…
And it's a supportive, private community of women who feel safe to post questions, share their wins and roadblocks and get constructive feedback and encouragement…
Making it that extra layer deeper than a public Facebook business page.
The catch is this:
Although 2.4 billion active users is a huge opportunity…
The organic reach of a Facebook post is roughly 2%… which is miniscule 🙁
But –
The more likes, comments and shares a post gets… the more people Facebook will show it to, because it sees that content as relevant and engaging…
And for obvious reasons like keeping advertisers happy and spending, Facebook WANTS engaged users.
That's why it's so important to increase engagement in your Facebook group so you can show up to more followers and stand OUT amongst the crowd.
Make sense?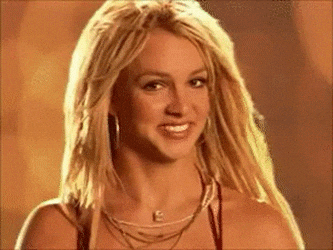 The real question is 'How do you increase your Facebook group engagement?'…
How do you increase engagement in a cluttered market where every brand lives…
And where roughly 2% of followers see a post?
It's kind of a catch 22.
(For the record, posting in a Facebook group doesn't automatically boost reach… But group posts do tend to get more interaction… which in turn gets them showing up to more members to keep your brand front and centre. That's why you want to keep striving to increase engagement and grow a supportive community of members who love you.)
Before I get into the how, let me quickly describe the different types of Facebook groups my team and I have set up… to support my Doers at every level, and make our conversations super-specific.
Firstly, we run our Doers Way Facebook Group for female entrepreneurs…
Where they can ask burning business questions, access free resources and get general tips and feedback.
The Doers inside have one common mission: to start or grow a profitable lifestyle business.
Next, we run Facebook groups exclusively for the women inside my Doers Inner Circle membership base…
And my flagship mastermind program: Diamond Doers (that's designed to get them to the $100,000K p/mth mark).
The members inside these groups tend to ask higher-level, specific questions off the back of custom-built strategies they've invested into… and they also have direct access to my team of Experts.
Lastly, we have Facebook groups running for our free virtual 5-Day Challenges and various paid programs, which act as an extra layer of value and support.
(Inside these Challenge groups we post daily lives teaching our core topics to showcase value and basically love our members up to show we deeply care for them.)
This might sound like a lot, but YOU, my Lovely only have to start with one…
Where you can support and encourage your niche…
Where they have a direct point of access to your expertise…
And where you can showcase value and nurture them to eventually take the next step of becoming a paying customer.

Pssst there's a LOT more I have to share with you about my personal tips for building your engagement on social media… and because you've proven you're ready to get doing by reading this blog, I want to let you into my exclusive community of Doers. Click through here and join My Doers Way Facebook Group and get access to me and my team as well as the support of like-minded female entrepreneurs.

Then, check out these tips and tricks for lifting engagement that we apply daily 🙂

Applying them too can showcase value, create credibility and trust, and inspire members to post and interact… to build a community of loyal, engaged dream clients.
5 Tactics to Increase Facebook Group Engagement
1. Strong branding
Strong branding is a must at every stage of business, and particularly inside your Facebook group.

Your branding includes your logo, fonts, colours, voice, messaging, call-to-actions and hashtags…

And should be consistent and visible at every touchpoint.

(This is so important for establishing upfront credibility and trust… and a familiar brand that followers can recall.)

We make sure to keep each of our Facebook groups onbrand… so that followers feel in familiar surroundings as soon as they step in.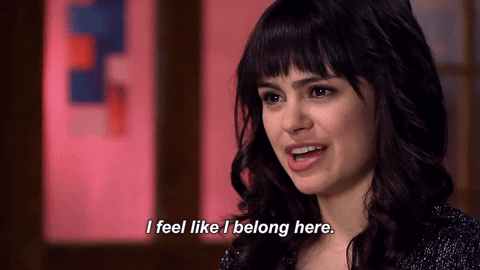 Tip: We all have to start from somewhere and beginning at zero members inside your Facebook group is inevitable (and totally acceptable). Be sure to post plenty of value-packed content in the early days of building up your base, and keep it public at first, so that people can get a sneak peak of what it's all about… But only until you've reached the first 100 members – then switch it to private.

2. Add a description and set basic rules
I always add a description in the 'About this Group' section so that members can clearly see why they are there and what experience to expect…

And I also add Group Rules in this section to lay down the do's and don'ts – how people should act to upkeep respect… and what will happen if they don't.

While we encourage people to question, support, uplift and even post constructive feedback…

Kindness is key and we don't tolerate personal attacks or pitching or selling of any kind.

We specify that controversial comments will be deleted, and use these rules as a go-to for managing each group.

These rules are basic and common sense but key to creating a sense of community, inclusion, respect and trust from day 1, so that people stick around.

Tip: As part of this setup, you can also create a welcome video and pin it to the top of the group!

I love this because it sets the tone and scene, and adds that extra layer of care.

You can use your group description as a base and starting point for scripting this video.
3. Content blocks
Another thing I love is content blocks – aka content that makes regular appearances – which is something my members look forward to each week.

This doesn't just create predictability for the people inside (which humans love)…

It makes creating content quicker, streamlined and easier, by removing some of the decision-making out of your week.

(You know how Steve Jobs wore the same outfit to work every day or how some people eat the same thing for breakfast each morning? This is kinda like that – aka avoiding decision-fatigue.)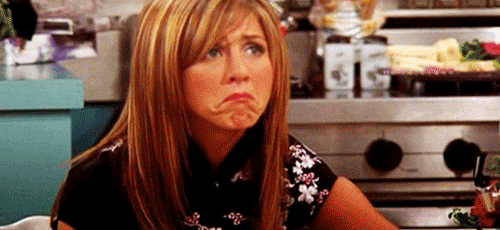 Whether it's a Q+A live covering a new topic each week (where members can ask you anything)…

Or a daily 60 second wrap of how you sent your day for a behind the scenes look into your life and business…

You can get as creative as you want – so long as you keep it on-brand and relevant to your niche.

Remember at the end of the day you are speaking to human beings who are experiencing frustrations and pain and who want to connect…

And the #1 aim of your Facebook group is to support and help them out.

And if you're thinking 'This is great Grace, but I'm not sure how to make this work for my business' I'd love to help you! You can join my own exclusive Doers Way Facebook Group for tips, tricks, doing strategies, and support from fellow doers.
4. Post relevant content from other places
As a boss babe yourself, you're most likely communicating your message in multiple places – i.e. email, your website, Instagram, YouTube or Pinterest…

And your Facebook group is an excellent place to post relevant content from all those touchpoints… so that members can get their daily dose of inspiration in one convenient place, and use your group as their daily go-to.

Emailing free training to your list? Post it inside your Facebook group for quick and convenient access!

Just posted a brand new video on YouTube? This could be excellent, value-packed content for your group.

You can even break larger content down into bite-sized chunks to make it fresh and new again…

The key is consistently posting value.

On the flipside, it's great to post a link to your Facebook Group at every touch point…

Aka in tweets, YouTube descriptions, email signatures, social media bios and similar Facebook Groups you've joined (if it's allowed)…

To create visibility and exposure at different traffic sources to reach brand new followers.

5. Go live
Facebook lives aren't just an intimate way to reach out to followers…

They're an excellent way to show up, teach new content and showcase value in a cluttered market…

So that when it comes time to sell, it's a totally warranted ask.

I love to post exclusive live training, Q&As and aftershows (wrapping up programs my members have just done) – *bonus, these can be promoted through ads!

When it comes to interaction – aka getting likes, comments and shares, Facebook lives get us the most engagement.

Tip: For that extra engagement bump, we infuse questions into lives and captions to get people interacting…

Which brings me to my "Secret Weapon".
The ONE key thing I consistently do to increase interaction inside my groups might seem insanely simple, but it's really powerful…

And it's to ask engaging questions.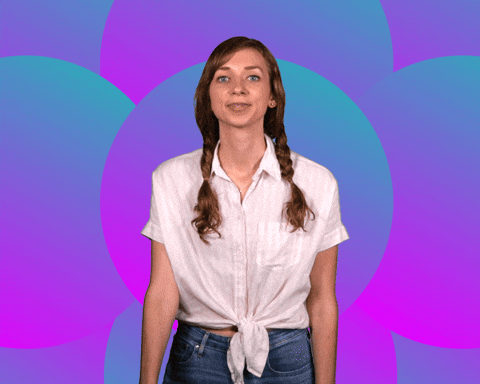 These can be in the form of polls, or simple questions on coloured backgrounds…

And they're questions that people feel like they have to respond to with answers that pop straight into their mind; i.e.:

"What's your biggest problem with…."
"What are your goals moving forward?"
"What are you doing differently?"
"What are your weaknesses…"
"What would you recommend for…"

They can be personal questions too – people love to place each other and share which is why these kinds of posts work really well.

Since they boost engagement and organic reach, these questions are a constant go-to for content inspiration.

(Sidebar: When posting questions, you won't have to spend all day replying to comments… rather it will start to organically build an engaged community where members reply to and help each other out 🙂

So Lovely, these are my top go-to tips when it comes to boosting engagement on Facebook… to create a community of tuned-in, committed followers who value your brand.

If you're feeling the value of this already blowing your business wide open, you can take it one step further and join The Doers Way Facebook Group for SO much more.

Get all the insider tips and tricks, and connect with like-minded boss babes for advice and support.

Until next time…

xx

Grace