Hi Lovely,
It's not the way I'm naturally inclined but my team and I had to do a mad pivot to virtual conferences earlier this year…
Probably something you'll also need to do if you haven't already!
Forbes.com reported that virtual events are up 1,000% this year, according to an events platform that has seen more than 52,000 events and subevents created.
I'm a huge fan of face-to-face events, especially as I founded a successful events company that I eventually sold.
Events are simply in my blood.
I've hosted 10+ retreats in my home and I had four BIG face-to-face events planned for May and June 2020.
Enter stage left: Coronavirus.
Before this happened, the biggest driver of my 8-figure coaching business was live in-person events…
Totally unexpected with worldwide impact, this meant my plans had to change… and quickly.
My amazing team sprung into action and made it all happen.
I had women from the UK, US, Canada and New Zealand attending my events, which means they invested a significant wad of cash and time to join me.
The cost of travel and accommodation, as well as the time commitment meant there were some women who couldn't benefit from our conferences.
Hosting an online conference opened up the opportunity for them to join us and it was epic!
I'd love to share what I've learnt… probably the most "beginner friendly" way to host a professional, memorable, and profitable virtual event! Want to copy my 6-figure event system? Find out more here.
We had a flood of emails and messages from women all over the world (not just UK, US, Canada and New Zealand), thanking us for creating an online experience… and asking us about our future virtual conferences.
Since our first one, we've successfully planned, filled, and run 10 virtual conferences with another 8 in the calendar before Christmas 🙂
Hats off to my team for pulling out all the stops!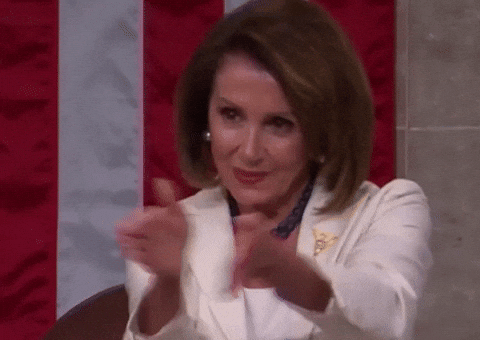 Aside from the cost and time saving, here's 8 other reasons to hold a virtual conference:
Why You Should Host A Virtual Conference
1. No Travel
While we are in the midst of a global pandemic, international travel is totally off the table.
To stay safe we all need to stay home (or at least within our home countries).
Hosting a virtual conference means that you, your clients, your service providers and your speakers don't need to travel long distances.
Flashback to my business class flights to LA which I actually miss because it gave me some time to reflect and plan world domination (kidding, not kidding).
2. Anyone, Anywhere
Like I was saying earlier, a virtual conference will extend the reach of your Genius Zone to a potential worldwide audience…
Anyone, anywhere with a good internet connection and a computer (or phone) will be able to join your online conference!
Lovely Lady, the world is waiting for you to share what's in the goldmine of your brain.
3. Limitless (not the movie)
When running in-person events, our numbers were capped by venue capacity, and travel…
Since pivoting to virtual conferences, we've connected with as many as 2,000 women at once, from all around the globe!
You can have as many attendees as you like!
(Just like you can sell your course as many times as you like).
Our first virtual retreat sold 2,500 tickets compared to our in-person conference last year which sold 500 tickets on average.
That's roughly 5x as many people!
The retreats I hosted at my home were limited by how many people could comfortably fit into my living room…
It was a good argument for a bigger house!
Our larger events were still limited by the venues we chose – and the more people you have, the more challenging it is to manage.
There are less moving parts when hosting an online conference which makes it easier to control…
And while there's more tech to navigate, there's no chance of your keynote speaker getting stuck in traffic and missing their slot!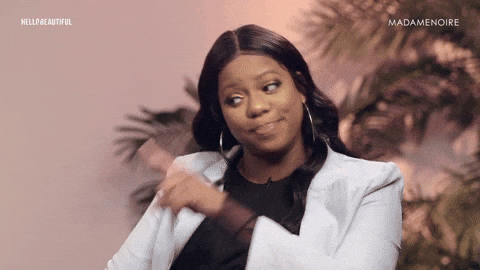 4. Cost Cutting
If costs go down, profitability goes up…
And you know how important profitability is to your business.
We used to blow our budget on venue costs and travel expenses…
But now we're bringing in 6-figures for an eighth of the cost!
You save on venue hire, catering, guest speakers, onsite staff, travel, accommodation, conference materials, and so much more…
All this adds up to a phenomenal cost saving, not to mention saving your attendees their travel and accommodation costs too.
5. Time Saving
It would take me on average 20 hours to get from Adelaide to LA.
That's a whole, entire day spent on travel!
Do you know how much you can get done in a day?
To get from my house to my recording studio takes less than 5 minutes.
And to me, time is money.
In one day I could record a whole module (or two) for a new course.
In one day I could write a business strategy for my next big idea.
Or in one day I could have quality time with my husband and my dog Delilah.
Even more importantly, you'll be saving your clients time, giving them more time to work on their businesses and to take immediate action on everything you've taught them.
I find it's always good to do something when it's fresh in your mind and when your motivation is at its highest.
As time passes, interest can drop, and I believe in striking while the iron is hot.
6. Kind to the Planet
There's growing interest in reducing our impact on the planet and I'm a big fan of anything that's more environmentally responsible…
The tree huggers of the world are super happy everything's gone virtual!
BBC.com reports that mile for mile, flying is the most damaging way to travel for the climate. A return flight from London to San Francisco emits around 5.5 tonnes of CO2 equivalent (CO2e) per person – more than twice the emissions produced by a family car in an entire year.
No one needs to travel so carbon emissions are way down and no catering means there's no food wastage.
Although I really miss chatting to my Lovely Ladies over a delicious lunch, I'm glad the planet benefits from our move to virtual events.
7. Networking Upsized
Using digital platforms means you can connect with many more people – you could use live chat, dedicated event Facebook groups, LinkedIn, etc.
Finding a community of like-minded female entrepreneurs to support you on your journey helps to propel you to greatness.
I've had so many women helping one another in my Facebook groups and it really makes my heart happy to see that happening.
It's not just about our own success but how we can share what we know to help others to find their own.
8. Content Creation
Everything presented at a virtual conference is digital… meaning you would have created more content, which can add value for your clients.
The recordings from a conference could be a bonus add-on to one of your existing products and give you ideas for potential new courses.
You also learn so much more about your audience because all their interactions are captured digitally and can be analysed.
The better you know your audience, the better you'll be able to serve them!
Wrapping up Why You Should Host a Virtual Conference
I know it's been hard not seeing people face-to-face and not being able to actually hug someone for real (the hugging face emoji doesn't have quite the same effect)…
But let's make the most of the opportunities we have to meet together virtually!
There is so much we can learn from one another so don't wait…
Sit down and plan a virtual conference – bring people together, share knowledge, make connections…
Take Massive Imperfect Action!
Are you ready to nail your next virtual presentation? Here are my top tips!
xx
Grace
Would you like access to a step-by-step shortcut to plan and fill a stunning virtual event?Find out how right here.
P.S. If you've already hosted a virtual conference, how did it go? Do you like attending online conferences? I'd love to know your thoughts below.