Hey Lovely,
In this post, I'm going to share how we planned and hosted our first virtual event during this pandemic.
Face-to-face events have always been a pillar of my business… until Corona swept the world.
Before this seismic pandemic affected every corner of the globe, I ran a raft of in-person events for the incredible women inside my community…

Like my Weekend Aways in Australia and LA, where my team of Experts and I taught the latest client-getting strategies….

My Diamond Doer Masterminds, which are a core staple of my signature top-tier mentoring program…

And intimate retreats at my home in the Adelaide Hills, where women from all corners of the world joined me and my Experts for two; three days of hardcore strategy and implementation.

Events are a core part of my team culture too… each year I shout my beautiful team a trip to show my appreciation…

The last place we went was New York, the epicentre of this shakeup.

My point is…

We were always either planning, running or wrapping up an event.

Then very quickly, everything stopped.

Ironically, the first moment I realised Coronavirus was going to be out of control was on Day 1 of a 3-day retreat I was running in my home.
I had 25 incredible women from all over the world in my home…
Australians, New Zealanders, Canadians, Americans and Brits.
I remember my husband calling me at 4am in the morning from Melbourne as the Formula 1 was cancelled (his childhood dream!)…
And him telling me that everyone was going crazy.
My team started to arrive at my home at 7am and as the news started covering more and more cases with every hour – we realised it was serious.
I remember we went into one of my spare bedrooms once the whole team had arrived and I told them something big was happening and we need to be aware that people going through airports are some of the highest risk carriers.
We went straight into action mode:
My Event Manager rushed to every chemist within a 10 minute drive to buy out their thermometers and hand sanitiser…
My Social Media Manager was on the computer stocking up on all available homemade hand sanitiser ingredients as we realised they were already selling out of pre-made ones…
My head of Client Success was calling medical friends and family to find out more about the symptoms…
My Head of Product printed out hand washing posters and plastered them throughout the house…
And I interrupted our attendee's morning coffees for an announcement to explain that no one was allowed to hug or touch or share pens during the next 3 days…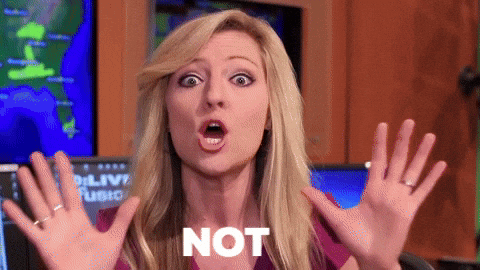 While everyone stared on like we were hypochondriacs.
It was so early then and lockdown wasn't even a thing on Day 1 of our retreat.
It escalated quickly.
By the end of the weekend people were freaking out about how they were going to get home…
Some were worried about being trapped in lay-over countries and couldn't get through their borders for days…
It was awful.
As the last person walked out the door after three powerful (but kinda stressful) days together, I remember thinking:
"Thank you Lord that we managed to fit this in…"
But what the heck am I going to do?!
I have done 10+ retreats in my home and I had four BIG face-to-face events planned for May and June 2020…
And I had no idea where to turn.
That was definitely the first challenge…
The first roadblock I hit as a female entrepreneur dealing with Coronavirus.
I realised that there was a completely new area of virtual events I hadn't tapped into yet…
But because of this obstacle, a whole new world was opened up to us.
We were forced to investigate tools and solutions we'd never considered before to revamp our events virtually.
And the result was Virtual Retreats.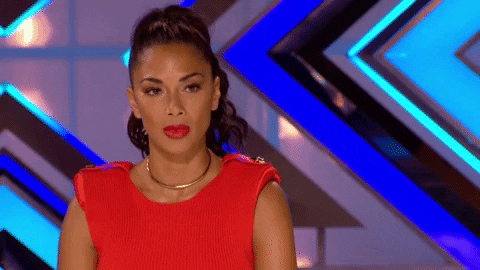 These have served our community so well…
In fact we've had countless emails and messages from women globally, thanking us for creating an online experience…
Women who otherwise would've missed out due to the added expense and commitment of attending events face-to-face.
We've had women asking us to come and do retreats in the US and Canada for years because they couldn't afford or couldn't swing their schedules to come to my house in Australia…
And now they could experience a virtual retreat with all of the same benefits, from the comfort of home in their pj's or trackies 🙂
I'm not saying we'll stop doing face-to-face events…
There's such a need for the community and connection that can only happen when you're in a room together…
But a whole new world has opened up to us, giving us the opportunity to make our programs more accessible and inclusive to everyone 🙂
Not just the women who can block three, five, seven days out of their schedule and hop on a domestic or international flight.
How to Plan a Virtual Event
I want to take you through what running virtual events has looked like behind the scenes…
To show that you too can open your market right up outside your local demographic…
And create more impact with your Genius Zone in this new virtual era.
Let me explain how we picked the topic for our first virtual retreat.
Early into the crisis, my team and I sat down and identified that the most pressing need in our market was to start a business and attract clients online…
And we believe that creating a course is the #1 strategy to do that.
Not only is e-learning set to explode to $356 million by 2025…
In that lonely time of isolation when people were living online and had downtime to think (and still are), they were craving quick and convenient knowledge they could easily unpack.
We put all our eggs into that basket so to speak and put a laser sharp focus on course creation…
And our first virtual event was The Virtual Course Creation Retreat that we've since turned into a recurring event.
On Day 1 my Experts and I focus on creating a course…
Aka… taking your Genius Zone out of your head and picking a course topic…
Mapping out the modules, lessons, worksheets and teaching points using my signature Course Creation Formula…
Naming your course… and designing and setting up a stunning at-home studio without a cash blowout…
And creating a production schedule so you can film and edit your course and make it live within 30-days 🙂
Then on Day 2 we focus on filling it…
Aka… crafting a 30-day launch plan so you can start filling your course… before creating one piece of content.
(This saves so much time and heartache of spending weeks or months creating a course only to find it doesn't sell – the beauty of this build-it-backwards approach is that it validates the course really fast.)
My ladies love this Virtual Course Creation Retreat, because they can soak up all this expert knowledge from the comfort of their living room (pj's and trackies optional :-)…
And without the cost of travel or a hotel.
That's a straight up saving of at least $1,000!
We host these retreats in Hopin…
And when it comes to running a virtual event, we've found this digital platform is everything…
Not only is it simple, streamlined and user-friendly…
Attendees can leave the main stage and jump in and out of breakout rooms if you want to run 'expert sessions' simultaneously.
They can also post questions in a chatbox – we recommend having someone on Q&A support to answer them…
And there are even 'Expo Booths' which they can jump into after each session to ask offer-specific questions.
All of these areas are listed in a vertical bar on the left…
And Hopin lets you network too – in fact we ran a 'Virtual Cocktail Hour' where ladies can reach out to compare notes or simply catch up in a dedicated breakout area.
That's what the Virtual Course Creation Retreat looks like in a nutshell… now let's look at how to put it all together.
To make it as simple as I can for you, I've curated a list of the most important steps 🙂

Before you start planning…
Decide on the goal of your retreat and what you want to accomplish…

Is it strategic planning or teaching a skill or process like course creation?

The crux of your retreat will be showing your hurting market out of a painful frustration…

For our market that was not being able to make money or attract clients during this pandemic; where the quickest solution was course creation.

Determine the basics…

What's the event duration? Is it a half-day or a 2-day event?

(If you don't have a lot of experience in running events, you might want to start with a half-day retreat.)

What's your budget?
How many people do you estimate to attend?
This is based on the size of your list… then extra if you're investing in ad spend.
Will you have special guests or experts teaching specific areas or topics… or will you be doing it all yourself?

What platform will you be hosting it in?

We highly recommend Hopin… or you might want to use Zoom, Google Hangout or GoToMeeting.
Hopin lets attendees register through a link… then they simply use that link to access the event from day 1.
(It also lets you record the entire event so you can send your attendees a replay after… this is an extra layer of care they will deeply appreciate.)

The beauty of a virtual retreat is that you don't have to spend venue costs or catering… but you will need to allocate a budget for the digital platform as well as any bonuses and resources you've promised in your offer. 

Tip: Check your internet upload speed to make sure it's above 50MB/sec…

I run my virtual events out of a hotel with really solid internet (with an amazing upload speed of 200MB/second!).

This ended up costing me in venue hire, meals and accommodation for my team (worth every dollar for a glitch-free event 🙂

And if you're thinking 'This is great Grace, but I would love more support' I'd love to help you! You can join my own exclusive Doers Inner Circle for $1 USD and get access to myself, my team and all of our Doing strategies right now… And, access the support you need to apply them to your own business.
Next, you will want to dedicate time to the planning process.
Lock in a date and time and send out invitations as early as possible.
Tip: Running a live Q+A or poll is a great way to gauge interest and run a couple of date options past your audience.
Then map out an agenda…
(We like to break the event up into short 50 minute sessions and add in plenty of breaks and keep it short and sweet… you want to add value without cramming every topic in.)
Make sure to set up all the digital assets for your event… like a landing page and email nurture so you can clearly communicate all the inclusions.
Before the retreat make sure to test the technology to reduce any technical glitches.
To do this we duplicate the event in Hopin and set it to run before the retreat so that we know all the sessions are all set up correctly and my Experts can get familiar with the platform.
Make sure attendees have the resources needed for each time slot.
We send them a link to a digital workbook to print out before the event… which saves printing and postage costs 🙂
Communicate a working agenda for all time slots and topics during the retreat so attendees can come prepared.
Once the agenda's locked in, let attendees know if they need to bring anything or prepare for specific activities.
Establish the ground rules for how the participants will engage with each other during the event.
The primary facilitator should share this with the participants at the beginning of the event.

Next comes post-event planning.
Decide how you will thank attendees for participating – whether that's sending a physical or virtual gift bag or simply following up with a post-event email nurture…
Identify where you may need to follow-up on activity outcomes and sale opportunities…
Determine how you will measure success, like sending out a participant survey post-event and hashing out the results…
Remember to thank everyone who helped you run your retreat and make it successful 🙂
And lastly, learn and reflect for next time!
That's running a virtual retreat in a nutshell…
And I hope you can learn from these tips and tricks to put on a successful virtual event.
Running these events virtually has opened our market right up to brand new clients who ordinarily couldn't swing the time or travel costs to join us…
And these events have not only been more profitable and less expensive to run than the face-to-face versions…
The beautiful ladies inside have deeply appreciated the ability to learn and connect in this recent lonely shakeup.
I'd love to know how your first or next virtual retreat turns out… keep me posted inside The Doers Way Facebook Group which you can join here.
(Inside, you'll be the first to know about my upcoming virtual events too, and get first access to my latest tips, tricks and client-getting 🙂
xx
Grace
Pssst there's a LOT more I have to share with you about my personal tips for maximising productivity in your business. And, because you've proven you're a Doer by reading this blog… I'm going to let you in on it all for a single buck. Click through here and join My Doers Inner Circle on a $1 Trial and get access to my 7-figure strategies as well as the support of over 2000 like-minded female entrepreneurs.